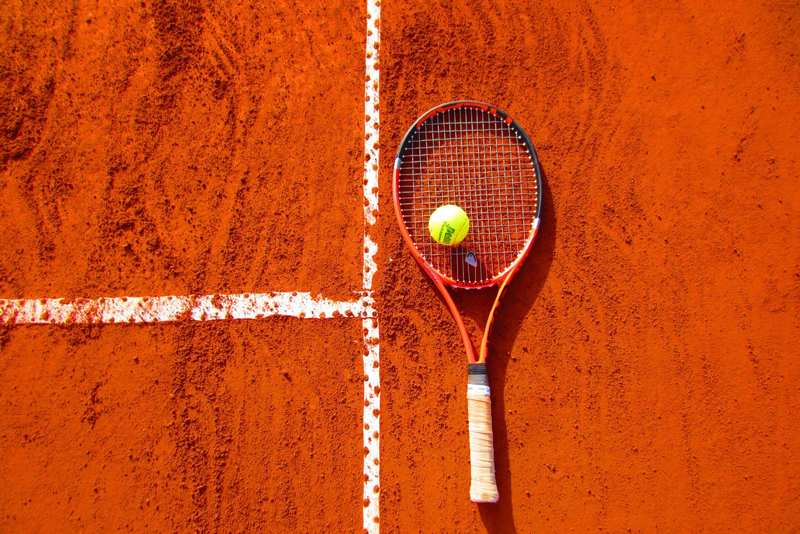 In recent years Spain has produced many of the world's top ranked tennis players; Rafael Nadal, Carlos Moya and Juan Carlos Ferrero to name the most famous. Perhaps this success is merely a product of obvious yet important factors, such as great weather which permits players to play year round on clay courts, a larger number of tennis clubs and European-renowned elite academies and a greater selection of tournaments at all levels – which of course, rarely, if ever get postponed due to rain!

What is different about the Spanish game?

In general, it could be said that the strength of a Spaniards game has always been in his/her ground-strokes or more specifically, in their powerful forehands with extreme topspin. Although nowadays the forehand is a harder, flatter, faster stroke played with a lower trajectory and used to win points right from the baseline. It's also well known, however, that the court surface will affect a player's ability to play. American, Australian and British players who grow up playing tennis on faster, harder surfaces tend not to adapt well to playing on clay which is a considerably different ball game. World class professional tennis coach based in Barcelona Spain, *Emilio Sanchez, believes that 'learning to play tennis on clay gives a player certain advantages in today's game.' The reason for this is that clay court players have greater experience at learning how to 'construct' the winning of points in a match, as a direct result of the slower pace of the ball on a shock-absorbing clay surface. As the pace of the game becomes faster and faster, players can't just serve an opponent off the court, they must tactfully build scenarios in which points can be more easily won.

The younger top American, British and Australian players coming through the ranks have great power but lack the footwork, balance and dexterity of clay court players. Players on clay courts learn to develop more patience in matches than other hard-surface players. As a result clay court players also tend to be able to vary their personal game-style far better than other players, depending on the opponent and court surface. Moreover, once they hone their skills on clay, they augment and improve them on harder surfaces. Hence why the Spanish have players who excel on faster surfaces, like Feliciano Lopez, Fernando Verdasco and David Ferrer, who are an equal threat whatever they're playing on.

*Emilio Sanchez summarises the Clay Court Basic Playing Strategy & Mental Disposition as follows;
• A forcing serve,
• An attacking return,
• A strong and dominating baseline game with consistent ground-strokes,
• A solid net game when necessary,
• Effective court positioning and movement,
• A good endurance base,
• Mental toughness.

Training is only piece of the professional puzzle – so what else do the Spanish do correctly, that other players & coaches do not?

One argument for the success of players from South American countries or the former Eastern bloc is a desire to better their circumstances, due to social deprivation or political pressures. Whilst that might be a motivator for some, it's not likely that this is the driving force behind the success of the French or the Spanish, who generally come from prosperous backgrounds. However attitudes and innate desires still play a massive role in determining what makes a player become a top professional. The greatest players are also the hardest workers and have trained around other great players who challenge them and help them to realise their potential.

One such elite arena of development is the Sanchez-Casal Academy in Barcelona, Spain. It's player development programmes are famed for their ability to translate talent into success at the highest level and such programmes honed the teenage skills of players such as Andy Murray and Rafael Nadal to name but two. A key aspect of the training at Sanchez-Casal is to teach young players not to aim exclusively at becoming a top 100 player, since even for talented individuals, it is always a tough feat to achieve. Instead the aim of these academies is to learn the game of tennis thoroughly, to learn how to apply their skills in matches and to do this parallel to good schooling. The value of all tennis related careers, for example coaching, are promoted through their programmes as viable and pursuable careers.

Furthermore, Sanchez-Casal has so far begun to partner with American tennis academies, such as the Evert and Bollettieri Academies to roll-out the teaching of tennis in the Spanish way, as well as to move the exclusive focus away from the American training hubs of California and Florida so that training across America can benefit from more rounded programmes of training.

* The USPTA Advantage Interview by Luis Mediero


Related Articles
Editor's Picks Articles
Top Ten Articles
Previous Features
Site Map





Content copyright © 2022 by Clare Chambers. All rights reserved.
This content was written by Clare Chambers. If you wish to use this content in any manner, you need written permission. Contact Sandy Eggers for details.