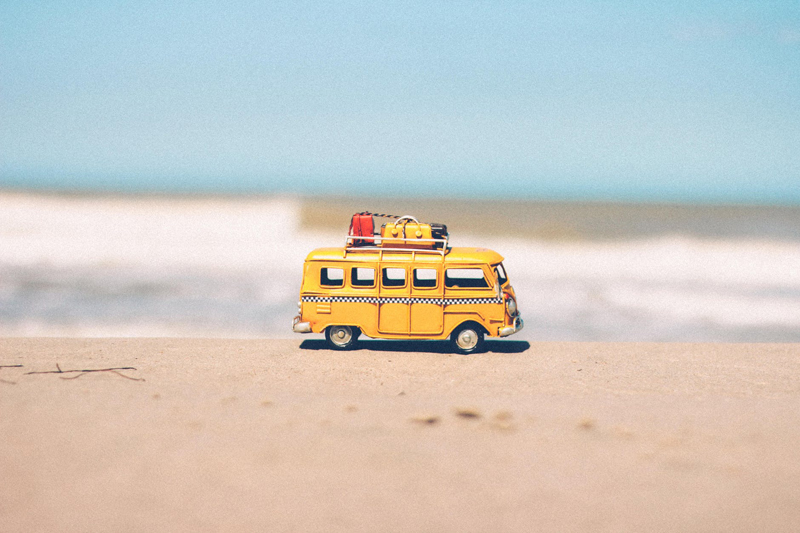 When we live in one location, we get used to shopping at many of the same places. We know that we can get our preferred brand of almond milk at a certain grocery store; our favorite shoes can be found at only one particular retailer. We are creatures of habit, so going to the same places makes us feel comfortable.

Being on the road, however, is meant for exploration; it's all about experiencing new things—new restaurants, museums, beaches and parks and, well, you get the idea. But, oftentimes we still need some familiarity. And it might not just be for comfort reasons; it could also be due to health concerns. You might need your name in a national pharmacy database so that you can pick up your prescription at any store within that chain. It's also nice to shop in places that actually cater to RVers, and cater to your principles. Luckily, even while we are traveling, we can get some of that comfort we seek. Below are the places that I like to shop when traveling.

Wal-Mart -- Is there anything more convenient than waking up in a Wal-Mart parking lot and getting your groceries there? Many Wal-Marts are even laid out in the same fashion as one another so you know just where to go when you walk inside. They have pharmacies, hair salons, and eye doctors, and of course, a section full of RV supplies. A big plus is that Wal-Mart continues to add more products from companies that create sustainable products, which makes them all the more appealing to conscious consumers.

Camping World -- There is no better place that caters to the needs of RVers than Camping World. And with over 75 locations across the United States, there's sure to be one conveniently located along the path of your next road trip. You can find stuff like collapsible mixing bowl sets and other cool products that RVers and others who live in small spaces can truly appreciate. They also have service centers too, so if there's anything wrong with your rig, or you just need an oil change, it's a great place to stop.

Travel Plazas -- What a welcome sight to see the sign for one of your favorite travel plazas ahead. Travel plazas are welcome rest stops on your journey and usually have spacious RV fueling areas complete with dump stations and potable water to refill your tanks. Head inside after fueling up for a visit to a clean restroom, check out some of the cool small gadgets they have that are targeted to truckers, and get a few snacks in the convenience store. You'll be set for another 200 miles.

Farmer's Markets -- Nothing makes you feel more local than visiting the local farmer's markets in the towns you are visiting. Not only does it give you a feel for the townspeople, but you get to indulge in so many homey delights like baked goods, fresh produce, gorgeous flower bouquets, and other crafts. You'll most likely get treated to some lively music by a group of local musicians as well.

Whole Foods Market -- What if you follow a vegan or gluten-free diet? Then it certainly helps to know that a Whole Foods Market that carries your brands is just a short trek from the interstate. I'm vegan, and I feel way more comfortable journeying to places where I am guaranteed to be able to eat! Since I do most of my own cooking when traveling, it's imperative for me to find my favorite products.

Many of the other larger grocery store chains do have natural foods sections now, so it's getting easier for me to do my shopping elsewhere. When possible, I also love to shop at local food co-ops. These are great places to find healthy food, local produce, and specialty items like vegan dishes.




Related Articles
Editor's Picks Articles
Top Ten Articles
Previous Features
Site Map





Content copyright © 2022 by Erin Floresca. All rights reserved.
This content was written by Erin Floresca. If you wish to use this content in any manner, you need written permission. Contact Erin Lehn for details.