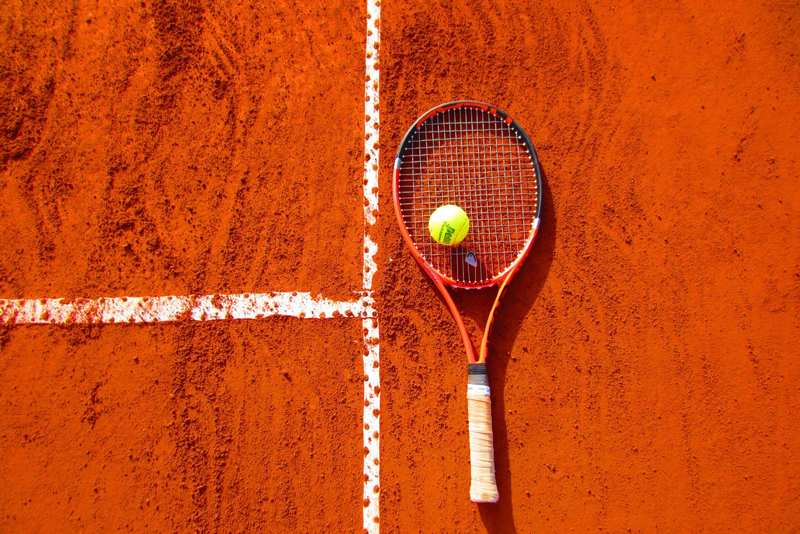 Wheelchair tennis is a highly skilful, energetic and very challenging wheelchair sport, yet rarely is it covered in depth at major tournaments and not many people know much about it. Wheelchair tennis was created in 1976 in California and has been promoted by the National Foundation of Wheelchair Tennis (NFWT) since 1979 in the USA, and through the Wheelchair Tennis Foundation in the UK. Approximately 6,000 people now play the sport worldwide. It has been a Paralympic sport since 1992, and there are now 150 international tournaments for wheelchair tennis. It is also played at all four of the main able-bodied Grand Slams.

How does wheelchair tennis differ from able-bodied tennis?

Wheelchair Tennis is still played on a full sized tennis court, using a full height net and full size rackets and tennis balls. Wheelchair tennis follows the same rules as able-bodied tennis, except for the fact that the ball is allowed to bounce twice instead of once. The player must hit the ball before it bounces for a third time. The wheelchair is counted as a part of the body and therefore all the rules which apply to the able-bodied players' bodies apply to the wheelchair. Wheelchair tennis players can integrate into able-bodied tennis matches with friends and family by participating in so called "One-Up & One-Down" tournaments/matches. If playing in an able-bodied competition or against able-bodied family or friends, able-bodied players have one bounce and wheelchair players simply have two bounces. The full official set of rules can be found on the ITF Wheelchair tennis homepage, whose aim it is, amongst others, to ensure that Wheelchair tennis is perceived as a world class sport and, that the champions of which are equally recognised alongside their able- as well as disable-bodied peers. The current major international tournaments exclusively for wheelchair tennis are the; Wheelchair Tennis Masters, World Team Cup and the Paralympic Games.

Participation

The International Tennis Federation (ITF) describes an eligible participant for wheelchair tennis as "Any individual who is medically diagnosed as having a permanent mobility-related disability resulting in a substantial or total loss of function in one or more extremities...". This therefore includes paraplegics, amputees, quadriplegics (quads/tetraplegics), people with Spina Bifida and people with brittle bones, amongst others. In addition to the Wheelchair Tennis Foundation and other associations, there is an initiative directed towards the implementation and encouragement of deaf tennis players since this is a 'hidden disability'. The British Deaf Tennis Association and other similar bodies aim to increase and encourage the number of deaf people playing tennis from beginner to international level, and many already enjoy playing successfully at club and competition level.

What are the benefits of starting a wheelchair tennis programme at your club or academy?

The real message behind the development of Wheelchair Tennis is not just about creating a new sport. Wheelchair tennis helps to promote the erosion of stereotypes, the striving towards the achievement of goals, and community cohesion and development. The fact is that life changes and some changes can be accepted, overcome and turned into something positive. The benefits of implementing a wheelchair tennis programme or any programme which encourages participation of everyone in society are great. In regard to wheelchair tennis: the player, the coach and the tennis club that hosts a program will all benefit from getting involved in wheelchair tennis. The player gets a chance to experience rehabilitative, recreational and competitive benefits. The player certainly benefits from the physical aspects but the psychological benefit, one of risk taking, is experienced in a positive way. Recreational benefits are physical, mental, social and psychological. They can now also choose how seriously they want to participate in the game – whether at club or international competition level. The tennis coach will be forced to develop new ways of producing shots and movement and to test their coaching ability without reference to the standard teaching methods used to coach able-bodied players. Furthermore, the image and prestige of the club or academy will improve and media coverage would increase bringing possible funding opportunities that would not otherwise be available.

You Should Also Read:
ITF Wheelchair Tennis Homepage
ITF Official Wheelchair Tennis Rules 2010
Wheelchair Tennis Foundation UK


Related Articles
Editor's Picks Articles
Top Ten Articles
Previous Features
Site Map





Content copyright © 2022 by Clare Chambers. All rights reserved.
This content was written by Clare Chambers. If you wish to use this content in any manner, you need written permission. Contact Sandy Eggers for details.