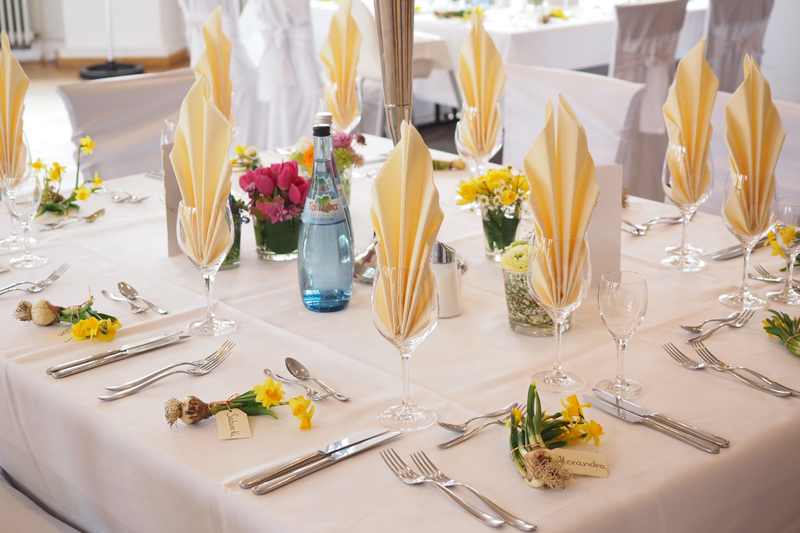 Many people question the need for etiquette. Is it necessary? Is it really useful? Does the "common" person really need to know what goes where on a dining table?

The answer to all these questions is an emphatic "Yes!!" Of course etiquette is both necessary and useful. It's common courtesy which to a "common" person would equate with common sense. Furthermore, there are no "common" people in this world because we are all truly quite exceptional. All people, everybody, is deserving of kindness and respect. You deserve it and you are obligated to dole it out in abundance to everyone you come in contact with. As soon as you open your eyes to those around you, it will be come readily apparent that etiquette is not about you. Etiquette is not for you. Etiquette is about giving away what you have every right to receive. And you won't get it until you give it. Much like a fireplace won't give you heat until you light a match – you "pay it forward" in order to get it back. It's karma. Etiquette gives you what you give out.

So, now that that's settled, let's get to the table…

You're at a banquet or a restaurant or your neighbor's house (you know, the one who uses their dining room table to eat at, not to do jigsaw puzzles on). And you sit down to a pre-set table. Beyond the forks, knives, spoons and plates, you encounter a small plate at the 10:00 position and a glass to its left. There is another glass in the 2:00 position with another plate to its right. To the average observer, there's a lot of stuff in a very small area.

You start to sweat when the bread basket is handed to you. Are your items to your left or to your right? Or are they one of each? If you are at a round table, the items might be rather close to each other and not at all obvious which is placed within your vicinity.

This is easy and your first lesson. Make a circle with your thumb and forefinger on your left hand. Now put your other three fingers up. What lower case letter do you see? A "b" perhaps? Look closer. Do you see it? This "b" will save you as that little plate on your left, is a bread plate. So just think "b" for bread and you are set.

And guess what? If you do the same with your right hand you make a lower case "d". That can signify "drink". Now you know where your bread plate is and which water glass is yours to drink from. Bon Appetite!!

You Should Also Read:
Celebrations


Related Articles
Editor's Picks Articles
Top Ten Articles
Previous Features
Site Map





Content copyright © 2021 by Lisa Plancich. All rights reserved.
This content was written by Lisa Plancich. If you wish to use this content in any manner, you need written permission. Contact Lisa Plancich for details.