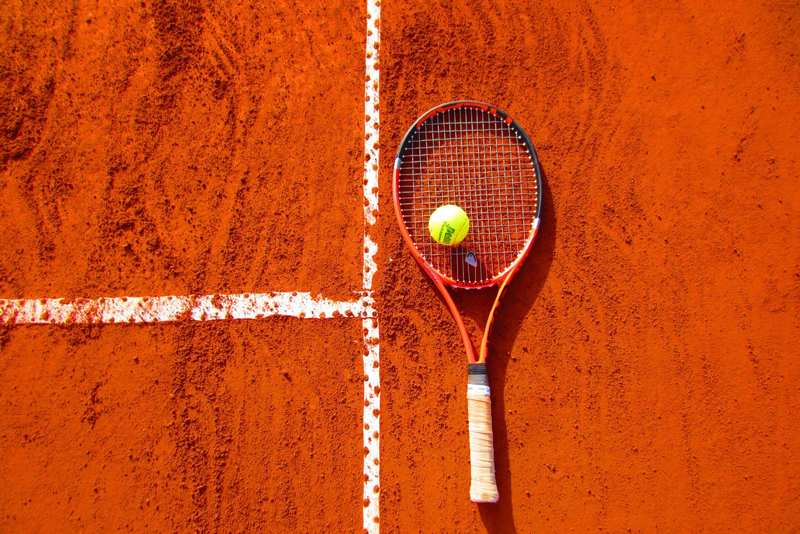 The field of sports nutrition is a favourite of mine and I aim to research and write more about this in the months to come. Sports nutrition is an often neglected area of tennis for non-professional players, probably because not much is at stake if they don't perform at their best in every match. However, most people don't realise that because they don't take their nutrition seriously in order to prepare them for sport they're quite literally damaging their body every time they play.

To put nutrition into a tennis context: A serious tennis player drills the same strokes every day. All players know that without the basic strokes, they cannot play. The same is true of a player's diet – without consistent practice of basic healthy eating habits a player will not be able to remain strong, healthy and competitive for years to come.

Studies conducted in the last decade have shown that we know enough about the nutritional intake of tennis players but don't necessarily always use the information to best effect. Those by Love (1993) and Sinofsky (1996) for example collected data utilising general sports nutrition questionnaires, food frequency questionnaires, and 24-hour recalls as well as food records, and they found that both professional and elite junior players have inadequate intakes much below the predicted requirements for many micronutrients. So it's likely that studies into the nutritional status of non-professional players would show worse results. The problem seems to be that there are many sources all over the internet containing the 'best' advice on how and what to eat all geared towards different situations and it can be confusing as to which to take advice from.

There are three key stages you should prepare for every time you play:

Before the match
During the match
After the match

Before a tennis match begins, your carbohydrate stores should be full. To ensure this, the emphasis on consuming pre-match complex (not simple carbs like sugar and white bread) carbohydrates ought to begin at least during the previous evening. You should focus on carbohydrate intake over several days before the start of an event, and at the same time decrease overall training session duration. This can better optimise your internal carbohydrate stores and fluid electrolyte balance before beginning a match.

You should drink fluids on a regular basis (beginning at least the night before). This can include water, but a variety of other drinks can and should be consumed such as – juice, milk, and sport drinks in addition to water. In an effort to stay hydrated, some players drink too much fluid. In some cases, rapid or regular consumption of too much no- or low-sodium fluid (e.g., water) can reduce the sodium concentration the blood which can cause problems ranging from headaches and nausea to cramps or even death in extreme instances. If you are using the bathroom every 30-40 minutes, you may be drinking too much. If you anticipate sweating a lot during play (and/or you are particularly vulnerable to experiencing heat cramps), extra salt intake (via food and fluid) should be considered.

Energy stores are most effectively replenished if the player can consume a high-carbohydrate meal within the first 2 hours after a match. The longer you wait to eat, the longer it will take to replenish your body's energy stores. After any match, your primary nutritional interest should be restoring fluids, electrolytes, and carbohydrates. If your next match is scheduled to begin soon (e.g, within 1 to 2 hours), re-hydration and carbohydrate intake (about 50-100 grams) needs to begin immediately! If your second match of the day begins 4 to 5 hours or more after the completion of the first, players should generally follow the same pre-match meal guidelines.

High-carbohydrate sport drinks, along with sport bars, gels, and other carbohydrate-rich foods with a high glycemic index (e.g., bagels, crackers, ready-to-eat cereals, white bread, and jelly beans), are good choices to get going. Research suggests that a carbohydrate and protein combination might be better than just carbohydrate for rapid carbohydrate replenishment and total muscle recovery including protein rebuilding. Otherwise, certain combinations of breads, cereals, and dairy products, for example, can provide similar ratios of carbohydrate and protein.

The following micronutrients should be taken on a regular basis to maintain good joint strength and flexibility and good bone density to prevent osteoporosis and similar conditions:

Multivitamin: Take a multivitamin/mineral tablet daily. (Centrum or a "look-a-like" is good) as an insurance policy to allow for erratic schedules and high performance demands.

Calcium: A diet consistently low in Calcium can contribute to stress fractures and longer recovery times if injured. Sources: milk, yogurt, cheese, calcium fortified juices and cereals, soy products, and calcium supplements.

Iron: Essential for oxygen transport from lungs to working muscles. Low iron can lead to low energy and endurance. Sources: lean red meats, dark meat of chicken or turkey, fortified breads and cereals, beans and peas (dried). Supplements have side effects, see Dr. Porter before using.

Sodium, Potassium: These nutrients are important for re-hydration. When you are playing tennis in high temperatures, be sure to use a sports drink for rehydration and recovery.

These nutrients keep your immune system strong and help to avoid injuries. By using a good recovery strategy and providing your body with the nutrients needed for healthy joints, tendons and muscles injuries can be prevented and the recovery of injuries can be accelerated. This applies to both men and women, professional and non-professional tennis players.











You Should Also Read:
On Tennis
The Tennis Trainer
Out-cry over tennis girls' diets


Related Articles
Editor's Picks Articles
Top Ten Articles
Previous Features
Site Map





Content copyright © 2022 by Clare Chambers. All rights reserved.
This content was written by Clare Chambers. If you wish to use this content in any manner, you need written permission. Contact Sandy Eggers for details.