Easy Way to Open Screw Cap Wine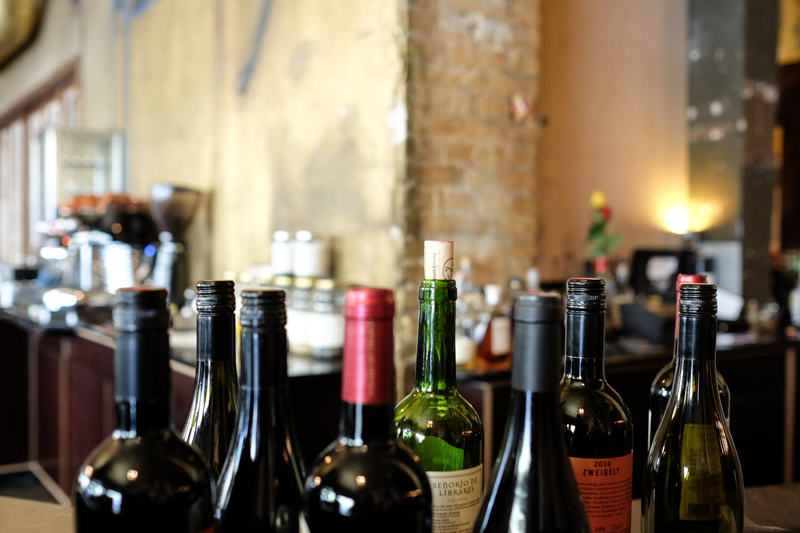 Last week in Bar Harbor, Maine, we ordered a bottle of New Zealand Sauvignon Blanc and it came, of course*, in a screw cap closed bottle.
Our friendly waiter told us that he thought screw caps are a good idea because he didn't have to find a corkscrew and cut off the foil, but he struggled opening the bottle. He was gripping the top of the cap with a thumb and forefingers.
The easy way, we showed him, is to wrap your entire hand around the full length of the capsule and twist. The seal will easily break and it is then easy to spin off the top part.
You don't need any strength.
This is the way to do it: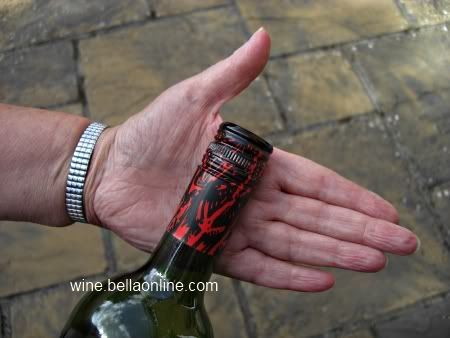 Put your left hand out, fingers together. Lay the bottle top on your hand so the top of the cap comes to the edge of your palm.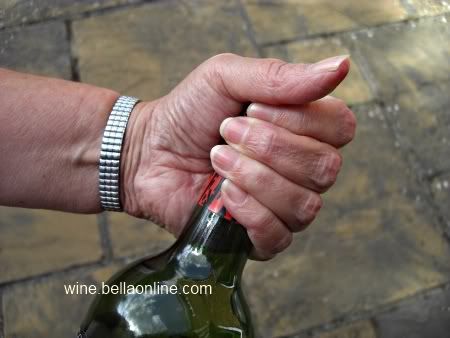 Close your hand around the bottle top and grip.
Twist the other end of the bottle with your right hand and you'll hear a crack as the capsule seal breaks.
Now you can twist off the cap.
And now it is ready to pour!
Great things about screw caps


The bottle is easy to open

It is quick to open

You can replace the cap to reseal the wine if you don't finish it

You don't need a special tool to open a bottle

The wine always tastes as fresh as when it was bottled

It won't be 'corked', that is, it won't be spoiled by bacteria in the cork.

The New Zealand bottle was the only one on the wine list that had a screw cap and although the waiter liked the idea of these closures he said he was concerned that there was no ceremony in opening a screw cap.
But what ceremony is there in most restaurants when you see a waiter struggling with a cork, waving the bottle around as they try to drive in the corkscrew and grimacing as they try to lever it out? What ceremony is there in casual restaurants, such as Ruby Tuesday, where corks are removed at the bar and your bottle comes to the table already opened?
I much prefer my wine come to the table sealed and see the waiter remove the closure front of me so I know that the bottle hasn't been opened earlier or refilled with cheaper wine by dishonest staff.
*Ninety seven percent of all New Zealand wines are closed with screw caps and waiters in restaurants there are happy to open them.


Related Articles
Editor's Picks Articles
Top Ten Articles
Previous Features
Site Map





Content copyright © 2023 by Peter F May. All rights reserved.
This content was written by Peter F May. If you wish to use this content in any manner, you need written permission. Contact Peter F May for details.