More Interesting Facts About Cats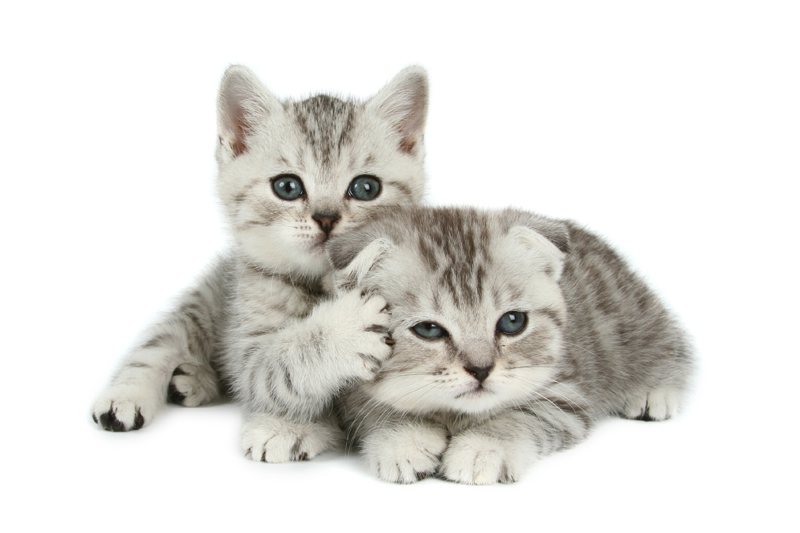 Previously I wrote an article entitled
Interesting and Fun Facts About Cats
. There are truly so many interesting tidbits of information about our feline friends that I was inspired to write More Interesting Facts About Cats.
Cats began living with humans around 9,500 years ago.


Felines, both domestic and wild, spend around a third of their waking hours self-grooming. This is natural for them and it is a vital part of their hygiene routine and essential to their health.


In a multi-cat household one cat grooming another is also normal behavior. This is called allogrooming.


Cats have extra flexible joints.


Cats do not have a collarbone. So if a cat can get his or her head into a space the rest of his or her body will follow.


Cats have 16 kinds of bacteria in their mouths, while dogs have 53.


Cat is: Gato in Spain and Portugal, Gatto in Italy, Chat in France, Kat in Denmark and Holland, Katt in Sweden, Kots in Russia, Kot in Poland, and Katze in Germany.


Although cats were thought to be colorblind until fairly recently, they can see some colors. While cats can recognize green, yellow and blue, their eyes are best at perceiving movements and several shades of gray.


Cats can see extremely well at night with the dimmest of light, however they cannot see in total darkness any more than you or I can.


Cats have a third eyelid. This white third eyelid, called the nictitating membrane, is located between the lower lid and the inside corner of the cat's eye. This extra eyelid helps keep the cat's eye moistened and the surface of the cornea free from dust and dirt.


A cat's fur helps warm them in the winter and cool them in the summer.


Cats use their tails to balance themselves as well as to express emotion.


Most kittens under the age of 2 months are not affected by catnip.


Too much catnip can be toxic for your cat.


Although once believed to be so, cats are not solitary creatures. They can form strong bonds with other cats as well as with humans.


Early social experiences are key to the development of normal behaviors for cats. The critical time is between 3 to 9 weeks of age.


The number of bones a cat has depends on the length of his or her tail and number of toes he or she has. The total number of bones a cat has usually ranges between 230 and 250, with the average cat having 244.
Fun Facts About Cats: Inspiring Tales, Amazing Feats, Helpful Hints -- Buy from Amazon


Why Do Cats Always Land on Their Feet?: 101 of the Most Perplexing Questions
Answered About Feline Unfathomables, Medical Mysteries and Befuddling Behaviors -- Buy from Amazon


© Melissa Knoblett-Aman




You Should Also Read:
Interesting and Fun Facts About Cats
Cat Dental Health Facts


Related Articles
Editor's Picks Articles
Top Ten Articles
Previous Features
Site Map





Content copyright © 2022 by Melissa Knoblett-Aman. All rights reserved.
This content was written by Melissa Knoblett-Aman. If you wish to use this content in any manner, you need written permission. Contact Melissa Knoblett-Aman for details.