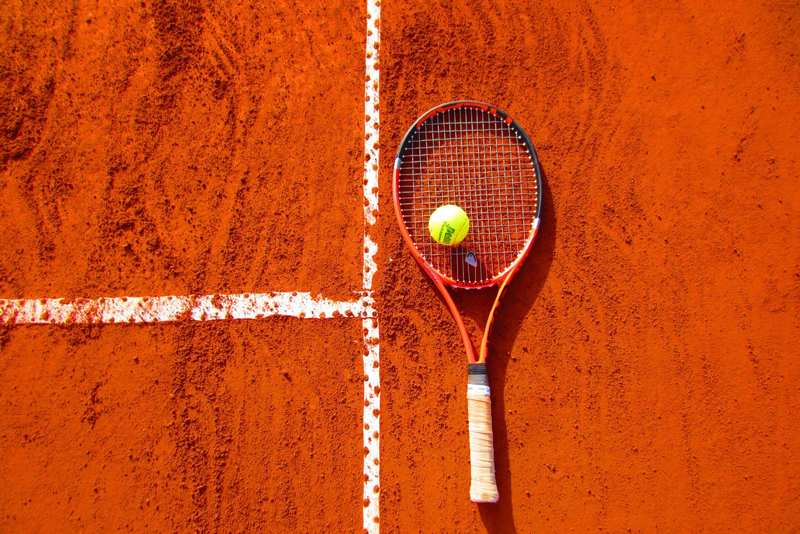 Tennis players play wherever they can find a court, and most courts are outdoors in many parts of the country. This assumes good weather and dry court conditions are possible, otherwise the court will sit unused.

Weather and elements can have a direct and significant impact on tennis. If you're out for a social game with friends, it's often tempting to cancel in the cold weather and grab a coffee indoors instead. At a competitive or organized event or tournament, you don't have that option, and will have to play through the conditions. For spectators attending that event, the bad weather has an impact as well.

Rain and snow account for unplayable courts, so no problem cancelling the game for that, but wind and sun are factors that most tournament players must learn to deal with. The wind can completely frustrate some of the best players with unpredictable balls and when the sun is overhead it can be impossible to see the service toss.

Besides rain, snow, wind and sun, another huge factor for tennis players and fans is the heat. This brings us to the first Grand Slam of the year, the Australian Open, played in Melbourne in the middle of their summer, where temperatures can reach 100F/36C and even hotter on the court. Imagine playing 5 sets of grueling tennis in the heat of the day and then coming back and doing it all over again the next day. Next, imagine paying for a ticket and sitting in the stands on that same day in the hot sun.

Tennis played in extremely hot conditions can be dangerous for social players, tournament players, and spectators in the stands. Not only is dehydration a factor, but in the heat, some courts become sticky and hold on a little harder to tennis shoes, potentially leading to injury. And the tennis fans who bought tickets to the event are also at risk if not accustomed to the severe heat.

The Australian Open has always been known for summer heat and hot on-court temperatures, thus the "extreme heat" policy. The tournament director may decide to suspend any match after the set is complete and resume at a later time or under the retractable roof. Players may also be allowed a 10-minute break. Fans and spectators in the stands do not have an extreme heat policy so best to come prepared with sunscreen, water and a hat.

The tennis definitely is hot "Down Under".


Related Articles
Editor's Picks Articles
Top Ten Articles
Previous Features
Site Map





Content copyright © 2022 by Sandy Eggers. All rights reserved.
This content was written by Sandy Eggers. If you wish to use this content in any manner, you need written permission. Contact Sandy Eggers for details.