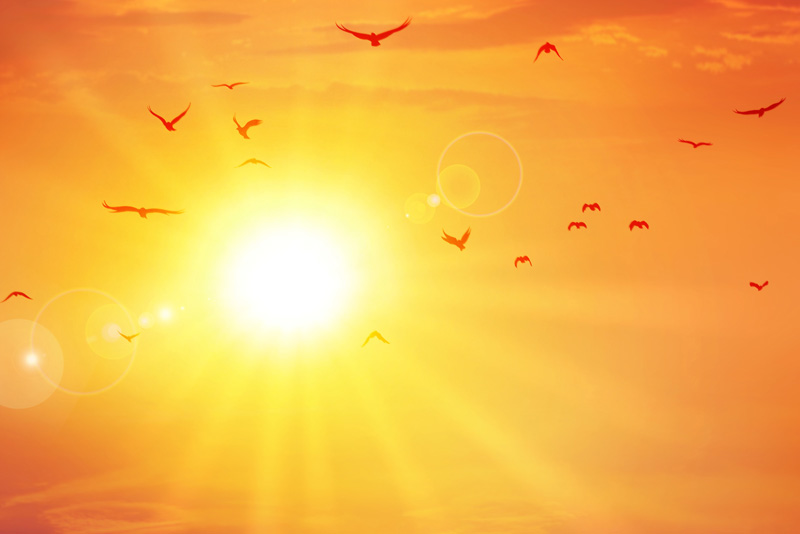 The coming judgment is not talked about in polite society. It isn't politically correct to believe that everyone will be held responsible for what they do or don't do in this life. It is something we don't like to think about and many don't even believe in. We prefer to think of God as a gentleman, loving, kindly and helpful in times of trouble – as He absolutely is. It is less palatable to think of Him also as the Righteous Judge who will take our fate in His hands one day. The Bible speaks of two judgments.
Judgment for sin
The judgment most of us hear about is frightening. This kind of judgment is referred to as punitive and involves punishment for sin. Those who don't believe in Jesus Christ will be judged for the many sins that they still carry with them. Since they have not put their faith in Him, they have not received salvation. Bible passages are stern in telling of the consequences. All those who don't know God or follow the gospel of Jesus will be punished with everlasting destruction and by being shut out from the presence of the Lord. (Acts 17:31 and 2 Thessalonians 1:8-9)
Revelation 20:15 says that if anyone's name is not found written in the Book of Life, he will be thrown into the lake of fire.
The Book of Life is a divine ledger containing a list of those destined for eternal life – all the citizens of the Kingdom. It was first mentioned in Exodus 32:32-33 and later in Psalm 69:28 and Philippians 4:3.
So there is judgment for those who have not received the free gift of salvation from Jesus Christ, not because they are hated by God, but because sin is hated by God.
Judgment for believers.
There is another judgment, referred to as evaluative. This judgment of believers is not for sin because Jesus took that and paid the price for it. Believers will stand before the judgment seat to give an account of their life. This is where Christians will receive what is due them for the things they did while they were in the physical body. (Romans 14:10-12)
As Christians, we have work to do while we are here. Our work will be shown for what it is on the Day of Judgment. If our work is eternal it will survive and we will receive the reward. If it is self-serving, we will arrive before God with nothing. (1 Corinthians 3:10-15) Believers will not lose their salvation. That is the free gift of Jesus Christ but it seems as though the rewards will be few if the work we have done on earth is not kingdom building.
What work is worthy of the kingdom? God created us to do good works. He prepared these works in advance for each of us. Even though our salvation does not depend on good works, God created us and saved us to do them. (Ephesians 2:10) Our desire to do good work is produced by faith and prompted by love. Our endurance in the work is inspired by hope in our Lord Jesus. (1 Thessalonians 1:3)
Every Christian's 'work' is to believe in Jesus Christ (John 6:29) and to love one another. (1 John 3:23)
What work is not for believers? Remember that judgment is a work reserved for God. It is not our work to judge others whether misbehaving believers or un-believers. It is our work to teach the pure gospel of Jesus Christ and to pray for the salvation of those who have not yet received Him.
Am I afraid of offending others by speaking the truth about judgment? Am I offended by the thought of judgment?


What work am I engaged in that is kingdom building?


Am I playing God's role as judge, in my thoughts or in my actions toward others?
You Should Also Read:
Judgment Day
Millennium - Thousand Year Reign of Christ


Related Articles
Editor's Picks Articles
Top Ten Articles
Previous Features
Site Map



Follow @LynneChapman
Tweet





Content copyright © 2023 by Lynne Chapman. All rights reserved.
This content was written by Lynne Chapman. If you wish to use this content in any manner, you need written permission. Contact Lynne Chapman for details.