Wineries of the Finger Lakes - Book Review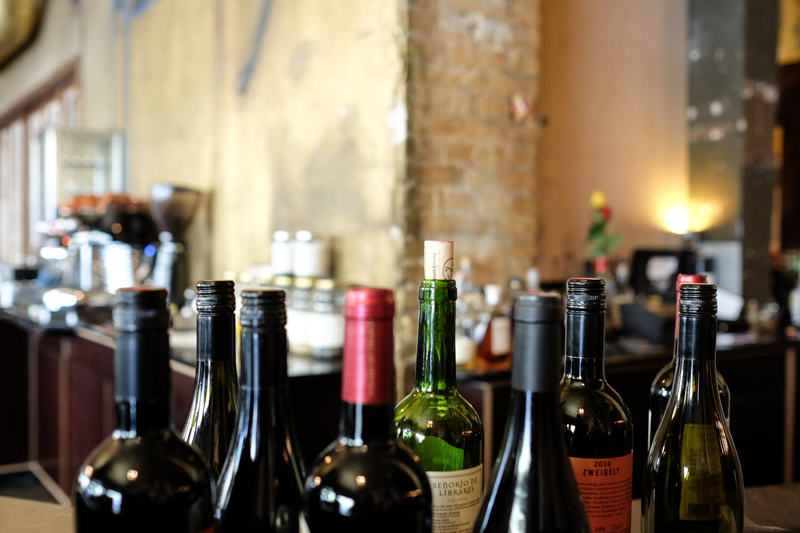 Wineries of the Finger Lakes Region: The Heart of New York State by Emerson C. Klees, Friends of the Finger Lakes Publishing. 224 pages, black & white. 2008 Edition. 15.4x22.8cm $17.95
This book gives details of more than 100 wineries in the Finger Lakes wine region with maps and photographs of 57 of them. Introductory topics cover winemaking history of the Eastern US and Finger Lakes regions and an extended description of grape varieties. The book has biographies of historic winemakers and an epilogue by Fred Frank, owner of Dr Konstantin Frank's Vinifera Wine Cellars and grandson of that pioneer of vinifera in the region. Thus less than two-thirds of the book is used for winery descriptions, a definition which includes makers of ciders and mead, an amateur winemaker supplier and stand alone tasting rooms.
Winery entries start with the address, phone number and website URL then list wines produced. However there is often no information about opening hours or tasting charges. There is no attempt to rate or judge the products or indication the author has tasted them although occasionally he will comment that, for example, a wine is "mellow". Sometimes an entry will mention the number of acres of land under vine owned by a winery but it is never clear whether the wines are made only from grapes grown by the winery or bought in from other growers in the region – or further afield.
Many entries are fleshed out with information about the owners and have interesting titbits such as resident ghosts. O-Ne-Dah winery was founded in 1872 by the Catholic Bishop of nearby Rochester to make sacramental wines, a mission that continues to this day and we learn that "white and rose altar wines are more popular than red because they do not stain the purificator used to clean the chalice during Mass" and that wines are "ecclesiastically approved by the Bishop of Rochester".
Author Emerson Klees owns a vineyard, is an amateur winemaker and has written 17 books, mostly about the history and people of the Finger Lakes area but this is his only wine related book, first published in 2000 and updated in 2003 and 2008.
The book is a useful companion for a visit to Finger Lakes; wineries are listed in the order they are situated along each lake and, in a fast changing wine region, it supplies a useful fixed data point for future historians. But I cannot help feeling disappointed: I wanted more information. I wanted to know which varieties were planted by the wine farms and whether they used only their own grapes or what proportion was bought in. As a visitor I wanted less padding and more facts such as opening hours and whether the winery had a restaurant.
This is a very compact wine region, virtually all the wineries are close neighbours alongside the lakeside road and it is easy, in a short time, for a researcher to visit them all but I didn't get the feeling that the author had.
I would have liked a more critical viewpoint and I didn't like reading that Castel Grisch's Iced wines are "made in the traditional 'Eiswein' style", using wording identical to their website, when there is nothing traditional about placing grapes in a freezer.
I am a sucker for wine guide books and this one will join the others on my shelf. It is a souvenir of my visit and reminder of places visited however it is more of a 'nice to have' rather than an essential guide.
Disclosure: The reviewer bought this book at its full price from a retail outlet.
---
Peter F May is the author of
Marilyn Merlot and the Naked Grape: Odd Wines from Around the World
which features more than 100 wine labels and the stories behind them, and
PINOTAGE: Behind the Legends of South Africa's Own Wine
which tells the story behind the Pinotage wine and grape.
---

Wineries of the Finger Lakes
The latest (2008) edition of Emerson Klees' book is shown on the right. Amazon more prominently displays the 2000 edition so take care when ordering. The 2008 edition has a yellow strip at the top right reading '100 Wineries' but otherwise the covers are identical.






Pinotage
A wine detective story. Come with me as I try to find out the truth behind South Africa's own variety.







Related Articles
Editor's Picks Articles
Top Ten Articles
Previous Features
Site Map





Content copyright © 2022 by Peter F May. All rights reserved.
This content was written by Peter F May. If you wish to use this content in any manner, you need written permission. Contact Peter F May for details.