Great Boondocking Locations in the Southwest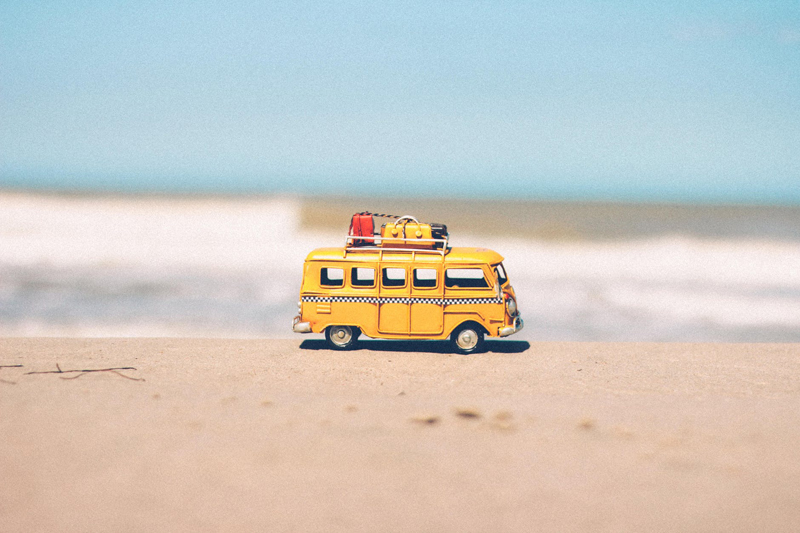 When the summer heat begins to lift, it's time to head south on the road to discovery and explore the southwestern states. Each of the geographical regions is unique, wild and wonderful in its own way--from the Giant Saguaro cacti in Tucson to the sparkling gypsum of White Sands National Monument and everything in between, the landscapes are full of delight. You can learn about history, geography and geology. Opportunities abound for great hiking, biking, rock climbing and other physical activities. And there's plenty of space for quiet contemplation and relaxation in nature. What more could a person want out of a vacation? How about some of the best boondocking locations in the country as well?
Boondocking near the Grand Canyon
The Kaibab National Forest surrounds the small town of Tusayan, Arizona. Tusayan is located on highway 64 about five miles from the south rim entrance to Grand Canyon National Park. There are five forest service roads off highway 64; three located about two miles south of Tusayan, and two to the north. Several of the roads are easy to spot because they have cattle guards. About a quarter of a mile down each of these roads is a sign that designates disbursed camping areas. If you cannot locate these areas, there is a ranger station in Tusayan that could point you in the right direction.
Boondocking near Sedona
Boondocking opportunities also abound in the Coconino National Forest located near Sedona. If you are heading north on highway 89A towards Flagstaff there are several woodsy U.S. Forest Service roads on either side of the highway that allow disbursed camping. You'll probably want to visit the Coconino National Forest ranger station in Sedona to get some advice on which roads are the best for your rig because some of them are very bumpy.
There is also a large plot of desert land south of Sedona that is designated for boondocking and is in an ideal location. You'll want to head south on 89A towards Cottonwood. After the last traffic light on outskirts of town, drive about six miles. Turn right onto FR 525 and go about half of a mile. You will see a big sign on the left. The area past that sign is a disbursed camping area.
There are also several other locations around Sedona. It's a good idea to visit the ranger station for a recreation guide that includes a map and directions to all the free camping areas.
Boondocking near Yuma
Yuma, Arizona, located just a few miles north of the U.S./Mexico border, is a quaint little agricultural community whose population booms during the winter months. And that makes for a lively town. There are several designated camping areas nearby to boondock, including many 14-day areas. Most of these are run by the Bureau of Land Management (BLM). However, the crème de la crème is Imperial Dam Long Term Visitor Area (LTVA), located about 20 miles north of Yuma.
Imperial Dam is located on the California side of the Colorado River. It's about 3,500 acres in size and accommodates winter visitors very nicely by offering trash removal, bathrooms, potable water, and RV dump stations for a nominal fee. Campers can either purchase a 7 month pass, or short term 14-day passes.
For those who want to head a little farther west, there are three LTVAs on the way to El Centro, California, not to mention many other 14-day areas along the way.
Boondocking in Quartzsite
And of course, nothing compares to Quartzsite, the boondocking capital of my heart. You get the best of all worlds when you are there. You can be away from the crowds, and also be within a short walk, bike ride, or ATV excursion near it all at the same time. There are several designated camping areas run by the BLM. Several free 14-day areas, along with La Posa LTVA, are located within a reasonable biking distance from town. There are also a few other LTVAs nearby for those who don't mind a longer trek into Quartzsite.
This only scratches the surface of the many phenomenal places to boondock in the Southwest. No matter where you go, you're sure to find a great spot to park it and explore the many wonders to be found.


Related Articles
Editor's Picks Articles
Top Ten Articles
Previous Features
Site Map





Content copyright © 2022 by Erin Floresca. All rights reserved.
This content was written by Erin Floresca. If you wish to use this content in any manner, you need written permission. Contact Erin Lehn for details.