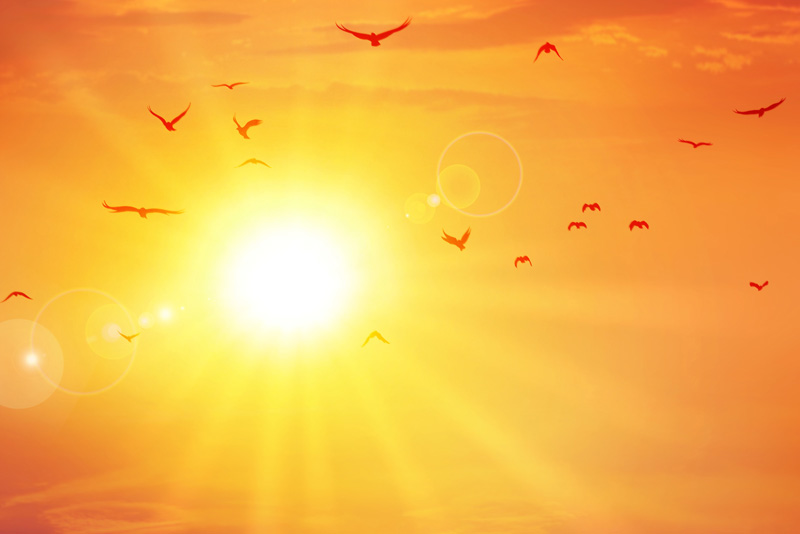 There are some television programs that I don't care for. There are often parts of programs that I consider unnecessary or even offensive. Sometimes content is obviously added to otherwise good drama in order to drive up ratings and compete with popular programming. Then, there are some programs that have no redeeming content at all.
I discussed one of these programs with a Christian friend recently. The program is a 30 minute situation comedy. It is a very popular weekly program and several reruns of it can be viewed everyday. I told my friend that I thought that the program not only portrayed highly immoral conduct but that it glorified immoral activity without remorse or balance of right versus wrong. The talented actors and creative writing caused the conduct to appear acceptable because of the comical setting. I shared with my friend that I couldn't stand to watch the program. I found it offensive and not even mildly amusing.
My friend is a Christian man who would never commit the immoral activity – the sin – that the sitcom characters engage in. However, he enjoys watching and laughing at their antics. Judging from the program's ratings and awards, he is in the majority. I am in the minority – the wet blanket.
I was reminded of our conversation when I read Isaiah chapter 3. Isaiah was an Old Testament prophet, who spoke God's word against Judah and its capital city Jerusalem in about 700 BC. Isaiah testified that they 'paraded their sin like Sodom; they did not hide it' He warned them that because there was no remorse or repentance, they were about to about to experience God's judgment. Among other things, they would lose their wealth, their power, their land, source of income and health. They were about to be humbled – big time. I wonder if they took Isaiah's prophecy to heart. I wonder how many scoffed at it. The prophecy came to pass when Judah was invaded by several enemy nations. The account of the disaster can be found in 2Kings 24. God is patient, sending warnings and waiting for repentance but His word is always true.
If we, as Christians, are not sensitive to sin, if we laugh along with those who do not know Christ, aren't we deserving of judgment? Immorality should be as painful for Christians to look at as it is for Jesus. Will we stand by while sin is paraded, while God's laws are ignored and laughed at? Why are we not offended?
Christians are to be holy because God is holy. (Leviticus 11:44 and 1Peter 1:13-16) Find out what else God requires by reading the Bible.

Names of God Ebook
Almighty God. The Creator of heaven and earth.
Our God is given names in Scripture that
describe the characteristics of His personality.
Experience God through the names given Him in Scripture.
You Should Also Read:
What Does it Mean to be Holy?
God Judges
A Callused Spirit


Related Articles
Editor's Picks Articles
Top Ten Articles
Previous Features
Site Map



Follow @LynneChapman
Tweet





Content copyright © 2022 by Lynne Chapman. All rights reserved.
This content was written by Lynne Chapman. If you wish to use this content in any manner, you need written permission. Contact Lynne Chapman for details.