History of Virginia Wines - Book Review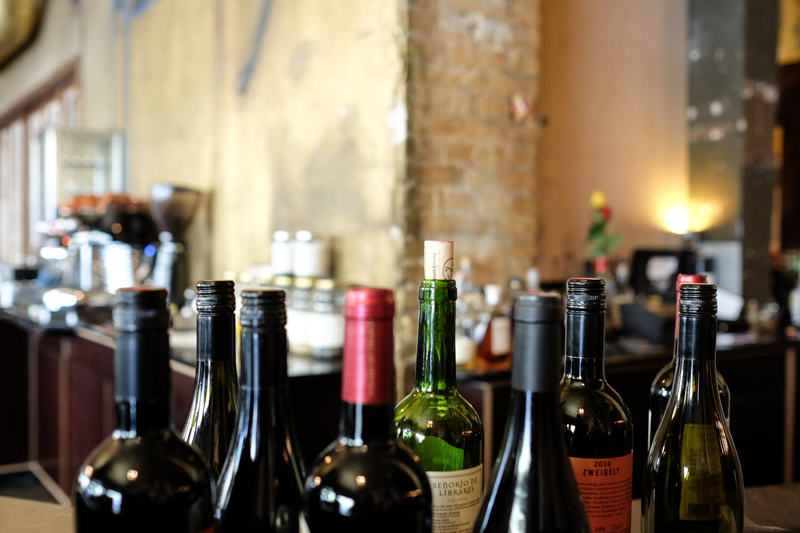 A History of Virginia Wines from Grapes to Glass
By Walker Elliott Rowe
This slim volume is, the author says, "a tour of what is current in Virginia as well as what has transpired in the past," and the author is focused on wines made from European vinifera grapes. The first commercial vinifera wine made in Virginia appeared on the shelves only as recently as 1978. The entire production of seven bottles was immediately bought back by the winery owner (who had sold them to the retailer in the first place) in order to claim the honour and recognition by the State Governor.
So before 1978 there were only the failed attempts by Thomas Jefferson to grow vinifera vines on his Monticello estate. But Rowe has a scoop. Years before Jefferson even started Charles Carter not only made wine from vinifera, but he sent it to England to be awarded a Gold medal by the Royal Society for Arts in London. A descendent now makes wine in Virginia, calling his Philip Carter Winery 'The First Family of American Wine'.
The books swiftly passes ever the intervening years when pre-prohibition Virginia Dare made from native Scuppernong grapes was hugely popular to profile pioneers of those first vinifera vineyards of the late 1970's and 1980's.
Subsequent chapters focus on figures and wineries in Virginia's fast expanding wine industry. From a couple of wineries at the end of the 1970's there are more than 170 wineries today. The author talks to many of the people involved, from the large Barboursville and Williamsburg wineries with many acres of vineyards to couples building premises and buying in grapes while planting small vineyards.
Few American wineries could manage without Mexican workers but I do not recall more than a fleeting mention of them in other wine books. Rowe, who speaks Spanish, devotes a chapter to interviews with both legal and other migrant workers, telling often sad tales of their life and struggles to work while abiding by increasingly complex immigration requirements.
I have some reservations about the book. Misspellings of grape varieties (niagra, pinot tage) shouldn¡¯t have got through. A good editor would have reduced repetitions: the first page of chapter titled 'The Afrikaner at Keswick Vineyards' tells us that the winemaker comes from South Africa, his parents are South Africans, he grew up there, he worked in South Africa vineyards, he has a South African accent and that he is an African expatriate. I got it first time. There are sentences in which the meaning is not clear and verbatim transcripts from winemakers which would have been easier reading if they'd been summarised.
Incomprehensible to me is the lack of an index, something so simple to provide in this digital age, which reduces its use as a reference. The book mentions very many individuals, wineries and grapes but without an index it is impossible to find them in the book. The table of contents is of little help; I wanted to read about Barboursville before visiting it and found no mention. Turns out it's in a chapter titled 'The Italians'.
This is a valuable book about a fast upcoming quality wine region and I recommend it to anyone with an interest in Virginia wine and for those who want to know about the main players and challenges in making wine in the state.
A History of Virginia Wines from Grapes to Glass
By Walker Elliott Rowe
Foreword: Richard Leahy
Colour Photographs: Jonathan Timmes
126 Pages plus 16 pages of colour photographs
Published by: The History Press in 2009
ISBN 978-1-59629-701-2 Paperback $19.99
Contents: ****
Production: *** Lacks index, poor editing
The reviewer bought this book at retail price from the gift shop in the excellent Rappahannock winery in Virginia.
---
Peter F May is the author of
Marilyn Merlot and the Naked Grape: Odd Wines from Around the World
which features more than 100 wine labels and the stories behind them, and
PINOTAGE: Behind the Legends of South Africa¡¯s Own Wine
which tells the story behind the Pinotage wine and grape. Peter blogs at www.pinotage.org
---

History of Virginia Wine
Walker Elliott Rowe's up to date detailed snapshot at what is happening with quality wine in Virginia, a 30 year old industry, with a look back to the colonial times. See my review above.






Thomas Jefferson on Wine
Thomas Jefferson, drafter of Declaration of Independence and later President of the USA had a deep and abiding interest in wine. He imported wines from Europe and saw a future time when American wines would equal and better those from Europe. But he was not to see it in his life: year after year his imported grapevines died for reasons no-one understood. This book is richly packed iwth everything you'd want to know about Jefferson and his passion.







Related Articles
Editor's Picks Articles
Top Ten Articles
Previous Features
Site Map





Content copyright © 2022 by Peter F May. All rights reserved.
This content was written by Peter F May. If you wish to use this content in any manner, you need written permission. Contact Peter F May for details.