Halloween Costumes for Pets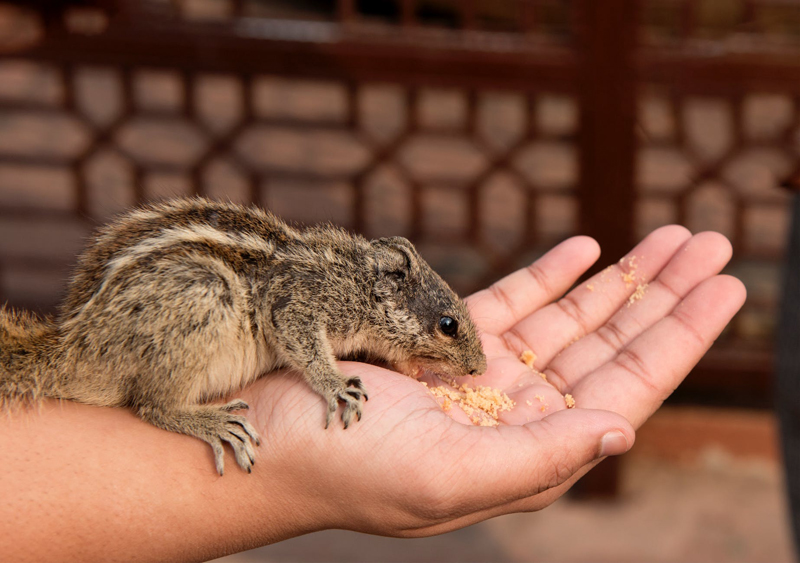 Diana Geiger Exotic Pets Editor
on
This article is related to another brand new article Halloween Safety.
Halloween Safety for Pets
Related topics:
How to Care for the pet ferret
ferret supplies
Ferret Clothing
Making costumes for your pets can be simple, and inexpensive, if not free. Everyone has old clothing or clothing we don't wear or need tucked away, taking up space, which could be used for other things. That size six wardrobe put away 15-years ago in all likelihood will never see the light of day again. We also have a whole lot of stuff in our junk drawers that could easily be used to decorate costumes. With a little imagination and improvising skills this could result in some mighty cute costumes.
First things first; visualize what type of costume you want for your exotic pet. Second look at your pet's proportions. Measure the neck, space between legs both from side to side and back to front. That is, if the animal has four legs. Also measure the circumference of the legs, so on and so forth. Usually simply eye-balling the measurements will do the trick. Some pets just won't hold still long enough to use a tape measure.
Now think about what you have on hand. You may have to purchase a couple of things but improvise using what you already have is a lot of fun.
Perhaps you're not so crafty, or just don't enjoy or have time for homemade costume. There is a bunch of costumes for your pet to look like an exotic pet, your exotic pet to look like a pet, a pet that looks like a child or a child that looks like an exotic pet. Sounds fun, doesn't it!
If a child can be a lamb why can't a ferret become a bumble bee for Halloween! The new rage, Halloween costumes for our pets from Halloween costumes for dogs, Halloween costumes for cats, and Halloween costumes for exotic pets.
I have found that many costumes designed for small dogs or cats will work on the skunk, raccoon, coatimundi, iguana, and many other animals. Ferret costumes work great with smaller exotic pets. I have even rigged a costume or two for iguanas. Use your imagination; think about your pet, how the pet is shaped, where the leg positions are, the sky is the limit with converting costumes meant for children and pets to fit other animals. I have seen some pretty cool snake costumes as well. There are literally thousands of costumes for animals at Amazon!
Amazon has a 24-hour cookie. So, if you follow my link today, and then decide to think about the purchase the link will expire in 24 hours. By all means think about your purchase but please go back through my link so that I get credit.
Would you like your dog and ferret to be twin lady bugs; cuter than a bug's ear – a lady bug that is.
Lady Bug Ferret Halloween Costume
Marshall Pet Products Ladybug Costume for Ferrets
Lady Bug Pet Costume
Lady Bug Pet Costume



Now your infant or child can match your exotic pet




Infants Girls' Ladybug Costume





But, what costume will you get for your pet lady bug? Choices, choices and more choices.





Honey Bee Ferret Halloween Costume




Marshall Ferret Bee Costume



Or, would your skunk or other similar sized pet like to be a honey bee?




Medium - Casual Canine Honey Bee Costumes


How about a hive of honey bees, your ferret can be a bee, your iguana or coatimundi can have a bee costume using a small dog honey bee or bumble bee costume, your infant, toddler, teenager, or even an adult can join in the fun. Take a look around sizes for just about everything and everybody!




Honey Bee Toddler Costume




If your ferret can be a bee why shouldn't your child be an exotic pet duck, after all ducks make wonderful exotic pets.



Rubie's Costume Co Wonder Pets Romper And Headpiece Ming-Ming Duckling, Ming-Ming Print, 6 - 12 Months


Mary had little lamb, and your little lamb would be extra adorable in this darling lamb costume.


Lil Characters Infant Lamb Costume, Off White/Pink/Light Blue


What happened when Little Bo Peep lost her exotic pet sheep? I imagine this little Bo Peep could keep track of her sheep. I am thinking the lamb and Bo Peep would be the perfect costumes for my two granddaughters!


Bo Peep Deluxe Child - Size: Child S(4-6x)




Your skunk can dress as a dog and your dog can dress as a skunk, wouldn't that be cute!

Dog Costume - Li'l Stinker Dog Skunk Halloween Costume





Dog Costume - Li'l Stinker Dog Skunk Halloween Costume - Small

How much more fun could Halloween be bee lady bug?



Zeke the ferret's first Halloween costume contest - YouTube video
video of Halloween pet costumes

Hammy's Halloween Costume
halloween pet videos

Wishing you a safe and fun Halloween!

My Exotic Pet Shop - opens a world of products safe for your pets from A-Z including product and book reviews

If you have a comment about this article, if you have a question, or just want to say hello and get to know other pet owners, stop by the Exotic Pets BellaOnline Forum! Comment Here

You can forward this article to a friend scroll down and look for the middle icon circle "Tell a Friend" it is right after the newsletter subscribe area. You can print a printer friendly copy from there too!

Scroll down a litter further and sign up for the exotic pet's newsletter. Your email is 100% safe, I never even see it. You will receive a newsletter once a week. Once in a great while an emergency newsletter may go out, but this would be only for a big illness outbreak or other emergency. Subscribe so you will know when new content comes out!

Facebook blog

Follow Diana Geiger editor of Exotic Pets BellaOnline!

Exotic Pets BellaOnline on Twitter


Feel FREE to Contact me anytime. You can reach me via my bio page. Click on my name.Contact Diana


This site needs an editor - click to learn more!

You Should Also Read:
Exotic Pet Site Map
Ferrets: A Complete Guide EBook 2.50
Exotic Pet Shopping (the safest for your pets)




Related Articles
Editor's Picks Articles
Top Ten Articles
Previous Features
Site Map





Content copyright © 2022 by Diana Geiger. All rights reserved.
This content was written by Diana Geiger. If you wish to use this content in any manner, you need written permission. Contact BellaOnline Administration for details.