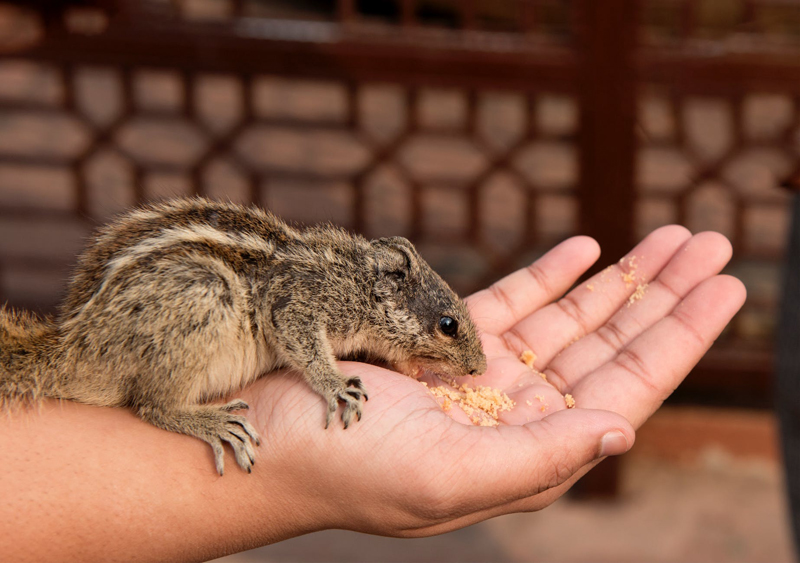 My series about pet ferrets from proper nutritional needs, playing, toys, equipment, ferret supplies, personalities, training ferrets, baby kits, ferret care, breeding, death and euthanasia and much more!
Ferrets
Baby Ferrets
Breeding Ferrets
Ferret Training
Pet Ferrets
Ferrets and California
Ferret Supplies
Euthanasia Our Little Ferret has Died
Ferrets Adrenal Disease or Shedding
Ferret Helps Disabled Man
Ferret Clothing
Marshall Ferret Bee Costume
Now the ferrets can get into the Christmas action. Believe it or not, I found the cutest costumes for our ferret kids. The costumes are just adorable.
This time a year ferrets need to be warm. You will find a nice selection of warm winter clothing. My ferrets are a little short on fur right now.
The costume has a cape (with wings), hood, and long antenna, it is certainly the fashion statement of the season. I am not one to put clothing on my pets but, for Halloween or Christmas, and other special occasions I think I can make an exception.
The hood is bright yellow and the contrasting antenna distinguishing themselves with yellow, orange stripes, with darling little puffy balls at the end of the antenna.
The cape is yellow with black accent of adorable little wings, all components culminating in a very spiffy looking ferret. The material feels like felt. The stitching is obviously machine sewn but yet neat, straight, and no loose threads showing. But hey, what can you expect when you buy off a rack.
The neatest part, they don't wiggle out of it in a blink of an eye. Plus, you're not being taken advantage of by the inexpensive price. Scroll down for picture of the ferret honey bee.
Marshall Ferret Ladybug Costume
There are very few things cuter than a ladybug, except for maybe a ferret in a ladybug costume. The ferrets get so excited during holidays; they hop, jump, and do their little chattering laugh.
The costume cape with red and black ladybug spots, accented with the black hood and black antennas with a red fuzzy ball on the tip of the antennas. The little red wings with white undersides distinguish the wings from the cape.
The material a soft felt-like material, decently made with neat stitching. Scroll down for picture of the ferret ladybug.
Homemade Costumes
If you have the time, homemade costumes ideas are plentiful especially using the basic concept of the bee and ladybug costumes. Though with sewing notions as expensive as they are, and no doubt getting more expensive by the day, as well as hard to find. Even our local WalMart got rid of their material/sewing section. Any place to find material is over an hour away.
Think of the idea of a vampire ferret; how cute that would be: a black cape and white dickey, a collar with light cardboard sewn inside for the vampire looking collar. You won't even need white plastic fangs, our ferrets come equipped.
Halloween Safety
One year when my kids came home from a Halloween carnival we went through the normal routine of checking out the Halloween goodies to make sure they are safe. We of course take out parent taxes, two pieces of candy each. We never take their favorites but back then it was a long way to where the carnival was held. The children needed to learn appreciation and not take advantage. They put up their bags to get ready for bed. Somehow, one of the bags fell to the floor and one of the ferrets got a hold of a hard, round piece of candy. Luckily we heard the choking in time. Keep all the goodies away from the ferrets.
Marshall Ferret Bee Costume


Marshall Ferret Ladybug Costume


Marshall Ferret Hat and Sweater Set is an adorable, warm knit sweater and hat set for the long cold winter ahead. Perfect outwear for winter; the striped hat with a plush band and a plush ball at the end of the hat. The knitted sweater looks cozy and warm and a soft feel to the material. This is the time of year where our ferret kids get more than the wake-up rattles, they get cold. As fast as the cold weather hit this year, two of my ferrets need sweater sets until they grow back in their fur for the winter. They look awful.


My Ferret Shop

My article on how to raise a pet ferret



Marshall Ferret Hat and Sweater Set, Blue


A darling, warm gray sweat suit, with fine, soft plush material with ribbed ends with ties around the neck; perfect for our winter shiversers.


Marshall Ferret Sweatshirt, Grey



I think this is my favorite; this knitted sweater has some great color combinations, especially for winter. The knitted clothing finished with a ribbed finishing touch.


Marshall Ferret Sweater, Orange



Subscribe free to the exotic pets newsletter. It is quick and easy Just glance to the right or scroll a bit to the bottom and subscribe. I will only bug you once a week :) Be the first to be in the know! Your information is always private!

I am also the Bird editor if you enjoy pet birds subscribe to the Birds newsletter. Birds BellaOnline

Ferrets: A Complete Guide available in paperback and Kindle. By Diana Geiger (me:) Five star reviews!






Ferrets: A Complete Guide - Paperback

Ferrets: A Complete Guide - Kindle

PDF Version Ferrets: A Complete Guide (Access to free PDF Reader)
Ferrets: A Complete Guide


This site needs an editor - click to learn more!

You Should Also Read:
Exotic Pet Site Map
Ferrets - A Complete Guide Paperback and Kindle
Exotic Pet Shopping (the safest for your pets)




Editor's Picks Articles
Top Ten Articles
Previous Features
Site Map





Content copyright © 2022 by Diana Geiger. All rights reserved.
This content was written by Diana Geiger. If you wish to use this content in any manner, you need written permission. Contact BellaOnline Administration for details.