Wine Grapes - Book Review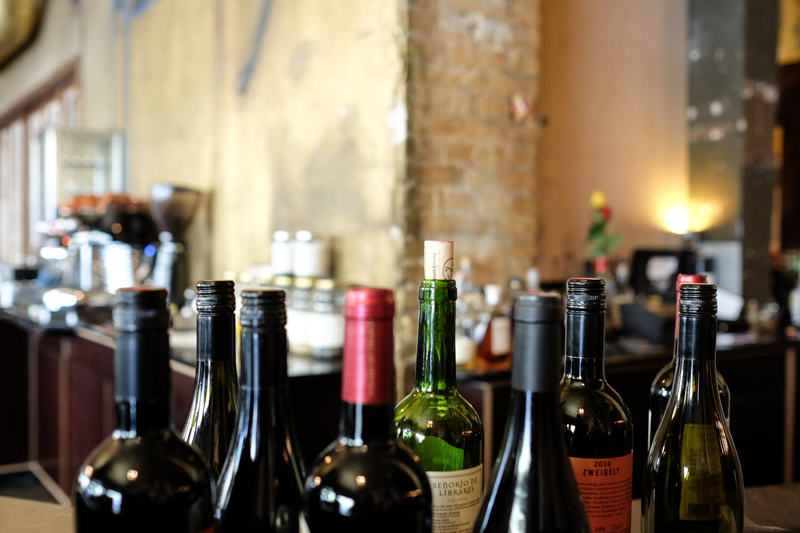 Jancis Robinson published a ground breaking book in 1986. 'Vines Grapes and Wines' detailed hundreds of varieties and wines they produce.
That book accompanied a movement to identify wines by the grape variety from which they were made. Previously most old world wines were named after the region they came from, and most new world wines borrowed old world names to suggest similar style wine, or ignored variety with a brand name. Thus we drank Blue Nun, Mateus and Lancers brands, or California Chianti, Hearty Burgundy, Mountain Chablis and similar.
In the 1980's new world winemakers began labelling wines with the main grape variety, using Zinfandel instead of Chianti and Cabernet instead of Claret.
Jancis's book became the bible for wine lovers wanting to know about these grapes. It was where we found that grapes often had several names depending on where they were grown. In France the Malbec of Bordeaux was called Cot not so very far away in the Loire.
Thirty years ago identifying grape varieties was matter of studying the look of leaves and berries, comparing dates for flowering and ripening, and tasting the resulting wine.
Since then DNA analysis has ended doubt, confirmed some identifications and provided new revelations. In 1986 Robinson wrote that California's Zinfandel was probably the same as Italy's Primitivo, though there was considerable doubt about which was planted first, or where they originated.
Now DNA has confirmed that Zinfandel and Primitivo are the biologically the same and also the same as Croatia's almost extinct Crljenak Kastelanski. A 90 year old vine called Tribidrag found growing in a herbarium has also been proved to be the same, and since it was documented as far back as the 15th Century as Tribidrag, Robinson argues that Zinfandel, Primitivo etc are all later synonyms for Tribidrag.
DNA evidence has shown the family links between varieties. Most surprisingly it reveals how many of varieties, including Chardonnay, Gamay and Riesling, are related to Pinot Noir and the almost extinct white Goauis.
'Wine Grapes' is co-authored by Julia Harding MW, and DNA specialist Dr José Vouillamoz. It details 1,368 varieties, has 1,282 pages, 80 colour illustrations, 14 foldout pedigree diagrams, weighs 7 pounds and costs £120/$175. The cloth cover is coloured oatmeal in the UK edition and burgundy in the US edition but the contents are identical. A Kindle version will be available.
'Wine Grapes' breaks new ground by grouping varieties into families and it is fascinating to see, for example, that Syrah/Shiraz is related to Pinot Noir (which is another nail in the myth of Shiraz's Persian origin), and that Cabernet Franc is a parent of both Cabernet Sauvignon and Carmenère groups.
This reference book is essential for wine lovers wanting to know about the grapes that made their wine. It is a book to dip in and out of, and to refer to when one has tasted a new variety. I personally think the colour plates, which are reproductions from a 100 year-old French book on grapes, are unnecessary and not worth the cost they add. And in the first edition some foldout diagrams are bound too deeply into the spine to be readable in places.
Concerns have been raised about some of Dr Vouillamoz's findings because they have not been published or peer-reviewed, but I am not qualified to take a view on their reliability. I did notice several typographical errors that should not have escaped an editor.
But this is a book no serious wine lover will want to be without.
Wine Grapes: A Complete Guide to 1,368 Vine Varieties, Including Their Origins and Flavours [Hardcover]
Jancis Robinson, Julia Harding, José Vouillamoz
Published by Ecco in the USA ISBN 978-0062206367
Published by Allan Lane in the UK ISBN 978-1846144462
Ask questions and talk about wine on our
forum
.
| | | |
| --- | --- | --- |
| | Peter F May is the author of Marilyn Merlot and the Naked Grape: Odd Wines from Around the World which features more than 100 wine labels and the stories behind them, and PINOTAGE: Behind the Legends of South Africa's Own Wine which tells the story behind the Pinotage wine and grape, also available for the Kindle. | |
---
Disclosure:Peter F May didn't buy this book himself, he asked for it for his birthday gift and a family member kindly obliged. Thanks.


Related Articles
Editor's Picks Articles
Top Ten Articles
Previous Features
Site Map





Content copyright © 2022 by Peter F May. All rights reserved.
This content was written by Peter F May. If you wish to use this content in any manner, you need written permission. Contact Peter F May for details.