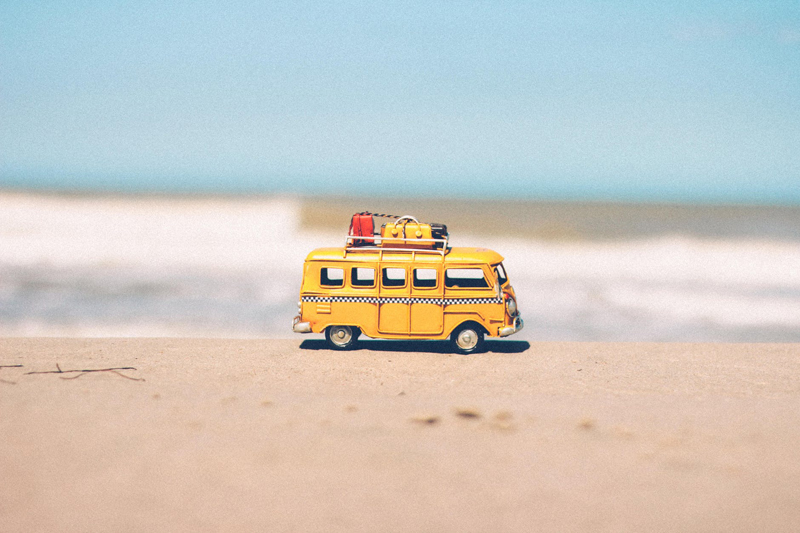 One of the most liberating feelings when RVing is being able to live "off the grid." I remember getting our first solar panel like it was yesterday. We were wintering in Quartzsite, Arizona and while the days were sunny and mild, the nights were crispy cold. Each morning after we woke up we had to turn on the motorhome engine so that we could run the furnace just long enough to take the chill out of the air. We also had to charge our cell phones and laptop, so we were constantly on the lookout for electrical outlets. It was obvious that we needed a better way to power up our things but we didn't want to purchase a generator. We knew our answer was a solar panel. And you might be thinking the same thing right now. So just how does one figure out their solar needs?
Benefits of Solar Power
The benefits of using solar panels on your RV are many. Solar energy is quiet, cost-effective, and eco-friendly; plus, solar panels help keep your coach batteries charged. Using solar energy also allows you more freedom to roam because it keeps your unit completely self-contained. Solar power can either complement a generator or completely eliminate the need for using a generator.
RV Solar Kit
RV solar kits are available through many of the solar outfitters that cater to RVers. These kits come with everything you need to run your onboard appliances and gadgets. A typical kit includes at least one solar module, a mounting kit, a charge controller that regulates the amount of electricity going to your batteries, the wires to connect it all together, and, oftentimes, a system monitor.
What can you charge?
Pretty much anything that you need to run in your RV can get its juice from solar energy. Charge all your gadgets like laptops, cellphones, DVD and mp3 players. Plus, don't forget appliances like the blender, coffeemaker or refrigerator. You can also run the furnace, television, coach battery, lights and fans. With the right configuration, you can even run your air conditioning unit. Of course, the more stuff you need to run, the more solar panels you will have to install.
How do you calculate needs?
You need to find out how much you use your appliances each day and how much electricity these appliances require. Thankfully, you can find worksheets online that can assist you in calculating your power needs. The magical formula is really figuring out amp usage (an amp is a unit of electrical current). To get total amp hours, you would calculate the number of amps times the hours per day you use the appliance. So, for instance, say you use your computer every day for two hours. A computer uses 25 amps per hour so that's 50 amps per day and 350 amps per week for the computer alone.
Calculation Example
Let's say Violet plans to take a week-long boondocking vacation near the Grand Canyon. While it's pretty nice during the days, she does like to turn the furnace on in the morning and before she goes to bed, to take the chill out of the air. She takes a daily shower and does the dishes each night. She is also working part-time in the evenings, so she runs her laptop and some of the onboard lights. The below chart calculates most of her basic power needs.
Violet would then take her estimations to an RV solar outfitting store and they would help her find the RV solar kit that suits her needs. A 220 watt RV solar panel kit that has an average weekly output of 350 amps would probably be a good match for Violet. However, since it is estimated that the average RVer uses between 50 and 100 amp hours of energy each day, it might be smart for Violet to purchase the next size up (as long as it fits in her budget). That way, she knows she is covered in case something changes, like she becomes an avid coffee drinker or decides to bring a friend along for the trip.
If you are in the market for your first solar panel, visit a solar outfitter near you and strike up a conversation with the staff. They'll be able to work with you in regards to your solar needs which includes working within your budget. And remember, you can always add more panels as you go along. From what I've seen, it can be kind of addictive. Enjoy your clean energy!


Related Articles
Editor's Picks Articles
Top Ten Articles
Previous Features
Site Map





Content copyright © 2022 by Erin Floresca. All rights reserved.
This content was written by Erin Floresca. If you wish to use this content in any manner, you need written permission. Contact Erin Lehn for details.