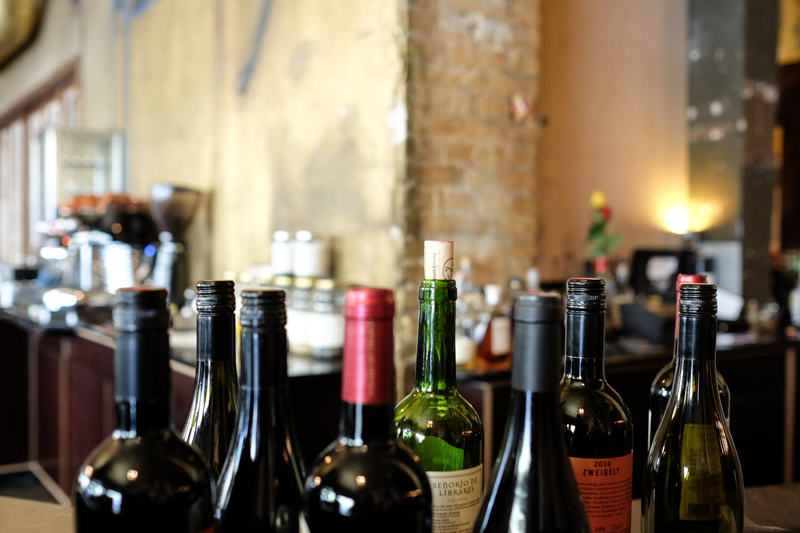 Travelling across the USA in the early 1980's the mid-priced restaurants I dined in had three types of house wines, red, white and pink. Invariably the red was called Burgundy, the white Chablis and the rose was Pink Chablis.
Chablis was the accepted name for an inexpensive, inoffensive white wine. But why Chablis? Maybe because it is a pretty sounding name -- 'shaablee' -- and it references one of France's most famous white wines (whose fame is not hindered by that pretty name that is so easy for non-French speakers to pronounce).
I was reading a blog recently where the Californian writer complained of the French custom of naming wines after the region they come from rather than the grape variety from which they are made. His point was that if the label carries the grape name then he knows how the wine will taste but if the wine is labelled as, for example Chablis, then he will not.
At first I agreed with him, varietal labelling is something I have argued for over the years. But then I had a rethink.
He only knows what a grape variety tastes like if he has previously tasted a good example of that variety. If he sees a wine labelled with a variety new to him then he is at the same disadvantage as he would be faced with a French Chablis. And how do you solve such a problem? By tasting the wine! So what is the difference?
This famous wine region surrounds, and gets its name from the town of Chablis, is at the northerly edge of the Burgundy region of France and its wines are made from the Chardonnay grape. Ah-ha! If Chablis was labelled as Chardonnay then our blogger would know what Chablis tastes like?
Not really. Much new world Chardonnay is full bodied, tastes buttery from malolactic fermentation and oaky from aging in wood barrels. And since there are no regulations controlling how Chardonnay is vinified, one Chardonnay wine may bear little resemblance to another.
But in Chablis there is a commonality about the winemaking process. Much of the process from growing grapes onwards is controlled by appellation regulations. Chablis wines are generally very dry, very crisp with no oak contact being the norm. Wines are water clear with sometimes just a hint of green and taste like green apples and lime.
So if you taste Chablis then you have a much better idea of what other Chablis will taste like, but that is no guidance to what Chardonnay wines from other places will taste like, and vice versa.
And that is part of the mystery of wine. Cheers!!
---
Peter F May is the author of
Marilyn Merlot and the Naked Grape: Odd Wines from Around the World
which features more than 100 wine labels and the stories behind them, and
PINOTAGE: Behind the Legends of South Africa's Own Wine
which tells the story behind the Pinotage wine and grape.
---


Related Articles
Editor's Picks Articles
Top Ten Articles
Previous Features
Site Map





Content copyright © 2023 by Peter F May. All rights reserved.
This content was written by Peter F May. If you wish to use this content in any manner, you need written permission. Contact Peter F May for details.