How to Research a Beginner Sewing Machine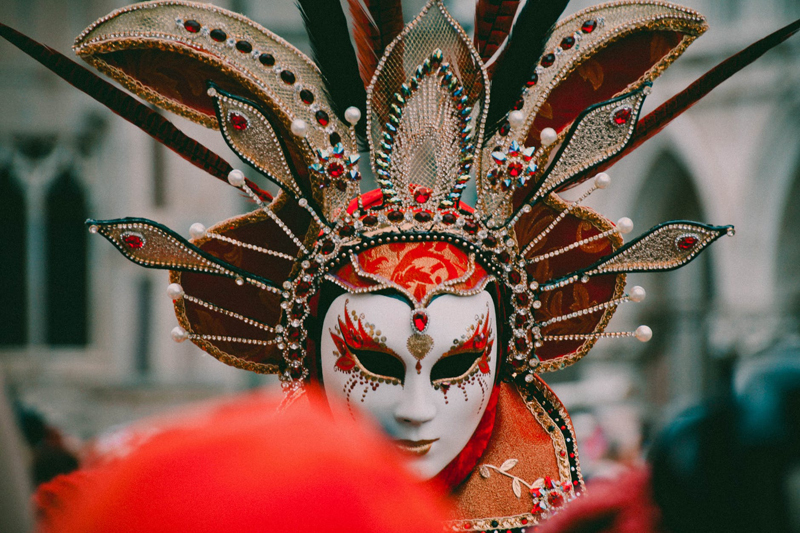 Finding the best sewing machine can be tough, especially if you're a beginner just learning to sew. Research can take months or years when you're checking every machine online, comparing reviews, figuring out what features you want, and asking friends for advice. Too many options can lead to a nervous case of "what if I make the wrong decision?" Well, here are a few hints to make your research a little easier.
Do try before you buy.
You may not have the luxury of trying out lots of new machines in person before you buy one, but you should at least have some experience sewing. People who think "Gee, I might like to learn to sew" tend to buy the cheapest machine they can find just to try it out and see if they like it. The problem is the cheapest machines are going to give you the worst sewing experience. So, it's likely they'll decide they hate sewing when a better machine would have delivered a more satisfying experience.
Borrow your mom's machine. Take a class at a local store. Spend some time with friends who sew and get to know what a good machine should do and what it should not. If it turns out you really don't like sewing, you'll save some money. If you decide you love sewing, you'll feel better about investing a little more in a good quality machine.
Do check both online and offline sources.
The Internet has completely changed the way we shop for things like sewing machines. In the old days, you went to your local fabric shop and had a limited number of choices. But now you can literally have any machine you want, it's just a matter of finding which one that is and the getting the best price. The advantage of online shopping is there's no overhead to the shop owner, so they can offer cheaper prices. The advantage of a local store is personal service and you don't have to wait for shipping.
When buying your first sewing machine, you should shop both online websites and offline shops to get all your questions answered and to get the best deal on the model you want. And don't forget, your local shop can usually order the machine you want, even if they don't have it in stock.
Do ask other sewers what they recommend.
Take advantage of other people's experience. Ask lots of questions. Read online reviews. Collect as many opinions as you need to feel confident making your decision. The more online reviews a particular brand or model has, the more likely those reviews are genuine. And it's normal for reviews to be mixed--some good, some bad.
Don't forget, different machines are better for different types of projects. If you'll be sewing costumes, you might choose a different machine than a quilter or someone sewing drapes or swimsuits. So, ask people who sew the same things you plan to sew.
Don't buy the cheapest machine you can find.
The old saying "you get what you pay for" is especially true with sewing machines. The days of all-metal parts and sturdy gears that last forever are long gone. Cheap plastic parts and poorly manufactured brands are rampant. Unfortunately, many people try to save a few dollars and end up hating sewing because they can't get their new machine to behave properly. It's far better to borrow a machine for a while or buy a used one than get a cheapie that doesn't work right. I generally advise people not to pay less than $200 for a beginner model. And the
sewing machine I recommend most for beginners is the Brother CS6000I.
Don't buy a machine with more features than you need.
More isn't necessarily better with sewing machines. It seems every manufacturer has gone crazy with computerized features, automatic settings, and hundreds (or even thousands) of built-in stitches. The truth is you really only need a tiny handful of stitches--straight, zig-zag, stretch, overcasting and maybe an embroidery stitch or two. The rest of them you'll never use. And I've found the more something relies on a computer to make choices for us, the less reliable the machine is. Give me dials, knobs and manual settings over "push-button easy" every time. If you do opt for a fully-computerized style, try to find a higher-end brand with reliable computer technology (like Janome or Brother.)
Don't be afraid to negotiate.
Many stores offer "lowest price guarantees" but few people ever take them up on it. Once you know what beginner sewing machine you want, find the lowest price you can online and then call your local shop and see if they'll match the price. You'll get the best price and help support a local business at the same time. It's the best of both worlds. Besides, the worst they can do is say no--and then you just take your business online.
Finally, just make a decision.
Ultimately, it's a sewing machine, not an organ transplant. No one is going to die if you don't pick the absolute best machine. (Really, no machine is perfect--so you can stop looking for it.) Do your homework, get a few opinions, and then just make a choice and start sewing. It's better to be churning out projects than running the never-ending research loop forever.


Related Articles
Editor's Picks Articles
Top Ten Articles
Previous Features
Site Map





Content copyright © 2023 by Julie Anne Eason. All rights reserved.
This content was written by Julie Anne Eason. If you wish to use this content in any manner, you need written permission. Contact Brandi Ford for details.