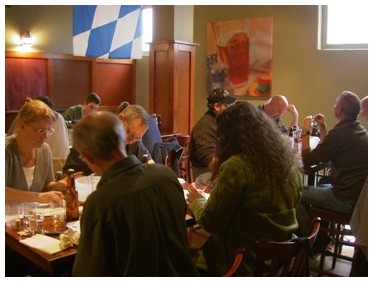 It was Saturday, a day to sleep-in … to snuggle into the feather-bed, while the duvet fell gently across my shoulders. Such sensuality is difficult to give up, but this was to be a honey-drenched day. Not honey-drenched in a sticky, cloying way, but in a more refined form - judging mead at Valhalla, the Meading of Life, an AHA-sanctioned (American Homebrewers Association) competition.

For many beer judges, mead – also known as honey wine - presents a more challenging situation due to less familiarity with the guidelines that describe award-winning mead. A few years ago, it was common for judges to heed the warning: "If you don't volunteer quickly, you'll have to judge mead." Ah, the curse! But with experience, comes appreciation.  The Beer Judge Certification Program recognized that education was the key to opening an untapped world to judges who are well focused on sensory perception and the adventures related to taste.

Mead has been a part of civilization for thousands of years, and has been the focus in some of the oldest writings of man. References to mead can be found among the civilizations of the Ethiopians, Aztecs, Assyrians, and Greeks.  In Norse mythology, Valhalla was a kingdom where rivers flowed with mead, and heroes quaffed the euphoric beverage with reckless abandon.

Such a history serves to heighten anticipation for those who choose to judge mead. Meadmakers of antiquity were limited to varieties that were available locally, or to those transported along a limited trade route. In today's world, it is not unusual to have access to honey from Australasia, Europe, and areas throughout North America, from the Atlantic to the Pacific. Mead judges may carry a compendium of honey guidelines that serve them when assessing the honey chosen as a base, and whether the variety chosen is working well in the final product.

For competition, meadmakers must specify specific attributes that govern the mead they want judged: sweetness, carbonation, strength, and honey variety. They must also specify the category into which their mead falls: Traditional Mead, Melomel, Metheglin, Braggot, or the Open Category. These are the simple basics.

Attributes


Sweetness is the amount of residual sugar that remains in mead after the sugars have been fermented.  Honey is a water based solution with highly concentrated levels of dextrose and levulose sugars, along with approximately 22 additional complex sugars that break down into the categories of disaccharides, trisaccharides, and 2 other more complex sugars – isomaltotetraose and isomaltopentaose. It becomes beneficial to meadmakers to understand the levels of complex sugar chains in the selected honey, and to choose yeast that has enough chutzpah to break down these complex chains.  Champagne yeast is a favorite among makers of mead, but other yeasts may produce character that is distinctive and produces the end result they have targeted.

Higher levels of residual sweetness can produce a fuller mouthfeel, although higher carbonation levels can also produce like results. It is important to note that fruitiness has nothing to do with sweetness. Fruit, in itself, is not always sweet: think of sour or wild cherries, Granny Smith apples, lemons, or certain varieties of grapes.

Mead falls into three categories of sweetness: Dry, Semi-sweet, or Sweet. Typically, dry meads have sugars fully fermented out. Because there is less sugar in the final product, they may appear to have less intense flavor and a quick, clean finish. When judging meads with varying sweetness within the same category, this attribute must be considered, and care taken by the judges to assess the flavor based on target sweetness. Semi-sweet mead displays a balance between dry and sweet. Sweet meads do have greater amounts of residual sugars, but must not lie across the lips, tongue or teeth like a coating of syrup. There must be no indication that the honey has not been fully fermented out.

Carbonation of mead is categorized as still, petillant, or sparkling. "Still" mead may have some bubbles around the perimeter of the glass, with occasional tiny bubbles seeking the surface, but generally settles down after it has had a chance to rest. "Petillant" mead is lightly active, and continues to grab attention as little bubbles rise with constancy. "Sparkling" is well carbonated, and may have a head that lays on the surface, either as a coating that dissipates after a few minutes, or as a mousse that persists like meringue in a dessert case. Mead with high carbonation levels feels fuller in the mouth, but most mead has a mouthfeel that is light-to-medium or medium-to-full and is smooth and elegant.

Strength is broken into three levels: hydromel, standard, or sack, also known as hock. This is based on the amount of sugars that are able to be fermented out, resulting in their conversion into alcohol. Hydromel has 3.5% to 7.5% ABV; Standard has 7.5% to 14% ABV; and Sack has 14% to 18% ABV.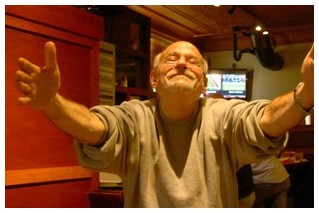 Honey flavor and color varies greatly and is mostly dependent on the floral source, although naturally occurring acids contribute a slight tartness and stability against microorganisms. There are hundreds of varieties of honey in the US, but only 25 to 30 are commercially available in large quantities.  They can vary in color from clear to white, amber to red, to black, and can vary from year to year, even from the same location and beekeeper. Flavors are based on the nectar of the flower, not the fruit. Orange blossom honey, for example, has the aroma of orange blossoms, although you may detect a faintly delicate aroma of orange.

Popular honey varieties:

Bamboo Honey – Nearly as dark as Buckwheat honey, mild in flavor, pleasantly sweet.

Basswood Honey – Water white honey that creates a delicate mead with aromas of white wine, unripe fruit, and fresh herbs.

Buckwheat Honey – Dark amber, purple or black in color, with aromas of maltiness and similarity to molasses.

Clover Honey – Medium copper color, with a light, floral aroma and flavor

Heather Blossom Honey – Amber to red hues, with aromas of licorice, flowers, caramel candy, and toast.

Manuka Honey – From the Tea Tree bushes along New Zealand's coast, this dark brown to black honey has an herbal, robust, somewhat medicinal flavor.

Mesquite Honey – Very pale white to amber, gentle aromas of earth and woodiness. It does NOT give off "smoky" aromas, so don't let advertising influence your perception of this profile.

Orange Blossom Honey – May come from Florida, Texas, Arizona, or California and has a sweet floral and mildly citrus profile with the lingering aftertaste of perfume.

Raspberry Blossom Honey – Light amber in color with a floral and citrusy character, like lemons, oranges, or tangerine.

Tupelo Honey - This pale amber variety imparts the aromas of sweet apples, vanilla and herbs.

Wildflower Honey – Has wild flowers as its source, and may vary from year to year, typically darker in color.

Categories of Mead in Competition:

Traditional Mead – made from water, honey and yeast

Melomel – Traditional mead with fruit added. When apples are added, it is called Cyser. When grapes are added, it is Pyment.

Metheglin – Traditional mead that has been spiced.  Common spices used are vanilla, cinnamon, ginger, chamomile, lavender, lemon grass, pepper

Braggot – Traditional mead fermented with barley and/or wheat malt. This cross-blend walks the line between beer and wine.  Because it has malt added, it is not gluten free as other styles of mead would be.

Open Category – Encompasses meads that are made with non-traditional ingredients or that employ other non-traditional processes. Some of these ingredients may be agave nectar, molasses, maple syrup, vegetables (jalepano peppers, for example), brown sugar, or liquor additives. Non-traditional processes may include smoking, ice wine processes, or barrel aging.

Cheers!


Photos are (from top): Valhalla judges 2009 competition; Jean Broillet, Beer & Mead Judge, and Assistant Brewer at Iron Hill Brewery; Beer & Mead Judge and Homebrewer, Al Hazen, expresses the Meading of Life!

HoneyTree's Organic Rainforest Honey, 16-Ounce Bottles (Pack of 6)