B. Nektar Meadery Showcases Ultra Premium Meads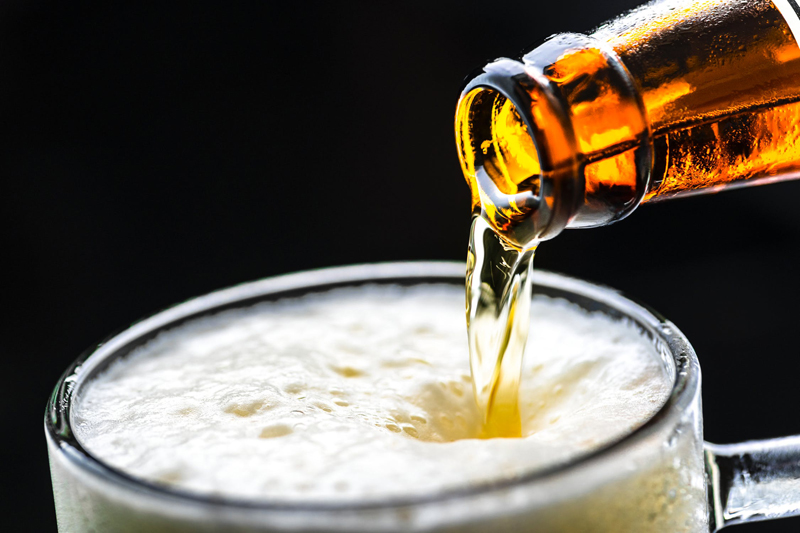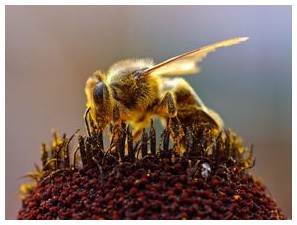 Mother Earth has had enough of Papa Winter this year, with his white-out conditions and harsh attitude. As she sweeps his last memory under the carpet, she slinks into her sexiest threads, ready and waiting for spring's Green Prince. It's all about the birds and the bees. Actually, when you think about it, no one was ever clear about what that birds and bees phrase meant. "What came first, the chicken or the egg?" fills countless hours of discussion among intelligent – or not-so-intelligent – human beings.

As far as bees are concerned, few people could describe the mating rituals of the bee kingdom. Fertilization is never done within the hive itself, but out in the open air where hundreds of drones vie for a chance at the queen. When a lucky drone connects, the male literally explodes his abdomen with a force that inverts his organ into the queen, after which he dies. On occasion, the female may even fly through the air with the drone's carcass still attached until full fertilization occurs. A phenomenon of nature! Not quite a sentimental visual of the ideal honeymoon, is it?!

Neither drones nor queens make honey, but they are responsible for propagating the hive. For those of us who love mead, we appreciate the sacrifice. Female worker bees sustain the hive. On each outing, they may visit as many as 1,500 flowers before they return - their honey stomach full of nectar … their legs covered with pollen. Back at the hive, they convert the nectar into far more food than needed for sustenance, setting up ideal conditions for the meadmaker.


Brad Dahlhofer of Ferndale, Michigan began meadmaking in 1998, when he started experimenting with beer, meads, wine and cider as an avid homebrewer, with his friend Paul Zimmerman. Inspired to create a mead for his wedding in 2005, Brad crafted a Vanilla Cinnamon Mead that captured the attention of their wedding guests. Through all the compliments, he joked about his next career as a meadmaker, never dreaming that a few years later he really would take that leap of faith.

In 2006, Brad's wife Kerri had become one of the many statistics who fell prey to the restructuring monster that devoured her job. Consoling her bruised ego, she sat sipping a glass of Brad's Vanilla Cinnamon Mead. As the spices rolled across her tongue, her vision of the future became clear. They could sell this! By August 2008, Kerri and Brad, with the assistance of Paul Zimmerman, opened their doors as B. Nektar Meadery with a portfolio of premium meads, limited releases, and a Ken Schramm Signature Series.

Their dedication to creating the finest, most distinctive meads in the country is apparent the moment the tasty nectars roll across your palate. With untraditional products that include such flavors as Raspberry Chipotle, Bourbon Barrel and Heart of Darkness Meads, I asked if Brad and Kerri might be called the Extreme Brewers of Mead. Says Brad, "I want to be the Dogfish Head of mead, not the Budweiser … making really good meads that will be in really good places that carry the best beer."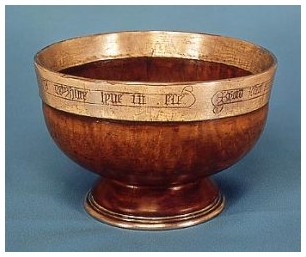 Presented with the opportunity to taste a few B. Nektar Meads at the Atlantic City Beer Festival, I happily seized the occasion. Wildflower Mead seduces the tongue with gentle florals and a light sweetness, touched by a vanilla earthiness that develops from aging on American oak. Vanilla Cinnamon Mead appears golden and honeyish, with assertive vanilla and the exotic presence of spice from the Far East. Orange Blossom Mead, also aged on American oak, settles with a dry character, dusted with fresh floral and citrus aromatics.

Perhaps the most mind-captivating is the Bourbon Barrel Mead, drenched with complexity. The strong, spicy, dark character of Buckwheat honey marrys the softer, citrusy florals of Orange Blossom honey to produce a mead filled with characterful flavors. This blend is then mellowed in "wet" 12-year-old Elijah Craig Bourbon barrels that contain about a gallon of residual bourbon, producing a distinctive sipping mead suitable for an evening soiree or after-dinner digestif.

Even more titillating is the Ken Schramm Signature Series of Ultra-Premium Meads. Ken Schramm, author of The Compleat Meadmaker, collaborated with the Dahlhofers to produce a line of meads fit to be signed and numbered. Heart of Darkness uses the freshest hand-picked fruit from the Schramm property – morello cherries, black currants, and red raspberries, gently stroked with shade and sun. Ginger Mead, deluged with one pound of fresh ginger per gallon of finished mead, echoes the exotic climate of Asia, as it merges with the delicacy of Orange Blossom honey.

Xtra Limited Releases are on the horizon. Each month in 2010, a new release of extreme meads will be launched by B. Nektar Meadery. Seek out the unusual blends of Chocolate Raspberry Mead, Cactus Pear Melomel, Chai Tea Mead, Dry Tupelo, and Cherry Riesling Pyment. As you find each, fill your mazer to the brim and drink the ambrosia of the gods.

As of April 2010, B. Nektar Meads are available in Michigan, Maine, Massachusetts, North Carolina, New Jersey, Maryland, and Washington DC.

Cheers!

Photos are (from top): Bee collecting pollen (Photo credit - courtesy of: Copyright holder Jon Sullivan of pdphoto.org ); Sales Associate Mike Dahlhofer with B. Nektar Meadery Owners Brad Dahlhofer, and Kerri Dahlhofer; Mazer, the traditional drinking vessel for mead, courtesy of Wikipedia Commons
You Should Also Read:
Happy Hour Bees , Mythology and Mead
Politically Incorrect Beer Titles - Beer Fox Guide
Wicked Women - Classic Beer Series from Brewsters Brewing


Related Articles
Editor's Picks Articles
Top Ten Articles
Previous Features
Site Map





Content copyright © 2018 by Carolyn Smagalski. All rights reserved.
This content was written by Carolyn Smagalski. If you wish to use this content in any manner, you need written permission. Contact Carolyn Smagalski for details.