Giving Thanks for the Life You Have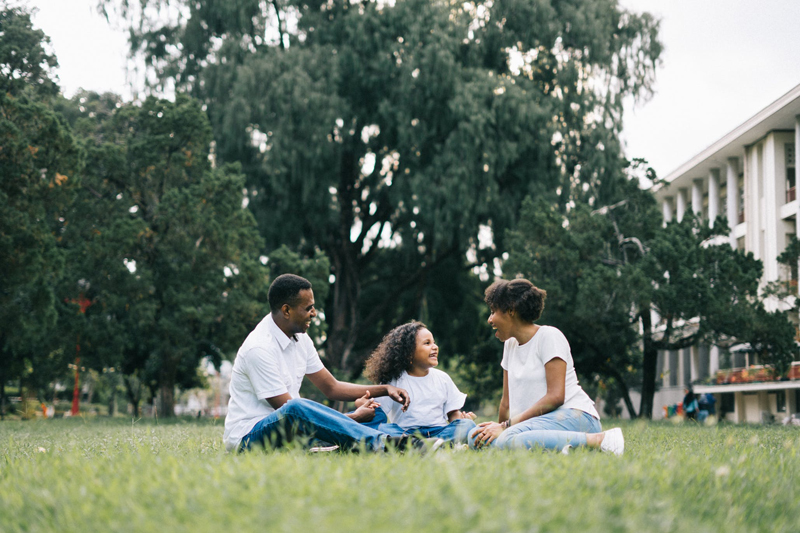 When was the last time you gave God praise just for being alive? The fact that He woke you up another day in the land of the living? Sure, there are some that wish not to wake up because of all that they are facing. There are those that believe that life would be better off without them. That their life is not worth much. What a lie from the enemy! Maybe you are one that takes for granted that you will have a tomorrow, or that your family and friends will, as well. We spend so much time complaining, being angry, and unforgiving, that we do not see the gift that God has granted us. Life is a precious gift. And tomorrow is not promised to anyone. So how we treat this gift, can very well determine our tomorrow.

Some of us have been taking for granted the time that God has granted us, and filling it with feelings of self-loathing, bitterness, anger, and un-forgiveness. All of which, shortens our lives, and takes away from the joy of living. It also blinds us to answers that God has for us.

God does not want us living with regrets. Regrets hinder us from achieving our goals, and coming into the fullness of what God has ordained for us. There are so many things that we are facing in the world today: the economy, unemployment, housing crisis, diseases, loss of businesses. So much has occurred, it has taken our focus, and hindered us from seeing the blessings of God. Our minds are addled with the things of the world, and our hearts are burden with self abasing thoughts, and grudges against those we say we love. In order to receive what God has said is rightfully ours: peace, joy, love, happiness, abundant living in Him; we have to be in a position to recognize when we are veering off the righteous path, and sliding on the slippery slope that the enemy often pushes us toward.

We are living in such a time where the world is dictating gloom and doom, but God is speaking life and abundance. How can there be abundance when so much is going wrong? God says that the abundance is in Him. When we place our focus on, and our trust in the Creator, whether than the creation, we will begin to see through the eyes of God what way we should walk in. How do we do this? By spending time with the Father, and allowing Him to transform our thinking and behavior.

We must begin to see ourselves as worthy of God's goodness and mercy. We may have failed a million times. We may have fallen numerous times. But God tells us to get back up. Nothing is over until God says it is over. God has given to all of us a measure of faith, and He expects us to use it.

Your self worth is not incumbent upon you being a success in this world. Your self worth is incumbent upon you being the kind of person that God has called you to be. It is not, and should not be based upon material things. Material things are temporal. They pass away. But the things that should hold the most value, are those things that make up your character. Your self worth should be based upon your character, your ability to love and receive love, your integrity, honesty, the kindness of your heart. Your ability to forgive others. Often times, if you look at a person's family, you will see what was a priority. I don't want to pass down just an inheritance to my children. I want to pass down a legacy. A legacy may not come with a bunch of dollar signs. But it can come with much love and integrity, and the answers to how to gain wealth. Not just in finances, but wealth in every area of life.

Allow forgiveness to be in your hearts. Yes, sometimes it is very hard. But I'd rather forgive and walk away, than not to forgive and not be forgiven of my sins. We hold onto grudges, when we should daily be releasing them into the hands of God. Life is too short, and I am not willing to miss Heaven because I refuse to let go of the hurt and bitterness that someone may have caused in my life. With un-forgiveness comes a heavy weight. We don't realize it, but we carry it around with us wherever we go. We carry it into other relationships, and it becomes a noose around our necks. God wants us to be free in every area of life. Even when it comes to forgiving ourselves. We have all made mistakes, but we cannot allow ourselves to wallow in self-pity, or allow anyone else to place us there.

Life is action, it is constantly moving from one place to another. One moment to the next. Only memories stay in the past. And if we allow them to, memories will bind us, and lock us to a past of hurt, anger, and un-forgiveness. Whereas, God says that the past is behind us, and He has freed us, and has given us an abundant life to take hold of. But it is dependent upon us moving...toward Him, His purpose, and His will for our lives.

Live life to a fullest. Treasure the gift that God has blessed you with.
You Should Also Read:
You Are Worthy
Getting to Know God


Related Articles
Editor's Picks Articles
Top Ten Articles
Previous Features
Site Map





Content copyright © 2023 by Ruthe McDonald. All rights reserved.
This content was written by Ruthe McDonald. If you wish to use this content in any manner, you need written permission. Contact Ruthe McDonald for details.