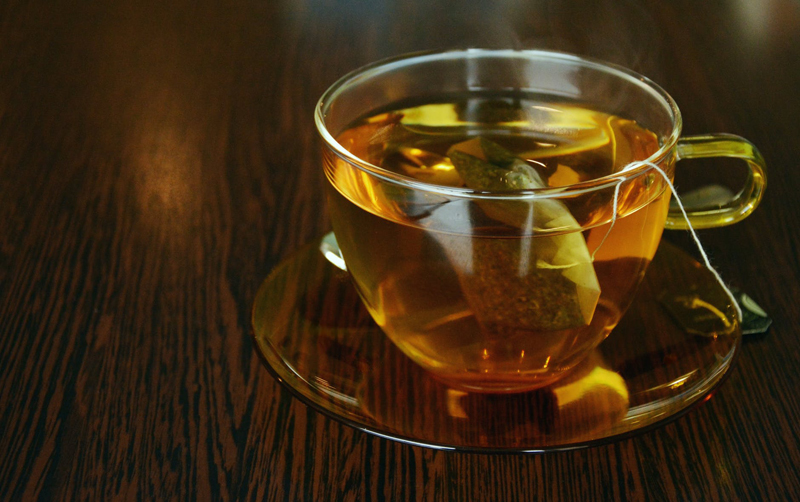 Eco-Tea

Tea still ranks as second only to water in consumption in the world. That is mind-blowing to think how many actual cups of tea are drank per day!

The popularity of tea has grown exponentially in the United States; of late tea consumers are seeking out specifics when making purchases of tea. What tea drinkers can do that drinkers of other beverages cannot do is to consume only eco-friendly tea.

Tea and the tea industry are considered the forerunners in this aspect of thinking. Tea is a social event in many circles so it is easy to see that being socially-responsible just comes with the territory.

So here are a few "buzz-words" you may often hear connected with tea:
Organic, Fair-trade, eco-friendly, "green" sustainable, kosher, natural, pure, and green business certified, just to name a few! It is no wonder that consumers are confused!

In an effort to sort them out for easier understanding here are some simple definitions to help guide you through the process of choosing an eco-tea product. I will start with perhaps the most over-used words in all of industry: organic.

Organic tea varieties that are grown without use of chemical pesticides or chemical fertilizers are considered organic. Organic teas also have soil requirements. The organic tea farmer or plantation has a layer of "natural compost" and a layer of natural mulching. True organic tea farmers produce a superior quality of tea, and most tea plants have been growing in some cases 100 years!

The overseeing or governing agencies responsible for the organic trade carry strict and harsh guidelines, rules, and regulations, as well as inspection. A tea farmer or plantation has been operating organically for three years before being certified. They are: The International Federation of Organic Agriculture (IFOAM) and United Stated Department of Agriculture (USDA).

Next, most likely heard are Fair-Trade teas. This means that there is an arrangement or financial agreement between the tea farmer, the tea seller, and the consumer. This is agreement is based on exchange of goods with equity. Certified Fair-Trade teas are accountable on all levels. Partnership ensures not only opportunity to sell; it provides workers with safety and human rights, protection for the tea farmers' culture, and the environment. There are approximately four international fair-trade networks. They are: Fair-Trade Labeling Organization International, World Fair-Trade, Network of European World Shops, and the European Fair-Trade Association.

Typically, Fair-Trade farmers are often already certified as organic and/or will be sustainable as well. With that and not to further confuse you, there is yet another smaller but commonly known group called the Alternative Trading Organization (ATO) and the European Fair-Trade Association (EFTA). They have equal partnerships and respect and seek out the marginal tea farmer and bring their viability to fruition. And these two are aligned with the Fair-Trade Organization.

A few words on sustainable teas: Often two groups come to mind simultaneously:
The Rain-Forest Alliance and the Sustainable Agriculture Network (SAN). These groups answer the call for global, social, and eco-environmental tea farmer. These groups also do a certification.

A Kosher tea is a certification by Kosher Supervision of America. Tea is produced and packaged under strict supervision that a rabbi certifies tea according to the Jewish Laws & traditions. These products are considered pure and do not come into contact with any non-kosher item along the tea processing and packaging process. This group also has a certification stamp.

So overall a tea can be pure and natural, organic, sustainable, fair-trade, and kosher product all served at a green certified business! But it is up to you to be a savvy consumer and seek out the certification stamps. This will ensure you that the purchase you will make will suit your lifestyle and your needs. Please stop by the forum with questions regarding these organizations or tea in general.

You Should Also Read:
Fair-Trade Teas


Related Articles
Editor's Picks Articles
Top Ten Articles
Previous Features
Site Map





Content copyright © 2022 by Mary Caliendo. All rights reserved.
This content was written by Mary Caliendo. If you wish to use this content in any manner, you need written permission. Contact Mary Caliendo for details.