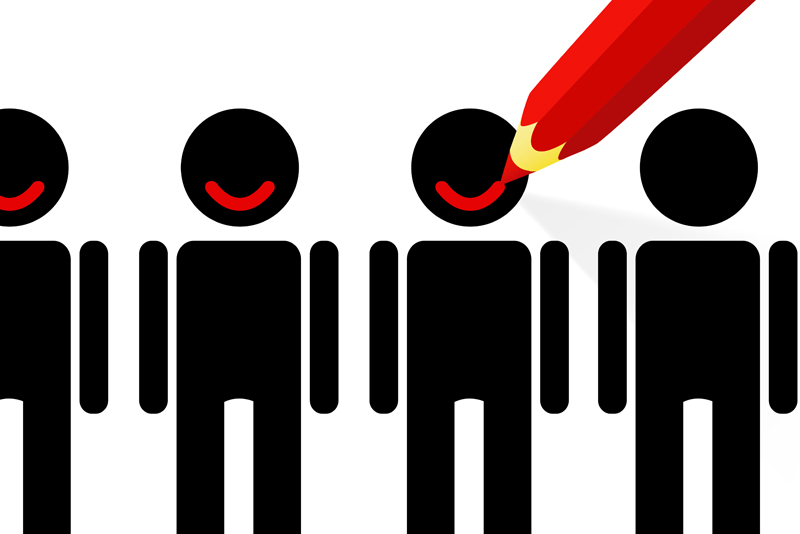 One of the things we learn in recovery is that if we listen we will hear exactly what we need to hear. Sometimes that is a feel good, rewarding feeling and other times, we might not be too sure exactly what it all means. It can be uncomfortable but we can't ignore the fact that we are supposed to hear and learn something. This happens when we go to meetings and two to three meetings consecutively are centered on the same Step or the same topic. Since most of us do not believe in coincidences, we believe that there is a message we need to hear.

Lately, I have been running into two words: fear and courage. I have been thinking about what is going on in my life right now and although I do not see why these should keep popping up now, I cannot underestimate that there is a reason.

Any one of us who has done an honest, thorough Fourth Step even once has probably realized that fear was a major force in our lives. I can only speak for myself but until I heard the definition of "fear" and worked the Fourth Step, I didn't realize that my entire life was based on not getting what I wanted, losing what I had, and looking bad (the definition of fear). I understand fear although I may not be able to conquer it all of the time. When I hear phrases like "courage is the absence of fear" and "courage is fear that has said its prayers" I appreciate and enjoy hearing these but I believe I have courage when necessary. It is the everyday fears that bog me down.

I would like to live my days as "fearless". Most people don't consider walking into a room of strangers courageous. I don't either but I sure as heck would like to do something that simple without any fear. Sometimes fear means not being able to set the proper boundaries so that I don't say what I should or do what I should. It keeps me in a comfort zone but the reality is that I might want to appear to think different or do something different that would bring attention to me. The bottom line is that in the long run, I'm not comfortable because I have understood why I behave as I sometimes do….yes, in fear.

The funny thing about the kind of fear I sometimes feel is that it is truly personal. Not one other living soul would know or even have a clue that how I appear on the outside (confident, strong) is not what is happening on the inside (fearful, weak). My own husband had a difficult time understanding how the fear factor dominated my life. He never saw it. I wasn't really a great actress when I was drinking because drink made me who I was. Today is a bit different. There are times when I have to "act as if" because little things make me feel fearful. And they are very little things! An example I can give you is that a while ago I didn't want to pick up the phone to make an airline reservation. Why? Because I had a special coupon and I was afraid that they would give me a hard time and then I would have to argue. I anticipated calling for a couple of days. When I did finally make the call, there was absolutely no problems or issues at all. I felt relieved and yet wondered why on earth I had made this so difficult. Fear of not getting what I wanted. Simple.

I don't want to give you the impression that I wait in fear every day. I don't. Working the Steps, going to meetings, and working/talking to others, has made a huge difference in how I look at life in every way. Eliminating fear has been truly a one day at a time process. I do not think I lack courage. Each time I say the "Serenity Prayer' (and believe me, I say it plenty) I understand courage. Truth be told, the only thing I am truly in fear of is the loneliness and isolation that alcoholism brings if I were to relapse. That's not exactly in my thoughts, though, and I know I have the tools to keep my disease from taking over my life. I wouldn't expect that I am going to get over all of my petty, little, weird fears in a short period of time. I may not rid myself of all of them ever. What I do know is that if I have strong spiritual connection to my Higher Power and continue to do all of the right things, progress and peace will be mine.

Do I now understand why the words courage and fear keep coming up? Maybe it is nothing more than giving me a topic for this week's article. On the other hand, maybe there is a deeper message for me and I can only hope that more will be revealed.

Namaste'. May you walk your journey in peace and harmony.

I'm going to put a note out again for all of you already on Facebook to "like" the Grateful Recovery page. It is not a social friend page and there is nothing about me, Kathy L, on the site. You don't have to comment on anything if you don't want to but you can read what others have written and, perhaps, be inspired. If you cannot get the page (unlike personal pages this one has been difficult), email me at gratefulrecovery@gmail.com. The link is below.

http://www.facebook.com/pages/Grateful-Recovery/123068344416657



Related Articles
Editor's Picks Articles
Top Ten Articles
Previous Features
Site Map





Content copyright © 2018 by Kathy L.. All rights reserved.
This content was written by Kathy L.. If you wish to use this content in any manner, you need written permission. Contact Kathy L. for details.