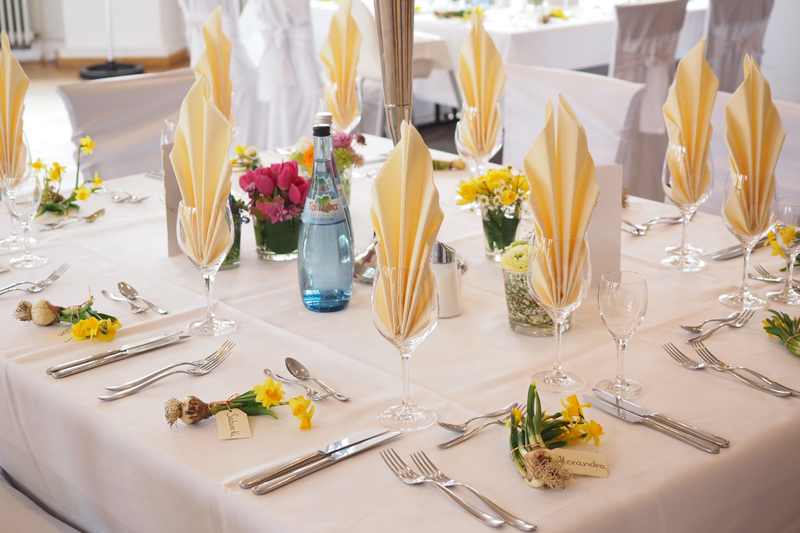 When throwing a party, you want to be considerate to those who you invite. If you can't do this, perhaps you shouldn't play the role of host.

As the Holidays arrive many of my readers ask about throwing parties and attending parties. What to wear? What to bring? What to serve? How to greet? Small talk? Big talk? Many of the articles in my archives cover these. Throughout November and December I will be adding more to the list. This time, however, armed with my Lisa Plancich, Style and Etiquette writer Santa Hat, I want to give you a list of what NOT to do as a host.

So read up on what not to do. It will make for some good laughs.

You are having a party and you want to act nonchalant about it. After all, it's just a party in your home and you have no real reason to be happy or excited about your friends and colleagues who will be arriving soon. Further, because you are sure that your guests are dying to attend, you will need to put on airs and act like it's no big deal that they have taken the time out of their busy schedule to arrive. You are most likely so convinced that they wanted to attend so badly that they reorganized their entire schedule just so they could be graced by your presence.

First things first: whether or not you are the reason for being honored, be sure to give yourself a wine glass and everyone else a plastic cup to drink from. If you are drinking from a wine glass and giving plastic cups to the rest of your attendees, you don't want it to say "Happy Birthday" or "Congratulations" on it. And you don't want it to be a gift from someone else. You need to purchase a gift for yourself for your own party. It's most likely made of crystal and will allow the wine you drink to taste good – unlike the wine your guests will be drinking from their plastic cups.

Since we have established that you are, indeed, The Rotten Host, don't greet anyone as they arrive. You wouldn't want to act like you are happy they are there. You are, after all, a rotten host. So look at those coming through your door and then be sure to look away.

After you fail to say "hello" or even acknowledge their presence, be sure to not offer your guests anything to drink. Even better, don't direct them as to where they can get it themselves.

If you are drinking something, be sure to pour out the last of the bottle into your glass (preferably in front of your guests) and make sure your guests have to find, open and pour their own.

When you bring out the food, be sure to serve it in the plastic trays you purchased them in. Next tell your guests that it was enough work shopping for the party. You certainly do not want to get stuck doing any dishes afterward. If you did actually cook, bake or bbq something make sure to lament about how hard it was and the lengths you went to do it.

Find one person to talk to. Ideally you want to give all your attention to the one who makes the most money or is the most influential. That lets 99% of your guests know that you are a total suck-up.

As people leave don't thank them for coming and don't acknowledge the gift they may have brought or the help they may have given. If there is a ton of food left over don't offer to send any home with anyone. But be sure to exclaim how you don't know how you are going to eat it all by yourself.

Finally, as your party wraps up, sit down on a comfortable chair with your wine glass full of the expensive wine you set aside for yourself. Sip on it and casually wave your hand with a flick in your wrist, looking like you are dismissing them rather than saying good bye.

Now congratulate yourself on being a rotten host. No one had fun. No one enjoyed themselves. Everyone has made a mental note that they will have an excuse to not attend anything else you might invite them to in the future. Smile and give a heavy sigh. You have succeeded in ostracizing most of your guests, made all of them feel uncomfortable at one time or another and now all of them are outside gathering and discussing where they should all go to have fun and shrug off the terrible time they had at your party.
; ; ;

You Should Also Read:
Wine Tasting at a Winery
Hostess Gifts
Cocktail Party


Related Articles
Editor's Picks Articles
Top Ten Articles
Previous Features
Site Map





Content copyright © 2023 by Lisa Plancich. All rights reserved.
This content was written by Lisa Plancich. If you wish to use this content in any manner, you need written permission. Contact Lisa Plancich for details.