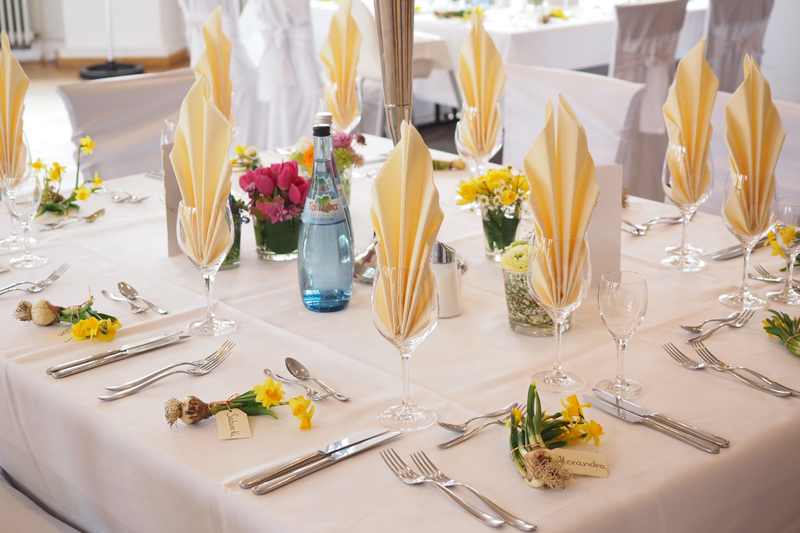 When a friend or close acquaintance invites you to a Holiday party – whether it's in their home or at a venue – you as a guest have more expected of you that just showing up. First and foremost, RSVP. Let your friend, neighbor, relative know that you are (or are not) planning to arrive. When you contact them – via email or phone or mailbox, convey to them your enthusiasm for attending, thank them for including you in the guest list and ask what you can do to help. They are, after all, your acquaintance of some sort. You would be flattered if you were throwing the party and they asked you his, why wouldn't you do the same.

You will want to make sure to dress appropriately. This is a Christmas cocktail party, not a formal sit down dinner at a swanky hotel. If it is, you should be reading a different article. Appropriate dress for a cocktail party is something fun, during the Holidays it would be something festive. For women a dress or silky slacks and top paired with a nice pair of shoes is great. Men can wear a nice pair of pants and button down or sweater. You can don a jacket if you like.

Be sure and remember to bring something. It's perfectly acceptable to bring more than one something. When you RSVP you can ask if you can bring a side-dish (if it wasn't specified in the invite). You can inquire if they would prefer something sweet or savory. Bring a bottle of wine too, if you can. A hostess gift of a season-appropriate candle or cute kitchen towel wrapped around the bottle of wine would be a welcome gift.

You are going to want to plan to visit and talk. This may be a laughable suggestion to many but there are those who will attend a party (usually as someone's date) and not have any intention of carrying on a single conversation the entire evening. You may ask yourself why you are coming (and being dragged is not a good excuse) if you don't plan to engage in a little talking. This doesn't have to be a huge task. All you need to do is ask a few key questions like "how are you?" "Did you start your Christmas shopping yet?" "How are your kids?" "How are they (the kids) doing in school?" If you make the decision to be genuinely interested in people it's not hard to talk to them. If you don't want to be interested then you will sadly never be one who's considered interesting either.

Be sure to smile and avoid your cell phone. Unless it's your kids needing something, you shouldn't be fiddling with it in any way. Engage in conversation but don't monopolize anyone's time in particular – especially the host(ess). They want to talk to everyone. You need to allow them to do this. Call people by their first names – it's the sweetest word in the world to them.

Speaking of hosts, don't ask them to do things for you. If you are sitting on a couch, don't ask the host if they have pop or something with caffeine. You are an able-bodied person who can do that type of investigating on you own. If your host is kind enough to actually get you that drink and deliver it to you. Don't make yourself more annoying by asking for ice. Again, go get some yourself.

When attending a party of any kind. Happiness is the by-product of being enjoyable. If you smile and are considerate, everyone at the party is more likely to be happy and have a good time – including you.
;;



You Should Also Read:
Business Cocktail Party
Planning a Party
Tea Partying


Related Articles
Editor's Picks Articles
Top Ten Articles
Previous Features
Site Map





Content copyright © 2023 by Lisa Plancich. All rights reserved.
This content was written by Lisa Plancich. If you wish to use this content in any manner, you need written permission. Contact Lisa Plancich for details.