Searching For The Perfect RPG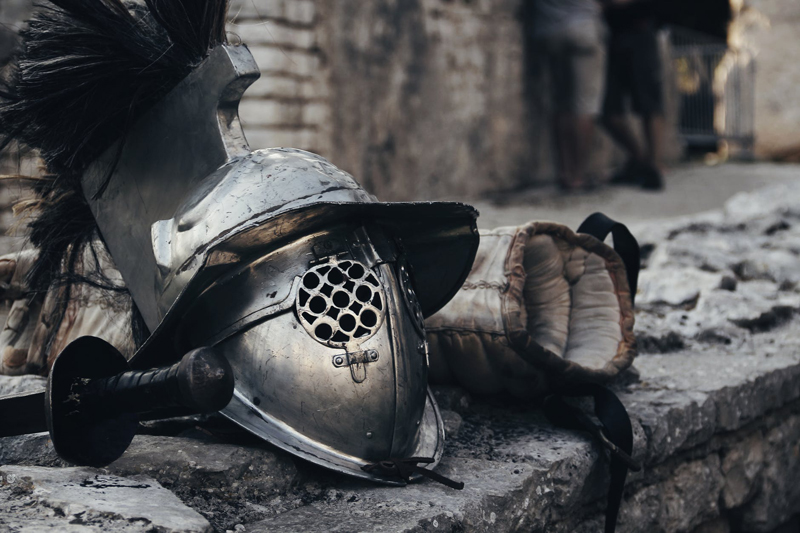 By their very nature, role-playing games are simulations of reality. Sometimes that 'reality' includes sorcery and active deities. At other times it's a war-game with real-world weapons and military tactics. Especially with so much variety out there, how do you find the perfect simulation? Understanding what systems emulate, the trade-off between immersion and streamlining and another trade-off between realism and fantasy will show that subjectivity plays a huge role in finding your perfect system.

We naturally chase what we're interested in and avoid things we're not. Anyone who shares common interests with us we'll like, inevitably - even on some level. Game systems are a lot like that. If I'm a biology science nerd and encounter a game which taps into my topic of interest then it will naturally be more 'perfect' in my eyes. This is what the system itself is designed to emulate. Someone I know of enjoys Ars Magica because they can get into deep and philosophical discussions with their players. Other people I know enjoy World of Darkness because they can generate fantasy characters who approach the "unbeatable behemoth" mark. Reversing the games for these players would lower their opinions - maybe the WOD player doesn't want to analyze what something is at it's core and maybe the AM enthusiast isn't too keen on defeating systems via their own rules.

Each game will have it's own trade-offs between what they emulate and what they don't emulate. I've played many games where neither the GM nor the players really cared when or what everyone ate. It's boring for some people to discuss vittles or how they cook. These differences in taste will add another splinter to gamers seeking the perfect simulation experience from gaming systems. Just because my current players don't want a game full of logistics doesn't mean that's a poor game - it just means it's not for them.

Branching into that idea a bit more we come to find that it connects with the opportunity cost between realism and fantasy. A lot of people prefer games where the fantasy level is high, such as magical airships and powerful wizard warlords ruling grand territories. Lots of other people like games that keep fantasy to a minimum so that they can get more into technology or what's real. This trade-off as at the heart of why we have such a massive quantity of role-playing game systems. Turning the metaphorical dial to high fantasy brings us into the Faerun setting for Dungeons and Dragons where magic continually shapes the world and the deities are more active than ancient Rome or Greece. Dialing the other direction pushes us toward Warhammer where even heroic characters prove to be mortal more often than the standard D&D game.

Throughout each of these decisions you refine, for yourself, what the perfect RPG looks like. I wish I could grant a more definitive answer but the truth is that your tastes aren't my tastes, nor do we share everyone else's tastes. Keep learning new systems and keep learning about your own tastes, eventually you'll find what fits you. There's a saying in the RPG community - the only perfect RPG is the one you create yourself. If you're picky enough maybe you could share something entirely new with the rest of us. Happy searching!


Related Articles
Editor's Picks Articles
Top Ten Articles
Previous Features
Site Map



Follow @rpgbellaonline
Tweet





Content copyright © 2023 by Leif Sutter. All rights reserved.
This content was written by Leif Sutter. If you wish to use this content in any manner, you need written permission. Contact Leif Sutter for details.