A Visit to Salvation Mountain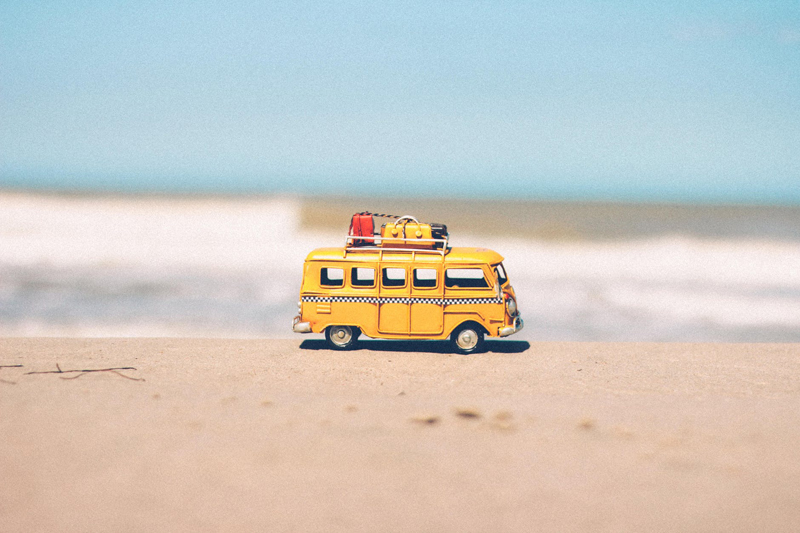 If you're an RVer, then you've probably heard about or visited Slab City. To the naked eye, and probably to many fully-clothed eyes as well, Slab City could be considered an eyesore. It's located at the site of an old WWII marine training base just outside of Niland, California. It's a place where RVers (and squatters) can park for free, so it's a popular winter snowbird destination. There's really not much there besides lots of open desert space, a few buildings, and plenty of RVs and trailers scattered throughout the landscape. To many, it wouldn't seem an ideal place to settle down. However, that's just what Leonard Knight, the creator of Salvation Mountain, did over 25 years ago.
Leonard Knight is a humble man on a crusade to spread a simple yet powerful message: "God is Love." And he's used hay, adobe, thousands of gallons of paint, and his imagination to help him do it. He has spent more than two decades creating his outdoor art shrine and it's become a place one has to visit to truly appreciate.
The Tour
My husband and I visited Salvation Mountain with curious minds and a blank memory stick in the camera, ready to take pictures of yet another roadside spectacle. However, what we went there seeking was different than what we left with. When we arrived, Leonard was talking to a school bus full of children. When the bus left, we received his full attention. He greeted us with a large smile and asked if we would like to go on a tour. Of course, we happily accepted the offer. "Every day I get excited about things going good," said Leonard, "and spreading the word is what I'm after." Hunching slightly forward as he walked, he brought us to the first building. "About eight years ago the farmers gave me seventy or eighty bales of hay more or less, and I made this igloo/hogan out of old straw and old bales of hay and old adobe," he said. "There's been thousands of people taking pictures of this little hogan deal." We joined the ranks of those people and snapped happily away.
After the hogan, Leonard led us around more of his exhibits. We visited the hot air balloon tree, the car tire museum, and several other areas of interest. Leonard made sure to point things out as we passed them. "I made that tree with tractor tires from the desert." Along the way, we also passed piles of paint cans that were strewn all over the place.
Leonard finished the tour at Salvation Mountain. It was an amazing piece of artwork, complete with painted waterfalls and trees, green grass, and a yellow path with pretty red, purple and blue flowers dotting the way. The mountain also had "God is Love" and other quotes painted on it as well. "That's what I'm doing this whole thing for," Leonard beamed. "To tell people that God loves us. God loves us all."
He's Famous!
From most people's standards, Leonard lives pretty primitively. But even though he lives out in the middle of nowhere, his crusade is working. This guy is internationally-known and has been featured on many television shows and in a multitude of publications. He's even been featured in the film Into the Wild. Just Google his name or Salvation Mountain and you'll find references to the man and his mountain all over the internet, including many YouTube films featuring the pair.
After our visit with Leonard, we left feeling refreshed because of a simple man spreading, quite simply, love. So, if you're ever in the Niland area, you should make Salvation Mountain a stop. Leonard's enthusiasm and genuine positive nature are welcome additions to any RV trip.


Related Articles
Editor's Picks Articles
Top Ten Articles
Previous Features
Site Map





Content copyright © 2022 by Erin Floresca. All rights reserved.
This content was written by Erin Floresca. If you wish to use this content in any manner, you need written permission. Contact Erin Lehn for details.