How To Become the Most Perfect You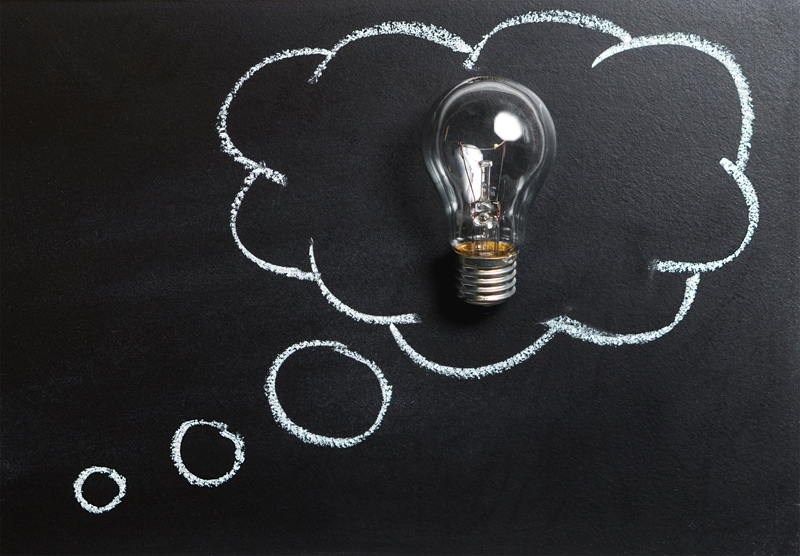 There has always been a group of people to hunt and tear down. They have been African, Jewish, Latino, Asian, Middle Eastern, obese, awkward, handicap, witches, women, Democrats, Republicans, gays, lesbians, Muslims, Pagans, and more; far more. Yes, I see them/us as one in the same.

If we do not stop falling for the game of being a part of the in-crowd, avoiding the wrath of the ones they seek to destroy, then there will be many others to come.

No one is better than me. No one is better than you. And we are no better than anyone else. When the witch hunt begins, we must ask ourselves, what if the hunted were me or my loved ones. What would I want to happen? We have to operate from that mindset; to be one in that moment. We have to be compassionate and find our brightest light to assist the balancing of life. We have the ability to be that; we just have to want it and to stand strong.

Too often we accept the opportunity to be considered as better than someone else. We recall being picked on and instead of remembering what we needed or wanted in that moment, we decide to take the opportunity to be a member of the latest in-crowd. No one is better than you and you are not better than anyone. This has always been true.

Over and over I meet adults that are still just teenagers/children inside of adult-sized bodies. We are still trying to get over the wrongs and ills dealt us in our childhood and teenage years. Those days are gone. We cannot have them back and sleeping with the girls that once before did not like us, building muscles to cover up our inadequate appearances and style during our high school days, shunning the cheerleader/moms that once before thought they were better than us, or punishing the big kids that once before treated us unfairly will not undo our pasts. Those children are no longer there to be retaliated against. Once we accept a new truth and understand that the shunning process is ineffective, we will be able to brighten the world.

"Their violence was petty and ignorant, but ultimately it was true to who they were. The real violence, the violence that (I realize) is unforgivable, is the violence that we do to ourselves when we are too afraid to be who we really are."
-Nomi, character of Sense8

When we heal, when we allow ourselves to let go of the injustice we feel was done unto us, we will find peace and compassion within. We do this by accepting ourselves. With that we find unconditional love for self and then for others. We are able to allow our children to hold onto the compassion that is naturally within them. We begin to display and inspire compassion and unconditional love to anyone that seeks that validation, because it is our nature to want to see love unfold everyday.

Do not fall for the notion that we are all barbaric at our roots. Instead, know that we are love and light at our very core. You want to be loved, accepted, and allowed to be uniquely you; just as every other soul wants to be. You are emotional, just as you were designed to be. Your sensitivity allows you to know. You want to embrace each individual just as they (as they are a part of you), are until someone chooses to pick you apart.

Our histories have not been clearly defined. They forget to tell us that the bully or aggressor is not victorious when the result is a world filled with people that are afraid to be free, afraid to express emotion, afraid to love themselves; let alone anyone else. It has always been the notion that any one or group of us is "special" or "better" that has always gotten us into trouble. It is how Hitler strengthened his regime. It is how American slavery gained its power. It is how Rwanda lost its way. It is how terrorists are developed and nurtured. It is how bullies are inspired. It is how riots are fueled. It is how religions have dominated.

You are not better than anyone else; nor are you any more special. And no one is more special than you. Your future, our future, is extremely bright because today we begin to heal. Today we recognize this truth. Today we begin to see the commonality of spirit in everyone we encounter. Today, we accept ourselves. Today, we seek solutions and vow to journey forward on our "Hero's Journey;" because each of us is a hero unto ourselves. Thus, we become a beacon of light to anyone else on their journey. We are not separate. We are not special. We are not better. We are different and the same and we are meant to care for self in order to be caring for one another.

Somehow, I am you, and you are me. Every time I recognize how much I love me, and the miracle of my life, I realize how much I love you. My love for you allows me to put myself in your shoes and to constantly see this world in a better light. My love for you allows me to understand that light and love are far more powerful than any other force or energy on this plane. I love you/me infinitely and I thank you for your every effort to help us be self-actualized. As each of us heals, all of us heal.

This is our super power; our magic. This is what we are capable of. With this power, we transform all of life.

I am no better than you and you are no better than me. You are perfect and whole as you are because all of the world's solutions reside within you; just as I too am perfect and whole. I see you. I recognize you. I love you.

How do you become the most perfect version of YOU? Practice daily. By practicing the effort of dropping all pretenses, accepting and loving YOU, as you are, unconditionally, you become perfect; by simply being you. Meditate on it every single day; until you no longer sabotage your authentic self.


Related Articles
Editor's Picks Articles
Top Ten Articles
Previous Features
Site Map



Follow @inspiredyvonnie
Tweet





Content copyright © 2022 by Yvonnie DuBose. All rights reserved.
This content was written by Yvonnie DuBose. If you wish to use this content in any manner, you need written permission. Contact Yvonnie DuBose for details.