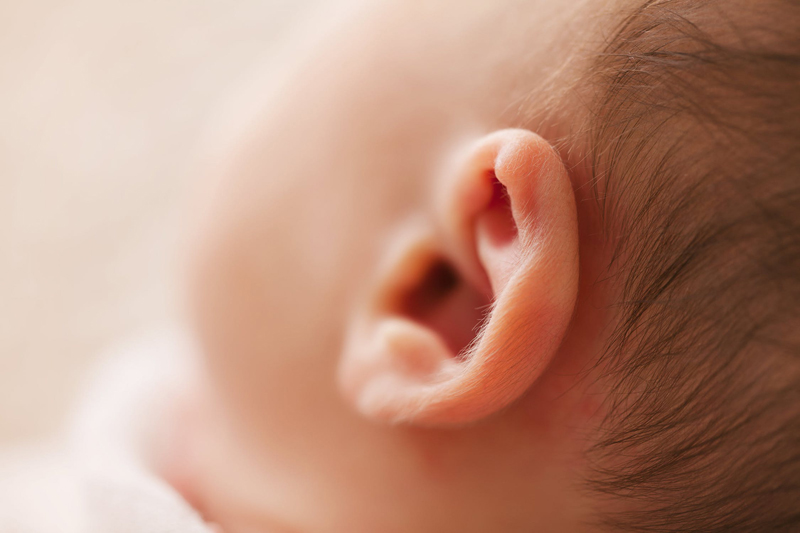 Success can mean so many different things to different people. I wondered what people who have had a Cochlear Implant considered was successful for them. Reporting in their own words is far more moving than if I tried to summarise it. Here's what they said.

"I consider my implant a 75% success, which certainly is superior to 0%. I was deaf for 45 long years from the age of 9 to 55, had no hearing in any ear, never used hearing aids as they didn't help. That means my hearing nerve had had no stimulation all this time so it was practically dead. My brain also had forgotten what sound is. … But, I am still 100% happy with my one implant. It has enabled me to drive for the first time in my life, it has enabled me to hear the sound of the birds chirping in the early morning, the sound of rain falling, the sound of thunder and a whole lot of other sounds. I cannot use the phone which is my only disadvantage at present ... I can now hear some words, understand others with speech about 50% of the time through my implant + lip reading + plain common sense. And I am hoping this can only improve." Sunita

"I think for me, measuring the success of receiving my implants was to be able to hear and understand at an average level again, but to hear better than average was a bonus. I consider my implant to be about 90% success, I can hear now better than I have ever heard in my whole life... Hearing in very noisy places is still a challenge … but I can use the telephone and the mobile and do just about anything" Faye

"I always thought if I could use the phone again, that I would consider cochlear implant a huge success for me. I can use the phone, so it has done everything I wanted of it!! But, like the others, not completely 100%, as I'd still like to watch TV without subtitles... background music still gets in the way!!" Nikki

"16 months since 'switch on' of my first CI (right ear) and just 4 months since 'switch on' of the 2nd, and all is going fabulously....I went into this with NO expectations, and what's happened since is quite overwhelming at times. From 'totally' deaf (2006) to around 85% of success at this stage I could not be happier. Just recently I acquired a NEW mobile phone which was specifically built to assist Hearing Impaired people, and this has now enabled me to talk quite freely and most importantly – hear those at the other end with very few problems. TV is 90% ok (without subtitles) for news and documentaries, but I still use subtitles for 'most' movies, and that is mainly due to the speed at which they talk. Music is still a challenge, but I'm confident of winning in due course. It's only 'early stages' from what I've learnt from other recipients, so I am just going with the flow and enjoying the journey." Bob

"When I first lost my hearing I was told that nothing could be done. Even on the day of my operation (April 2010) I was asked if I still wanted to proceed as it was really doubtful if it would be successful. By my turn on date I had just about convinced myself that it was a failure. To my surprise I could understand speech again. I still try not to have any expectations, that way any improvement, regardless of how big or small, is a success."Jenni

I know of people who are hearing environmental noises for the very first time in their lives – and this is enough for them to consider their implant a success. For another young woman, because she was born deaf and had never heard speech, having her implant allows her to hear sound and thus helps her greatly with lip reading. She considers this a success.

For me, success with my cochlear implant is hearing clear and normal speech without the need for lip reading, enjoying listening to and playing music. My first implant delivered. My second seems a little slower. Yet I can do all of these things with my 2nd implant alone – so I'm not sure why I don't consider it quite the success of my first one. It may simply be that my 2nd implanted ear still has a bit of catching up to do. My hearing is now so very, very close to what I remember as normal that I want the lot – I want to hear perfectly 100% of the time.

There is no doubt success means different things for different people. No matter who I speak to almost every one considers their implant a success and gives them a better quality of life. But without exception we want more – even though the implant frequently has given us better than expected results.

You Should Also Read:
Cochlear Implant pushing the limits
What is a Cochlear Implant
Answering questions about a Cohclear Implant


Related Articles
Editor's Picks Articles
Top Ten Articles
Previous Features
Site Map





Content copyright © 2022 by Felicity Bleckly. All rights reserved.
This content was written by Felicity Bleckly. If you wish to use this content in any manner, you need written permission. Contact Felicity Bleckly for details.