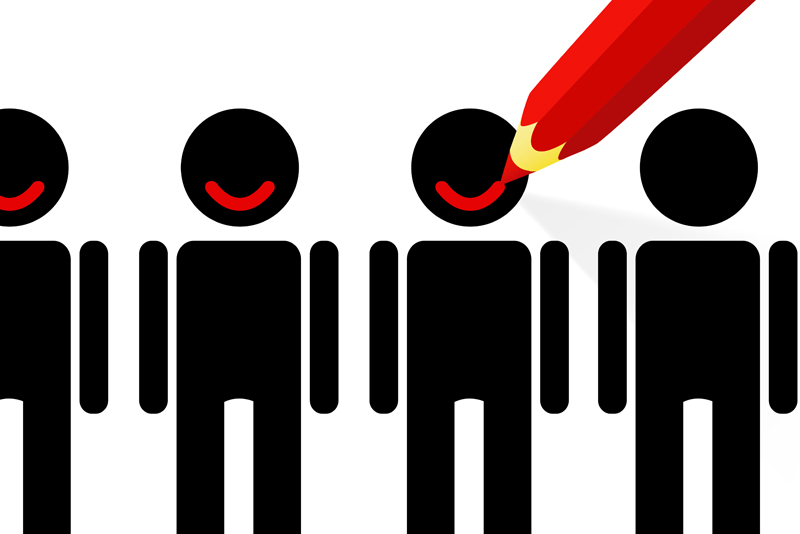 The first Monday of every month the "Keep It Simple, Sisters" (my favorite meeting) read a tradition from the "Twelve Steps and Twelve Traditions" and then discuss. We know that the traditions serve the group and the steps the person but the easiest way to know and understand any of the Principles is to apply them personally.

The Eleventh Tradition, should you not be familiar with it is: "Our public relations policy is based on attraction rather than promotion; we need always maintain personal anonymity at the level of press, radio and films."

This sounds a rather easy tradition to follow because few of us are on the road to be so famous as to have our every word and action recorded and monitored. It is easy to see why any 12 Step Recovery fellowship would be against a person announcing their recovery to masses of people only to relapse over and over again. These people hardly promote 12 Step programs but certainly attract others into thinking these programs don't work. I don't think this is what the writers of the Traditions meant!

Recently I have thought of and faced the anonymity issue. We all do at certain times. When we first feel the fresh air that comes from beginning recovery work we do want to tell everyone. How often we want to share our own good fortune and would have everyone we know working the Steps. After a time we realize that it is our behavior, our actions, our words that inspire others to stay clean. We want what someone else has, not because they told us anything but what we witness.

In the outside world, we make personal decisions about who should or should not know we are in recovery. Personally, if someone didn't know me before recovery I certainly am not going to go into my history today. So how far do we take "personal anonymity"? This is where I might part ways with those who adhere to a strict interpretation of any Tradition. (By the way, I hold dear the idea that we can all agree to disagree on anything).

I have been writing weekly articles as the 12 Step Recovery Editor for BellaOnline for almost four years. I write to be of service. Service gives me the opportunity to help someone in need and keeps me sober at the same time. I do it for no money but I do reap tremendous rewards. So when a reader emailed me and asked me if I thought having my photo on this site was a violation of the Eleventh Tradition I was rather startled. Now permit me to tell you also that she did not say this in judgment. She was asking a question. No one had ever asked me that before. The bottom line is that my editor insisted on a photo. It gave a better connection to readers. Hey, it didn't even have to be me! It is me and 99.9% of you would probably not know me if I sat in front of you. The anonymity is in the name. I identify myself as I am identified in my own recovery groups and you, my readers, are a huge part of my recovery.

Many of you who have been with me for a while know that I will be published in Fall, 2011. As I submitted all 200+ pages of my manuscript, my husband asked me if I was going to be ready for my "coming out"! So many people I know today have no clue I am in recovery. I will still be using Kathy L. as my name but if I want the book to be successful it must be marketed. Will using this name be enough to maintain my personal anonymity? In some cases yes; in some no. I will receive royalties from this book. Does that make me anti-12 Step Recovery?

How many of us purchase book written by addicts in recovery? Most of the books out there were written by addicts. Isn't that what makes them realistic? Does anyone think that the authors write these for free? The reason I bring this up is that I know for a fact is that I had already been told by a few in the fellowship that I was defying the principles of anonymity by writing this book. It is okay that I write this article weekly, but not a book. I also believe that although anonymity is important, there is also a rightful place for addicts to be known for the sake of promoting legislation that will assist the addict population at large and other types of service(s) that are for the greater good.

Most of us, including myself, will not have to think twice about the type of anonymity described in Tradition Eleven. I believe it is our duty to be of service anonymously or not depending on the individual circumstance. I'm sure you understand what I mean; I hope you understand what I mean. Just food for thought: how anonymous are you? How have you chosen to be anonymous? Does your anonymity permit you to help others? Do you use anonymity to isolate from being of service? Again, just a few things to think about!

Namaste'. May you walk your journey in peace and harmony.





Related Articles
Editor's Picks Articles
Top Ten Articles
Previous Features
Site Map





Content copyright © 2018 by Kathy L.. All rights reserved.
This content was written by Kathy L.. If you wish to use this content in any manner, you need written permission. Contact Kathy L. for details.