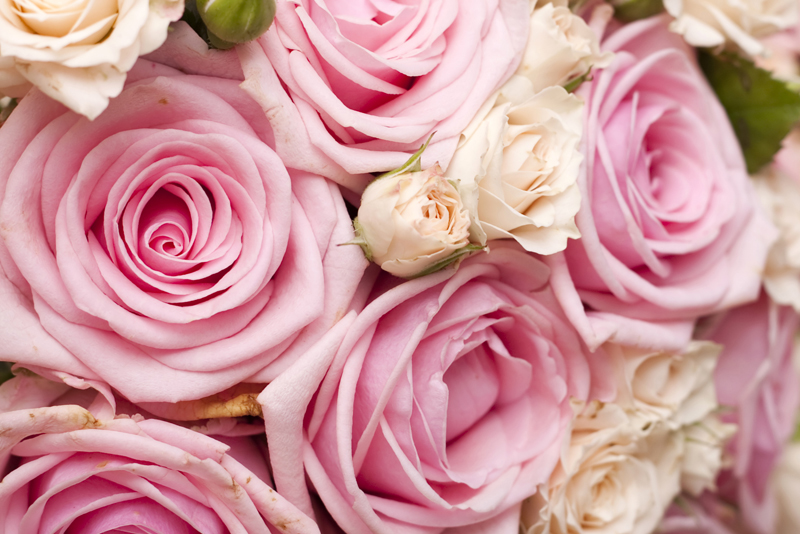 Did you know that emotional recall comes from your sense of smell. You actually use your nose to unlock your past and influence your future. The smell of pound cake baking in the oven reminds you of Sundays with your Grandmother. Not to mention cornbread stuffing for Thanksgiving dinner. How about playing in a field of wildflowers when you visited Aunt Lou in the country?
You remember all of these occurrences because of your emotional recall associated to them that have been transmitted through your nose. The beauty of scent will shape your world and create new memories and associations that will be with you for life. But, what are you remembering when you smell a fragrance? When you're in a garden of flowers, you're actually smelling a combination of all the blooming plants.
Whether it's the pine trees, the juniper trees, the magnolia blossoms or the honeysuckle vines, nature will give your all of it's beauty in one whiff. You will no doubt smell one scent over the other, because your olfactory gland has picked up one aroma over the other by using your nose.
The same thing happens when creating perfumes. The specialist/scientist that goes into a laboratory and brings a perfume blend to market is folioing in the path of nature. They will sample different blends and "the Nose" will let them know whether or not they have a contender in the world of scents. You will be the ultimate judge based on what and how much of it you purchase.
Where should you strategically place perfumes to get your most desired result?
According to Coco Chanel, "A woman should wear a scent wherever she wants to be kissed." Oh my God, what a statement! If you're human and your mind is anything like mine, your thinking of all the places you'd like to have an intimate moment with your significant other.
Let's face it, you didn't buy that bottle of perfume to share with yourself, or did you? Ok, even if you did, when you step out and the wind blows across your scent covered body, so much for just "your" experience with your well chosen scent. Anyone within a nose shot is going to be privy to your scent.
However, when it comes to scent placement, there are certain strategic points on your body that will give you the best results. They are typically known as pulse points. These pulse points are known to generate body heat and intensify the scent of a given fragrance. You'll find them at the base of your throat, inside your wrist, below your earlobes, inside your elbow, at the base of your back, even behind your knees and at your ankles.
Placing perfume on your pulse points doesn't insure that your scent will last longer. It's actually the amount of oil that your body produces that gives scent its longevity. Believe it or not, the cleaner your body internally, the better your scent will smell. In other words, you can't eat garlic and expect your perfume to produce the best results from your skin. Your body chemistry and skin type play an important roll in the expression of your fragrance.
Have fun with your perfume blends and enjoy the beauty of their aroma.
That's it for this week,
Life Never Smelled So Sweet!
Juliette's Website
https://www.nyrajuskincare.com


Related Articles
Editor's Picks Articles
Top Ten Articles
Previous Features
Site Map





Content copyright © 2023 by Juliette Samuel. All rights reserved.
This content was written by Juliette Samuel. If you wish to use this content in any manner, you need written permission. Contact Juliette Samuel for details.