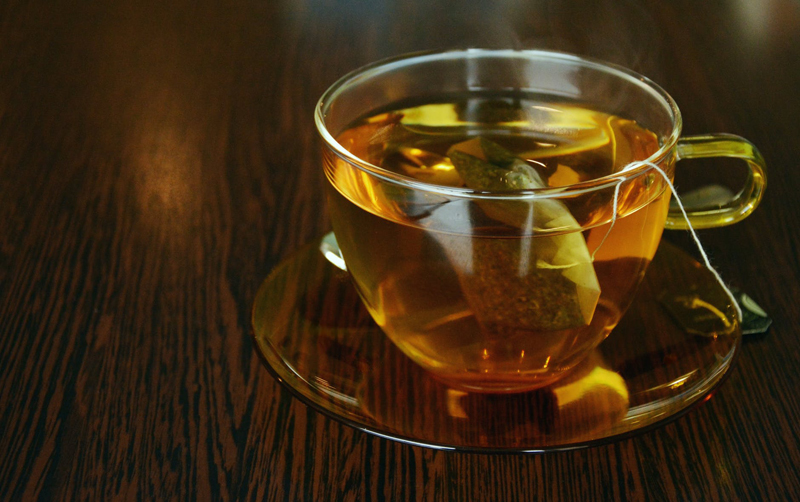 Spirits and Tea

The spirits of Christmas are all but past now, and we prepare for the coming of a new year. While we think and reflect on the goals achieved or not, and whether resolutions are actually something taken seriously or not; there are tea cocktails made with spirit!

As the popularity of tea rises in America, cocktails made with tea are now showing up on restaurant menus, in bars and in pre-made bottles. Many types of liquor have been found to blend well with tea such as: vodkas, rums, and even tequila to name a few. Tea beverages do have an advantage; they can be made to be enjoyed either hot or cold.

For an adult beverage that can be enjoyed for two or for a crowd, here are a couple of recipes one cold, one hot to get the mood started:

Just as a tea blender can create his or her own hot tea to enjoy via their taste preference the same is true for making tea-tails (tea cocktails). You are mostly only going to be hindered by your taste preferences or creativity!

One hint to making a cocktail that is wanted to be drunk as a chilled drink; your tea should be made ahead of time so that it will be cooled in preparation of the recipe. Also by having a full pot made it is on hand for multiple drinks.

Since it is the holiday season one might still enjoy using a "red" tea. Using red herbals can help you get the red color. For example one can brew cranberry, strawberry, or "red bush" rooibus tea for your Christmas Martini.

Christmas Martini

What you will need:

A martini shaker
Measuring cup

About 3 oz. (or 1/3 c) of red tea (pre-make chill in frig. For better taste)
About 2 oz. (or ¼ c) of vodka (your preferred blend)
About 2 0z. (Or ¼ c) of orange juice (if you use a heavily sweetened juice drink your drink will be sweet)
About ¾ oz. of lemon juice (can use fresh if you are ambitious!)

Ice
Festive garnishes: for ex. Small candy canes. Or fresh mints leaves, or use your imagination!

To make your Christmas Tea-tini:

Very simply place ice into the shaker, now add all ingredients
Close shaker, and shake!
Strain this into your martini glasses and then garnish.
Yield: 2 tea-tinis.

Tea & Tequila

Here is what you need:

Your favorite mug (with 12 oz. capacity)
Brew your favorite tea (any kind your choice do not chill this is a hot recipe)
1 ½ oz Tequila (your preferred brand). (Just shy of ¼ c or 1shot glass full)
Lemons (slice thinly to use a garnish)
Sugar (table sugar to sweeten if you prefer about ½ to 1 tsp each mug)

To make your Tequila & Tea:

Simply pour the measured tequila into your mug, and then pour in the hot tea, now the sugar if preferred. Stir. Garnish with lemons or float in tea.
Enjoy! So as you welcome the new coming year do it with a" tea-tini" or a "Tea & Tequila". Now that is the spirit!

*While you enjoy these recipes and continue in on the celebration of the season, please be responsible while you do do it! Please Pre-designate a sober driver!

Thank you and raise your tea cuppa and cheers to you!

You Should Also Read:
Hot Holiday Drinks


Related Articles
Editor's Picks Articles
Top Ten Articles
Previous Features
Site Map





Content copyright © 2021 by Mary Caliendo. All rights reserved.
This content was written by Mary Caliendo. If you wish to use this content in any manner, you need written permission. Contact Mary Caliendo for details.