Soul Food Cookbooks Review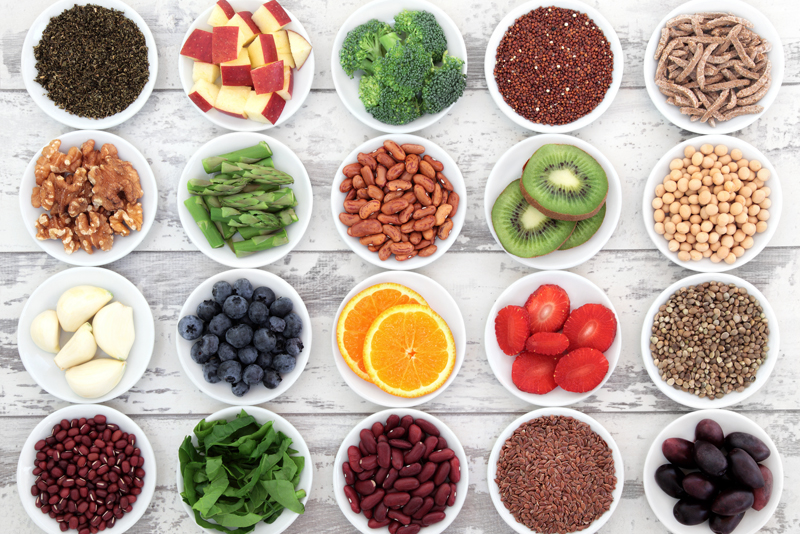 Martin Luther King Day, held on the third Monday of January, is a great day to celebrate not only what this great man did for civil rights, but also to celebrate great "Soul Food" that is a true American food genre in itself. While all soul food is southern, all southern food is not soul food. Soul food came about because the slaves on the early southern plantations were required to serve the best foods to the landowners and had to resort to the leftovers and scraps to feed themselves. Their innovative ideas and uses of these scraps and leftovers equate to what true "Soul Food" is to us today. It is often simple, but always delicious and satisfying. In fact, the Joke was really on the landowners, since the soul food was really the tastiest and best! My favorite soul food cookbooks, worth adding to any good cookbook collection, are as follows:
For those who want to learn all about soul food, the oldest known cookbook published in America is
What Mrs. Fisher Knows About Old Southern Cooking
. It was written by a former slave, Mrs. Abby Fisher, who lived in Mobile Alabama. That cookbook, first published in 1881, is an excellent source with good recipes (although sometimes a little difficult to follow since the proportions aren't exact), and should be in every serious cookbook collector's library. It can be ordered from Amazon
What Mrs. Fisher Knows About So. Cooking (Cooking in America)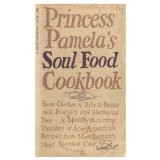 My favorite soul food cookbook is, hands down,
Princess Pamela's Soul Food cookbook
, which, unfortunately, has been long out of print. It is sometimes available on Amazon (
Princess Pamela's Soul Food Cookbook
) and can sometimes even be found on eBay. Since it is worth having, it's a good idea to check often on those sites for a reasonable price. I have prepared at least 50 recipes from this cookbook and while I adapt them to modern cooking techniques and ingredients, they have all been fantastic.
I once ordered a soul food cookbook from Willie Crawford at his website,
Chitterlings.com
. While his book has many delicious recipes that I have tried, the actual cookbook,
Soul Food Recipes Learned on a North Carolina Tobacco Farm
is self-published and quite amateurish; the recipes are inconsistent in their presentation and there is no good index. It's worth having, though, and can be ordered from Amazon:
SOUL FOOD RECIPES (Learned on a North Carolina Tobacco Farm)
. I like some of the recipes in this book so much, that I ordered one for each of my daughters several years ago for Christmas.
The Historical Cookbook of The American Negro
compiled by the National Council of Negro Women, is a fabulous cookbook celebrating black heritage. The delicious recipes, such as Corn Dumplings and Stew, Peanut Macaroni, My Mothers Old Fashioned Coconut Bread Pudding, and dozens of sweet potato recipes, are pure soul food; many are quick and easy, and the dozen or so that I have made from this book have been absolutely wonderful. The bonus is that there are black and white photographs and historical vignettes that are interesting and fun. This book is available on Amazon:
The Historical Cookbook of the American Negro: The Classic Year-Round Celebration of Black Heritage from Emancipation Proclamation Breakfast Cake to Wandering Pilgrim's Stew
. History buffs will enjoy it as well as those who love to cook!
Phoebe Bailey, daughter of Reverend Edward M. Bailey of the Bethel African Methodist Episcopal Church, in Lancaster Pennsylvania, has compiled a wonderful cookbook filled with both soul food recipes and other recipes from members of the church congregation. The book has a great index and is organized well. There are perfect recipes for Old South Hush Puppies, Individual Baked Pork Chop Dinners, Mustard Greens and Ham Hocks, and Fried Green Tomatoes to name a few. There are lots of non-soul food recipes, too, so this book might be considered an all-purpose church cookbook.
An African American Cookbook
is inexpensive and also can be ordered from Amazon:
An African American Cookbook
The National Council of Negro Women has compiled another noteworthy cookbook:
The Black Family Reunion Cookbook
which was featured in a major newspaper several years ago as part of an article on Martin Luther King. I ordered one for me and my daughters and have been using it since. It's a terrific cookbook and includes short memoirs of prominent black women, a complete index and table of contents, and most importantly, fabulous recipes reflecting Black Heritage cooking in America. There are recipes for Kwanzaa Jollof Rice, Chicken & Dumplings, and Hoppin' John. The Sweet Potato Biscuit recipe is to die for, and the Sausage Scrapple is delicious for breakfast or brunch. Natalie Cole has even contributed her recipe for Nana's Sweet Potato Dressing which is on my list of "must tries." This book can be ordered from Amazon:
The Black Family Reunion Cookbook: Recipes and Food Memories
Hopefully the information and recipes from one of these excellent cookbooks will contribute to a proper celebration of Martin Luther King, Jr. Day this year. Happy Soul Food Cooking!


Related Articles
Editor's Picks Articles
Top Ten Articles
Previous Features
Site Map





Content copyright © 2022 by Karen Hancock. All rights reserved.
This content was written by Karen Hancock. If you wish to use this content in any manner, you need written permission. Contact Karen Hancock for details.