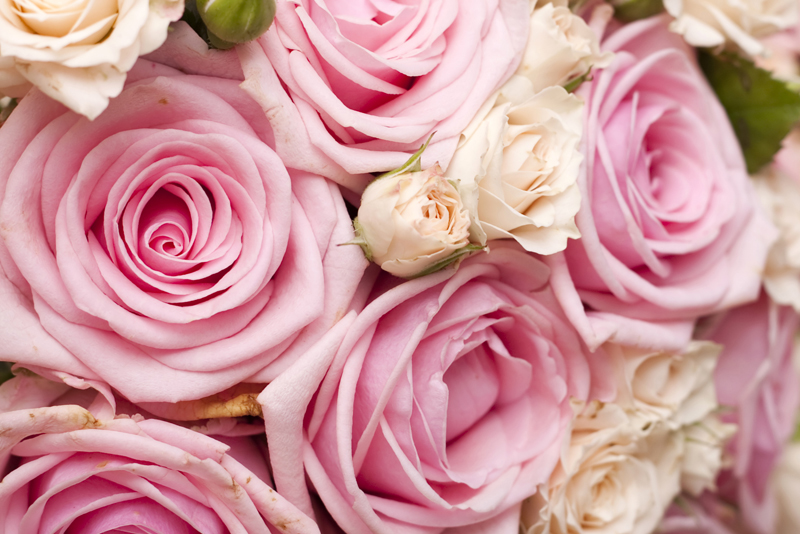 It's that time of the year again. Yes, the holiday season is upon us! It's gift giving time so dust off your recipe books and craft manuals and see what you can come up with for friends and family.
There's nothing like a warm bath to ease the aches and pain of the season, so this week I'll share an Aromatic Mineral Bath recipe with you.
If affordability is what you seek, here's an exquisite holiday gift idea to add to your list. Today we'll compose an aromatic gift bag overflowing with homemade mineral bath tablets! Fizzy, healing, and easy to use, anyone can appreciate the chance to renew their spirits and refresh their soul by adding these refreshingly fragrant effervescent bath tablets to a warm and relaxing bath. And whether they want a sensual, relaxing, or energizing escape, your loved ones will appreciate the selection of three fragrances to suit their moods!
What You Will Need for One Batch:

1/2 C. Baking Soda

1/2 C. Cornstarch

1/2 C. Citric Acid

Crushed, Dried Flowers (chamomile, lavender, jasmine)

Your Aromatic Blend (see recipes below)

Small Cookie Cutters in Your Favorite Shapes
To Make Your Bath Tablets:
Prepare your aromatic blends by combining the essential oils small jars.

Place the cookie cutters on waxed paper. Do not grease them with petroleum jelly!

In a large glass bowl, mix together the baking soda, cornstarch, and citric acid.

Add the aromatherapy blend of your choice, and the crushed dried flowers. Mix well.

Using a spray-mist bottle, gently mist the mixture, blending as you go until they just hold together. Be careful not to overmist, as the mixture will fizz prematurely!

Press the damp mixture into the cookie cutters to form. Place your hand or a piece of cardboard over the mold and flip over to gently remove the solid form. Let dry overnight.

Gently toss two tablets into the bathwater and enjoy the bubbles and fizz and the delightful aroma! Soak for at least 15 minutes and embrace the moment. Deeply breathe the uplifting fragrance and allow your worries to wash away!
Sensual Aromatherapy Blend:
6 drops Ylang Ylang Essential Oil

4 drops Jasmine Essential Oil

2 drops Cinnamon Essential Oil
Stress-Reliever Aromatherapy Blend:
4 drops Lavender Essential Oil

4 drops Geranium Essential Oil

5 drops Marjoram Essential Oil
Energy Boost Aromatherapy Blend
6 drops Rosemary Essential Oil

5 drops Grapefruit Essential Oil

5 drops Peppermint Essential Oil
Wrap your items in a beautiful sheer holiday-themed bag.
Create your own exquisite fragranced gifts...or give your loved one the most unique gift this holiday season. Don't forget to visit the BellaForum for Fragrance, you just might get some wonderful ideas from other readers like yourself.
That's it for this week! Remember ...
Life Never Smelled So Sweet!
Juliette's Website
https://www.nyrajuskincare.com


Related Articles
Editor's Picks Articles
Top Ten Articles
Previous Features
Site Map





Content copyright © 2023 by Juliette Samuel. All rights reserved.
This content was written by Juliette Samuel. If you wish to use this content in any manner, you need written permission. Contact Juliette Samuel for details.