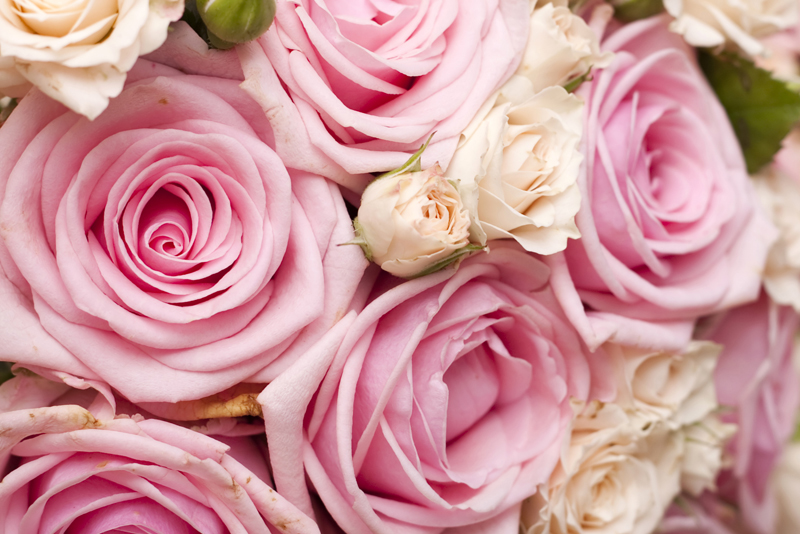 Are you in love with the perfumes you buy or is it something to wear until you find just the right scent? Do you face a challenge when you like one blend and your loved one finds it offensive or tells you it out right stinks?
This happens to a lot of you when purchasing scents from your major department stores or specialty perfume stores. How do you find something that you love and works for you and the person closest to you? Well ... You could choose a few blends that you both like, put them together and come up with one or two that make both your list. After all, you'll be spending intimate time with each other and both of you must be happy with the outcome.
Here are a few suggestions for you to try if you're going to be purchasing from stores:
Viktor & Rolf BonBon can be found at Sephora (sephora.com). You get 3.4 ounces for $165. It's a combination of tangerine, black currant, orange, orange blossom, jasmine, peach, wood and caramel. While it sounds like a great sauce blend, it a great blend for those of you who like floral blends. You've got a combination of citrus and flowers, it could actually go either way.
Narciso Rodriguez for Her L'Absolu
can also be found at Sephora(sephora.com). You'll get 3.3 ounces for $106. This blend comes across as having a heavy Musk smell to some who smell it. It contains jasmine, musk, amber, sandalwood and patchouli. I love everyone of these scents individually, however, it depends on the amount of each used as to how well the blend really hits me.
Issey Miyake L'Eau d'Issei Eau de Toilette
- This is another Sephora (sephora.com) find. It's 3.4 ounces for $102. In this blend you've got lotus, freesia, cyclamen, rose water, peony, carnation, white lily, a touch of amber and musk. While it's got loads of flower scents, it comes across as light and airy. At least for my nose it does.
Maison Francis Kurkdijan Aqua Universalis Forte
- We've stepped up a notch with this blend. It can be found at Neiman Marcus (neimanmarcus.com) and you'll get 2.4 ounces for $275. Why the price increase? For one thing, it's being sold at Neiman Marcus. Then there are the choice of ingredients: bergamot, lemon, jasmine, rose, wood and musk. When rose enters the blend, there will be an automatic increase, couple that with jasmine, add another dollar sign.
Natural vs Synthetic Ingredients
Natural here is referring to essential oils. Nine out of ten times the blends you find in stores are synthetic blends. If there's any amount of essential oil in one of these blends, it's just enough - usually less than 1%- so that the blend can be labeled "natural" or marketed as having essential oil content.
Synthetics are just that, not real, made by chemical synthesis, especially to imitate a natural product. Ever wonder why you sneeze so much when you walk into the perfume department of a given store? Okay, I'll play fair, real flowers, ragweed and pollen from everything moving in the spring will have you sneezing also.
Fall in love with the scents you wear, it's so much fun when you do. For those of you that like the over the counter brands, try the ones mentioned and see what they say to you. For those of you that like the idea of making your own blends with essential oils, give it a go, and tell us what you find.
Well ... that's it for this week. Just remember with the beauty of scent ...
Life Never Smelled So Sweet!
Juliette's Website
https://www.nyrajuskincare.com


Related Articles
Editor's Picks Articles
Top Ten Articles
Previous Features
Site Map





Content copyright © 2021 by Juliette Samuel. All rights reserved.
This content was written by Juliette Samuel. If you wish to use this content in any manner, you need written permission. Contact Juliette Samuel for details.