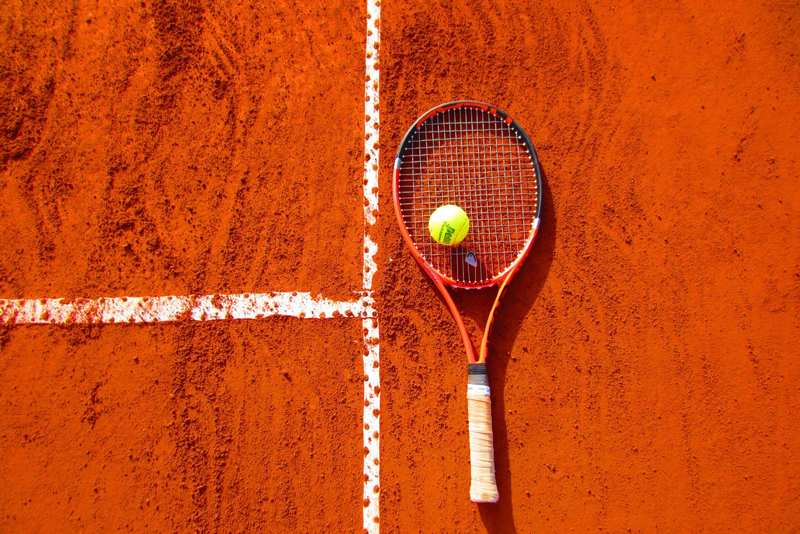 Tennis is about choices. On most shots, you have several options to choose, some better than others. Once you've made your choice, you also need to have the confidence to execute your strategy and produce the shots.

The one stroke in tennis that you are in complete control of is your serve. You decide what, when, how, and how hard. Many players gain confidence in their entire game if their serve is "on" while others use the serve to get points started. Serving is considered an advantage, but some players would rather receive than serve. You need to figure out what works best for you and your game.

Hitting your first serve, and sometimes the second serve, as hard as you can is often tempting with the chance of scoring free points with an ace, service winner, or unreturnable serve. It's almost like the lottery, because unless you have pinpoint accuracy, your chances of winning a match strictly on hard serves is minimal at best.

Some of the most successful tennis players in the world don't have the hardest serve, or the most aces. What they have that wins matches is exceptional placement and consistency. If you are able to generate great power, then by all means, give it a go, but only try for that huge serve at the right time.

The person who's serving must consider many variables before choosing an option – the sun, the wind, if their serve is "working" that day, how reliable their second serve is, etc. If you can't count on your second serve, then it's even more important to get the first one in. If you aren't able to put your first serve or your second serve in the service box, then you have no chance of winning the point.

Hard and flat serves are the most fun to try and hit. If you get it in, the opponent may not be able to return the ball, and it's a quick and free point for you. On the other hand, If hard and flat isn't working, then you may need to consider adding spin. Topspin and kick serves can give your more clearance over the net and a better chance of starting the point.

The worst thing to do when it's your serve is to give the point away by double faulting. If you're not having a good serving day, then just do whatever it takes to get the ball in the service box. Soft or even underhanded serves will at least give you a chance to get into the point.

Don't worry about impressing your tennis friends with a hard serve if you can't get it in the court. They'll be more impressed if you can place the serve and win it most times.



Related Articles
Editor's Picks Articles
Top Ten Articles
Previous Features
Site Map





Content copyright © 2022 by Sandy Eggers. All rights reserved.
This content was written by Sandy Eggers. If you wish to use this content in any manner, you need written permission. Contact Sandy Eggers for details.