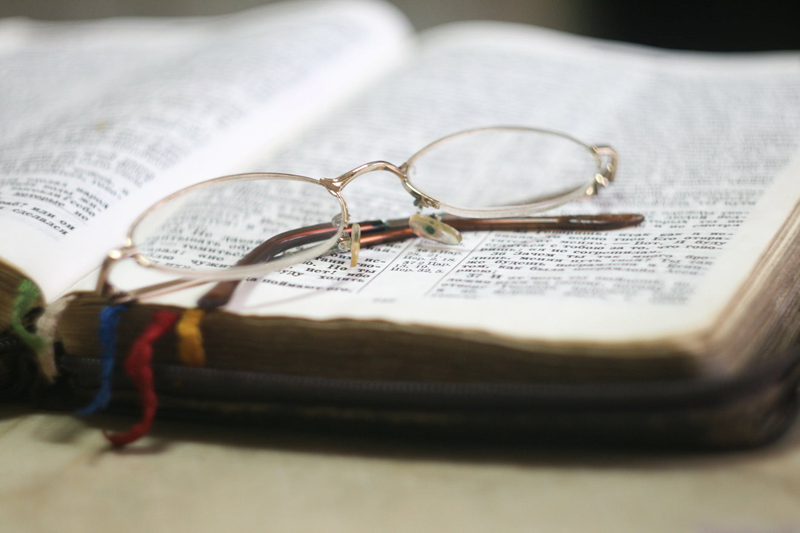 I dug deep into my files and found some ideas for Family Home Evening for the year. The idea is that you have a value for the month that you work on as a family. You also have a symbol that will help you remember the value you are working on for the month. Then there is a scripture to read each day and ideas for family home evening lessons and activities. This is a very flexible plan and you can make it fit the needs of your family.

I am going to share these the end of each month with the ideas for the next month. This week, I am sharing the ideas for the month of April.

April Gospel Study

Value: BECOMING MORE SPIRITUAL—Prayer
Symbol: Rainbow
Main Scripture: Alma 37:37
Songs: "Did You Think to Pray" (Hymns, no. 140)
"A Child's Prayer" (Children's Songbook, p. 22)


Date Scripture Summary
1 Alma 37:37 Counsel with the Lord in all thy doings
2 Matthew 26:3 …..Fell on his face and prayed
3 Moroni 7:48 Pray unto the Father with all energy of heart
4 3 Nephi 19:6 Disciples cause multitudes to kneel and pray
5 3 Nephi 18:20 Ask the Father in my name
6 1 Nephi 18:3 Pray oft unto the Lord
7 3 Nephi 18:21 Pray in your families
8 2 Nephi 32:8 The spirit teaches a man to pray
9 Alma 62:51 Nephites pray unto the Lord continually
10 D&C 88:119 Establish a house of prayer
11 D&C 119:28 Pray vocally and in heart
12 Luke 10: 38-42 Make prayer a priority
13 D&C 25:12 Song of righteous is prayer unto the Lord
14 Alma 45:1 Nephites fast and pray to give thanks
15 D&C 46:7 Do all things with prayer and thanksgiving
16 D&C 31:12 Pray that ye enter not into temptation
17 Matthew 21:22 Ask in prayer…ye shall receive
18 Alma 9:26 Son quick to answer prayers on his people
19 D&C 112:10 Be humble and the Lord will give thee answers
20 D&C 6:22-24 Prayer answered by peace of mind
21 D&C 107:22 First Presidency upheld by prayers of church
22 D&C 108:7 Strengthen your brethren in prayer
23 D&C 42:44 Elders to pray for the sick
24 Moroni 7:6,9 Prayer without real intent profits him nothing
25 3 Nephi 27:1 Disciples united in mighty prayer
26 Alma 17:3 Sons of Mosiah teach with power
27 Alma 8:10 Alma wrestles with God in mighty prayer
28 Enos 1:4 Enos cries unto his maker in mighty prayer
29 Alma 26:22 To know mysteries of God, man must pray
30 D&C 29:2 The Lord will gather those who call on God in prayer

Family Home Evening Lessons
1. FHE Manual: Unity Through Prayer, p. 80
2. FHE Manual: Heavenly Father Answers our Prayers, p.27

Gospel Art Lessons
1. 400-403: Joseph Smith Story
2. 227: Jesus Praying in Gethsemane
3. 305: Enos Praying
4. 412: Mary Fielding and Joseph F. Smith Crossing the Plains
5. 413: Miracle of the Seagulls

Related Activities
1. Color pictures representing the Joseph Smith story in preparation for the lesson on Joseph Smith.
2. If not already doing so, have kneeling family prayer daily. To help remind and motivate the family use a sticker chart or chart you progress and be sure to reward yourself.
3. Have each family member hunt for a smooth rock. With paints, paper, glitter and glue, decorate the rock and use it as a prayer rock. Put it in your bed at night to remind you to say your prayers, and after your evening prayers throw it on the ground where you will see it in the morning and be reminded to say your morning prayers.
4. Reinforce the bridge analogy in lesson 3 by building a bridge together out of legos, duplo blocks, or popsicle sticks. Talk about prayer being the base or keystone of our bridge and a strength to our family.
5. Make telephone lines with empty cans and string to illustrate communication between us and our Heavenly Father. Suggest that we take the time to prepare yourself for prayer by pondering about whom we are communicating with. Try to visualize our Heavenly Father listening to our prayer. Strive to spiritual enter His presence. Then speak as you would your closest friend.
6. If you are having trouble with what to discuss during you prayers, make a list or collage of 1) what you are thankful for 2) what areas you need help in. Keep it in your room as a constant help and reminder. Update and change often.
7. Read "Special Friend" (Friend, Sept. 1995, p.8)
8. Read "Erin's Postcard Collection" (Friend, Sept. 1995, p.20)
9. Read "Jesus" (Friend, July 1995, p.20)
10. Teach kids the song "We Bow Our Heads" (Children's Songbook p. 25)
11. Go to the library and check out the children book "All kinds of Answers" by Barbara J. Porter.

Related Topics
1. Scriptures
2. Holy Ghost—Listening to the Spirit
3. Overcoming the Natural Man
4. Walking with God—Righteousness
5. Repentance




Related Articles
Editor's Picks Articles
Top Ten Articles
Previous Features
Site Map





Content copyright © 2022 by Brenda Emmett. All rights reserved.
This content was written by Brenda Emmett. If you wish to use this content in any manner, you need written permission. Contact Brenda Emmett for details.