Visiting Teaching Message-April 2009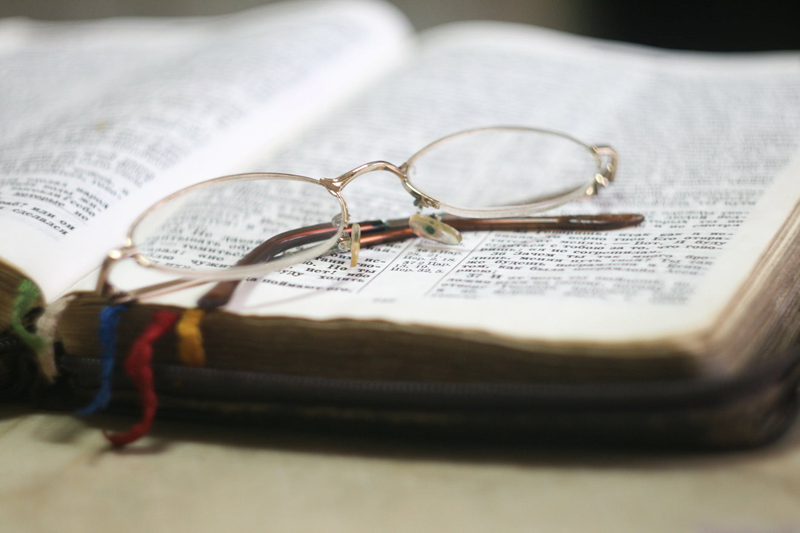 This month the visiting teaching message discusses the importance of diligently searching the scriptures daily. I was struck immediately by the power of the first quote in the message by President Howard W. Hunter. He said, "I commend to you the revelations of God as the standard by which we must live our lives and by which we must measure every decision and every deed. Accordingly, when you have worries and challenges, face them by turning to the scriptures and the prophets"

I have found that when life has given me the greatest challenges, that I find the greatest comfort from searching my scriptures. It is here that I find not only the comfort of the Spirit, but real answers to my problems. I have found that my Heavenly Father really speaks to me through the Scriptures and I find peace within their pages.

Sometimes I find that my problems are not as big as I had imagined. When I read of the challenges that were faced by the people in the scriptures, I gain perspective on my own life. Sometimes I find answers to my own problems by learning from their challenges. Other times I feel as though the words that were written so long ago, were put there especially for me.

I think that as we diligently search the scriptures, we begin to gain a greater understanding for the things that are currently going on in our world. We can see patterns from the past and can learn from the history of these people what direction we are going as a society. I think that this makes it even more important to cleave unto the scriptures and the words of the Lord. They will uplift us and help us to put our spiritual armor into place as we face our battles every day. President Ezra Taft Benson has said, "Success in righteousness, the power to avoid deception and resist temptation, guidance in our daily lives, healing of the soul—these are but a few of the promises the Lord has given to those who will come to His word. . . . Certain blessings are to be found only in the scriptures, only in coming to the word of the Lord and holding fast to it. . . . "

As we feast upon the word of the Lord, we begin to emulate His word through our deeds. We become more like Him. According to President Spencer W. Kimball, "As you become more and more familiar with the truths of the scriptures, you will be more and more effective in keeping the second great commandment, to love your neighbor as yourself. Become scholars of the scriptures—not to put others down, but to lift them up! After all, who has any greater need to 'treasure up' the truths of the gospel (on which they may call in their moments of need) than do women and mothers who do so much nurturing and teaching?"

As women we have the divine calling of teaching our children and families the words of the Lord. We are responsible for teaching them and helping them to learn how to study their scriptures. One of the best ways to do this is through our example. In the words of Julie B. Beck, Relief Society General President, "Whichever way a person starts studying the scriptures, the key to unlocking important knowledge is to keep studying. I never tire of discovering the rich treasures of truth in the scriptures because they teach with 'plainness, even as plain as word can be' (2 Nephi 32:7). The scriptures testify of Christ (see John 5:39). They tell us all things we should do (see 2 Nephi 32:3). They 'make [us] wise unto salvation' (2 Timothy 3:15).

"Through my scripture reading and the prayers that accompany my study, I have gained knowledge which brings me peace and helps me keep my energies focused on eternal priorities. Because I started reading the scriptures daily, I have learned about my Heavenly Father, His Son Jesus Christ, and what I need to do to be like Them."

May we each have the desire to really search our scriptures daily and find the light that is lit within them. Within them we will find the answers to our questions and problems as well as the peace that can only come from the Lord.
You Should Also Read:
April Visiting Teaching Message


Related Articles
Editor's Picks Articles
Top Ten Articles
Previous Features
Site Map





Content copyright © 2022 by Brenda Emmett. All rights reserved.
This content was written by Brenda Emmett. If you wish to use this content in any manner, you need written permission. Contact Brenda Emmett for details.