2014 Gospel Learning Plan-1st Quarter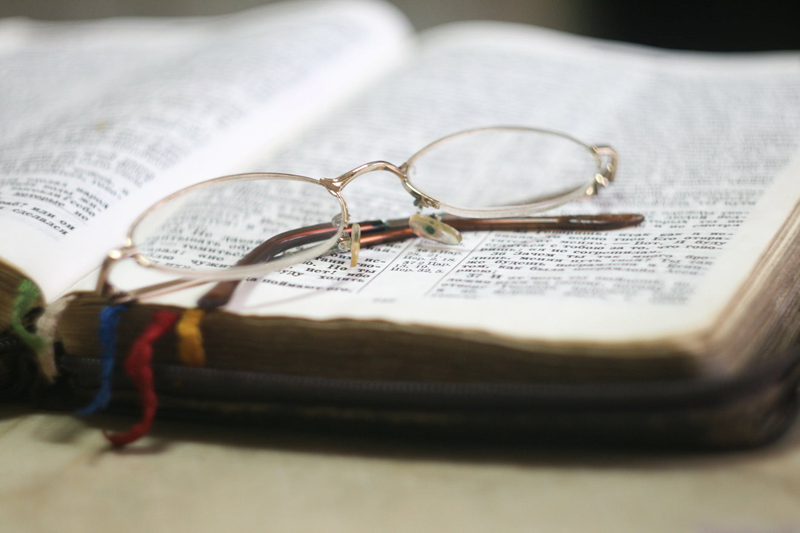 Recently, my husband and I sat down together as a couple to discuss our plans for 2014 and the gospel learning in our home. This was a fun time for us as we were able to brainstorm together and come up with a plan that we feel is pleasing to our Heavenly Father.
We are currently reading in the Bible as a family. However, we are also reading the Book of Mormon too. While we normally wouldn't be reading in two different volumes of scripture together, my son and I decided to read the Book of Mormon together for his Duty of God and for my Personal Progress for Young Women. My husband decided he might as well join in the party and support both of us. Since we didn't want to lose track of where we are in the Old Testament, we decided to just make our two chapters a day into two chapters out of each. It seems to be working, and we have been amazed that it really hasn't taken us that long to read an additional two chapters of scripture each day.
We decided that for our family, we would again concentrate on the new Youth Program,
Come Follow Me
,as the focus for our home. We have chosen a scripture for our family to learn each month and a song for each week of the year. We will read, discuss, and master the scripture for the month and sing the song before we read our scriptures as a family each day. We have also planned our Family Home Evenings around these topics, and our son will teach that topic the third Monday of each month. This will allow him a couple of weeks to have Sunday lessons on the topic and let him glean information from those to prepare his Family Home Evening lesson each month. Last year we chose to have the first lesson of each month be from the
Preach My Gospel manual
. This year we decided instead to have two lessons per month from a General Conference talk or other talk that goes with that month's youth theme. We wanted to bring some fun back into our Family Home Evenings, and we plan on doing some sort of activity or game night at least once per month. If we have a 5th Monday, we will do a service project as a family.
I thought you might want to see what we are doing month by month. I will be posting our plans by each quarter of the year over the next couple of weeks. That way you aren't overloaded all at once, and it makes it more manageable here on the website. Today, I am going to share the 1st Quarter of the year with you.
If we had younger children in the home, we would use one of the weeks to focus on the Primary theme for the month, and we would make sure that the Primary Program songs were included in our weekly songs. In any case, this will give you a start if you are interested in doing something like this for your own family, and you can adapt it to fit your own family needs.
Also, if you want to look over our plans for 2013, please do so. The plan is just what we used for 2013, but the plan itself is timeless. It can be used for any year and should work just fine. The link to that 1st Quarter plan will be at the bottom of this article.
January
Youth Theme: The Godhead
Scripture: Article of Faith 1:1
Song 1: I am a Child of God, Hymn #301
Song 2: I Know My Father Lives, Hymn #302
Song 3: I Know That My Redeemer Lives, Hymn #136
Song 4: The Light Divine, Hymn #305
FHE 1: Jan 6th- Talk by M. Russell Ballard,
Fathers and Sons: A Remarkable Relationship
,Ensign or Liahona, Nov. 2009, 47–50
FHE 2: Jan 13th- Talk by Craig C. Christensen,
An Unspeakable Gift from God
, Ensign or Liahona, Nov. 2012, 12–15
FHE 3: Jan 20th-Youth Theme Lesson
FHE 4: Jan 27th-Family Game Night
February
Youth Theme: The Plan of Salvation
Scripture: Moses 1:39
Song 1: O Thou, Before the World Began, Hymn #189
Song 2: I Lived in Heaven, CS, 4
Song 3: I'm a Pilgrim, I'm a Stranger, Hymn #121
Song 4: Glorious Things of Thee Are Spoken, Hymn #46
FHE 1: Feb 3rd- Talk by Dean M. Davies,
A Sure Foundation
, Ensign or Liahona, May 2013
FHE 2: Feb 10th- Family Activity-Love At Home-Make Valentines
FHE 3: Feb 17th-Youth Theme Lesson
FHE 4: Feb 24th- Talk by Russell M. Nelson,
Decisions for Eternity
, Ensign or Liahona, Nov. 2013
March
Youth Theme: The Atonement of Jesus Christ
Scripture: Moroni 7:41
Song 1: My Redeemer Lives, Hymn #135
Song 2: Behold the Great Redeemer Die, Hymn #191
Song 3: He Died! The Great Redeemer Died, Hymn #192
Song 4: He is Risen!, Hymn #199
Song 5: That Easter Morn, Hymn #198
FHE 1: Mar 3rd- Talk by Boyd K. Packer,
The Atonement
, Ensign or Liahona, Nov. 2012, 75–78
FHE 2: Mar 10th- Talk by Dieter F. Uchtdorf,
The Merciful Obtain Mercy
, Ensign or Liahona, May 2012, 70–76
FHE 3: Mar 17th- Youth Theme Lesson
FHE 4: Mar 24th- Family Game Night
FHE 5: Mar 31st- Family Service Project
Be sure to come back next week when I will share the 2nd Quarter of our Gospel Learning Plan for 2014.
You Should Also Read:
2013 Gospel Learning Plan-1st Quarter


Related Articles
Editor's Picks Articles
Top Ten Articles
Previous Features
Site Map





Content copyright © 2022 by Brenda Emmett. All rights reserved.
This content was written by Brenda Emmett. If you wish to use this content in any manner, you need written permission. Contact Brenda Emmett for details.