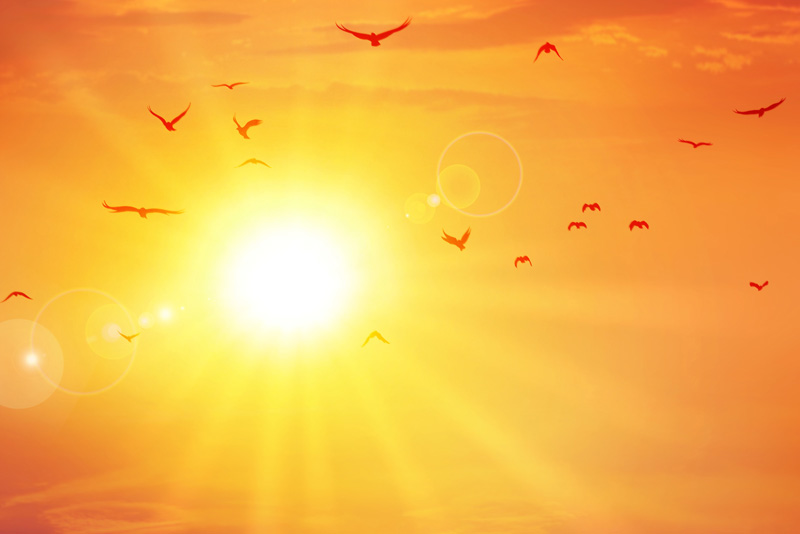 Matthew's name comes for the Aramaic for "gift of the Lord." In the Gospel According to Mark and Luke, he is also called Levi. Levi may have been his given name and Matthew, the name given him as an apostle.
He had the privilege of being asked to follow Jesus as one of His disciples. As Jesus passed the tax collector's booth, He saw Matthew and said, "Come follow me." (Matt.9:9) Matthew must have known there was something different about this man, because he responded immediately, got up from his booth and followed. Tax collectors worked for the Roman government and were often dishonest, collecting more tax than was required in order to pocket the extra. Following Jesus meant changing his ways - unemployment and a loss of income.
Meeting Jesus affected Matthew as it does many of us today. We read that he invited many of his friends - tax collectors and sinners - to have dinner with Jesus at his home. That's what happens when we find something wonderful. We want to share it with everyone we know.
Matthew had the honor of being chosen as one of Jesus' twelve apostles. (Matt. 10:3) Jesus chose him as one of the 12 that He gave authority to drive out evil spirits and to heal every disease and sickness.
He was there through the heart break of the crucifixion and experienced the joy of seeing Jesus when He returned. After watching as Jesus was taken up into Heaven, Matthew, Peter, John, James, Andrew, Phillip, Thomas, Bartholomew, Simon and Judas son of James returned to Jerusalem, to the upper room, where they were staying. There, they joined together in constant prayer along with the women and Mary the mother of Jesus and his brothers. (Acts chapter 1)
The Gospel According to Matthew is placed first in the New Testament. Matthew wrote this letter especially to the Jews who had waited for the Messiah that had been promised by the prophets centuries before. The Jews had been waiting for the King, trying to keep all of the laws of the Old Testament writings, but they had missed the signs. They had failed to recognize Jesus when He appeared. In his writing, Matthew set out to show his Jewish audience that Jesus of Nazareth fulfilled the Old Testament prophesies and that He was indeed the Messiah, sent to rescue them.
In studying about Matthew, I see that Jesus didn't choose a perfect, law abiding citizen to do His work. He chose Matthew as he graciously chooses us, with all our faults and failings. It is then that He miraculously changes us. Meeting Jesus creates a change of the direction of life, making following Him the only thing that is important. Then, with His help, we are able to achieve great things.
You Should Also Read:
John the Baptist - A Herald of Things to Come
Joel Means Yahweh is God
Asa - A King's Prayer


Related Articles
Editor's Picks Articles
Top Ten Articles
Previous Features
Site Map



Follow @LynneChapman
Tweet





Content copyright © 2022 by Lynne Chapman. All rights reserved.
This content was written by Lynne Chapman. If you wish to use this content in any manner, you need written permission. Contact Lynne Chapman for details.