55 Sabbath Day Activities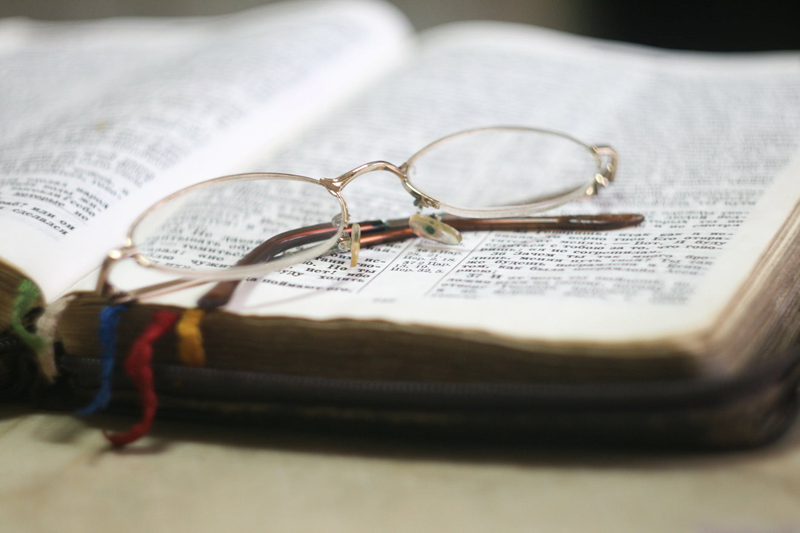 I reached deep into my files and found a list of over 100 Sabbath Day Activities. The site they were originally on no longer exists. I thought it might be fun to share these with you, as I know that sometimes it can be hard to come up with ideas for activities you can do on Sunday and still keep the Sabbath holy.

Since there are so many ideas, I decided to split the list in half. Today I am sharing the first 55 activities. Many of these would be fun to also do as activities for Family Home Evening.

1. Children and adults could read their Church magazines from cover to cover.

2. Prepare any future talks or lessons.

3. Use crock pot recipes to cut down on extra cooking.

4. Prepare Family Home Evening lessons for the next day.

5. Visit those you know who are in the hospital.

6. Attend temple classes.

7. Invite someone who may be unable to cook for themselves such as an elderly person or shut-in, to share dinner with your family, or take dinner to them.

8. Make a list of members who may need a ride to sacrament meetings. Invite them to ride with you.

9. Surprise someone in need with a visit.

10. Find a unique way to fellowship less active families.

11. Have family scripture study. Younger children may want to draw representational pictures beside their favorite scriptures. This will enable them to find the same scripture and remember what it was about in the future.

12. Visit the temple grounds as a family or bring a non-member friend.

13. View the movies inside the Visitors Center or take a tour.

14. Give time to a nursing home or to others who may need help reading letters from loved ones or writing them.

15. Re-visit families on your Home and Visiting teaching routes who may need to be visited.

16. Utilize time together in the car or at dinner to discuss what each family member learned at Church that day.

17. Check out filmstrips from the library and view them.

18. Rest and reflect on what was taught in Church classes.

19. Listen to scripture tapes or view scripture videos.

20. Read material that is Church-oriented or uplifting.

21. Tape morning broadcasts of BYU devotionals and play them back during the day and throughout the week.

22. Read children's scripture story books to them. Visit the ward library and find out what is available to check out.

23. Pair children up in separate rooms together with games or books, etc. This allows each child time to build a one-on-one relationship with each of his/her brothers and sisters. Partners are rotated each Sunday.

24. While children are spending special time together, Mom and Dad can spend time alone together and perhaps fix an unusual or creative breakfast for the children.

25. Label and catalogue the family picture journal (photos, slides or videotapes of family.)

26. Have a simple and short music lesson. Familiarize children with music symbols and words. Teach them how to lead music.

27. Prepare stories about your children to tell them.

28. Tell children stories of when you were their age.

29. Have grandma or grandpa tell stories about themselves or the lives of other relatives.

30. Record these personal profiles for Book of Remembrance or journals.

31. Decorate special jars for tithing and mission funds.

32. Take a walk as a family. Discuss the blessing Heavenly Father has given us through nature.

33. Invite married family members home for a visit or go visit them.

34. Decorate a Sunday "Things to Do" box and fill it with ideas. Draw one out each Sunday to do.

35. Plan and rehearse a family musical recital.

36. Perform the recital at a nursing home or children's hospital.

37. Make shadow portraits or silhouettes of family members or of the prophets. Include them in scrap books or use to decorate cards.

38. Tape a special program for a missionary or loved one far away. Include talks, stories and songs.

39. Make phone calls or write letters to those special friends and loved ones to let them know you're thinking of them.

40. Prepare home or visiting messages for the month.

41. Set goals or begin a "Pursuit of Excellence" program. Chart your success each Sunday.

42. Compose an original song expressing a lovely thought or deed. Encourage children to express themselves also.

43. Develop greater love and appreciation for music by listening to great works.

44. As a family, invent a design, crest, emblem or logo to display on a family banner. When it is complete, unfurl it during family home evenings or other special family occasions.

45. Practice a skill such as knitting, etc. Make a gift for a friend.

46. "Adopt" a friend. Select someone special.

47. Have a "Hands Across the Water" day. Let return missionaries in the ward help you select a country. Help family members to become familiar with the customs of LDS around the world.

48. Customize copies of the Book of Mormon for the missionaries to give out by marking important scriptures and adding your personal testimony.

49. Produce a puppet show depicting a historical Church event.

50. Dramatize events from the Bible and Book of Mormon with family members. Be sure to dress for your parts.

51. Form a rhythm band to help younger children learn the music to hymns and Primary songs.

52. Construct an "I'm Grateful For..." mobile to hang in children's rooms.

53. Take turns role playing and acting out stories.

54. Make a set of paper dolls representing the members of your family. Use them in flannel board stories or at Family Home Evening to demonstrate proper reverence, behavior at Church, manners and attitudes.

55. Make gifts such as sachets from cloves, oranges and ribbon to give away to "adopted friends."



You Should Also Read:
54 More Sabbath Day Activities


Related Articles
Editor's Picks Articles
Top Ten Articles
Previous Features
Site Map





Content copyright © 2023 by Brenda Emmett. All rights reserved.
This content was written by Brenda Emmett. If you wish to use this content in any manner, you need written permission. Contact Brenda Emmett for details.