Old School Genealogy and Family History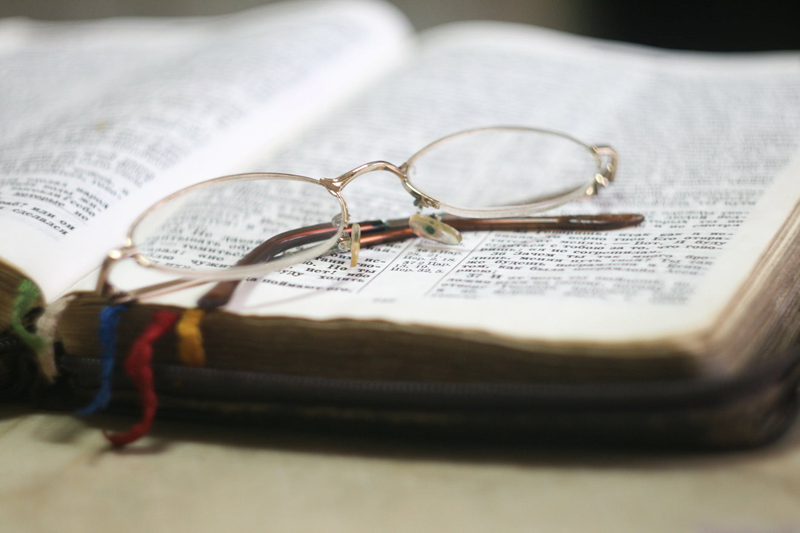 Genealogy is one of those things that you either find exciting, or it makes you nervous. But really, genealogy is nothing more than Family History, or the history of your family. Why not make it feel more approachable for your family during a family home evening? Here is a lesson outline to help you explain the basics of genealogy research to your family.

A.Introduction to Genealogy Research
1. Why do it?
a. Genealogy work is a commandment.
b. Genealogy work makes it possible to seal together our family ties.
c. Genealogy work preserves our family heritage.

*Genealogy is the study of family descent.
1. Looking backward - family history; four generations required.
2. Looking forward - personal history for posterity

3. How is it done?
a.Look for the vital facts.
1. Name
2. Dates and locations for birth, marriage, death
b. Fill in charts.
1. Pedigree, or family tree
2. Family group record

B. The Steps to Genealogy Research
1. Step 1 - Write down what you already know.
a. Pedigree chart
1. Start with yourself.
2. Continue with your parents, grandparents, and so on.
b. Family group record
1. Put yourself on your parent's chart,
2. Add in brothers, sisters, and as much as you know.
3. Gaps are OK. They are what drices your search for information.
c. How to write information on charts"
1. Do your working drafts in pencil.
2. Record documented or trusted information in black ink. Understand that charts are rarely ever finished.
3. Write full names in regular order - first, middle, last.
4. Capitalize surnames - every letter.
a. They're easier to spot.
b. It prevents confusion.
5. Every name has a number.
a. Numbers are useful when you run off a chart and need to start a new chart, beginning with the last person on the previous chart.
b. It's easy to add notes using a person's number.
c. Numbers are helpful for identifying additional spouses.
6. Copy numbers carefully.
7. Use abbreviations/
a. b.(birth), m.(marriage), d.(death)
b. Months - use three letters - except June, which often gets confused with January.
c.Cities, towns, countries - use full names.
d. States - use two letter abbreviations.
e. Countries - use three letter abbreviations
2. Step 2 - Find information in your home.
a. Rummage through the house.
1. Look in closets and drawers.
2. Look in attics, and basements.
b. Look for:
1. scrapbooks
2. photo albums
3. family Bibles
4. certificates - birth, marriage, death, citizenship
5. wills
6. obituaries
7. birth and wedding announcements
8. pictures
9. journals
3. Step 3 - Ask relatives for information.
1. Interview - be specific.
2. Write letters.
a. Ask for copies of documents and important papers.
b. Send a self-addressed, stamped envelope.
4. Step 4 - Create a note taking and file system.
1. Use manila folders or three-ring binders. Put your name and address on each.
2. Create a folder for your mother's side and your father's side.
3. Eventually you will need a binder for every surname.
4. Put in the binders:
a. charts
b. notes
c. copies of documents
d. photographs
e. research logs, records, letters
5. Use computer software programs
a. They're nice but not required.
b. They're versatile and less cumbersome than paper.
c. Family Search website-the church's program
d. Family Origins
e. Always backup your work.
f. Always have a printed copy.

The mystery of discovering your family history can be fun. It is the puzzle that holds eternal rewards.

For more information on how to research genealogy, please visit our Genealogy site. You will find a link to that below titled Beginners Genealogy.

You Should Also Read:
Beginners Genealogy


Related Articles
Editor's Picks Articles
Top Ten Articles
Previous Features
Site Map





Content copyright © 2023 by Brenda Emmett. All rights reserved.
This content was written by Brenda Emmett. If you wish to use this content in any manner, you need written permission. Contact Brenda Emmett for details.