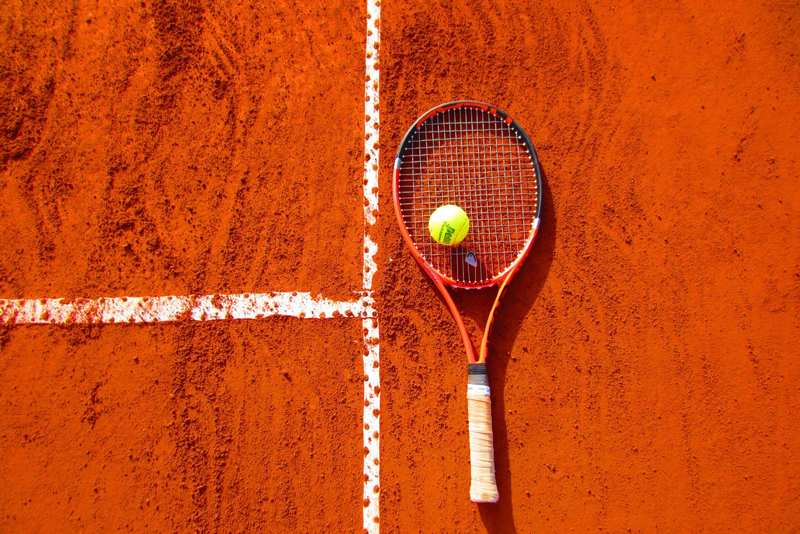 There are so many reasons why tennis players love to play this great sport. Some want the exercise, others like the competition, and many just want to socialize. Are you guilty of setting up matches with players not at your level just so you can say you've played them? Have you ever canceled a scheduled game because you just don't have anything to wear? Did you get a sub when you found out who would be in your foursome?
It's easy to spot the typical tennis personality because they generally fall into one of several categories ranging from the competitor to the socialite, all coming together on a tennis court. Here are some of the most common tennis personalities you will ever run across on the courts, and what to do when you see one.
The Women
Social Suzie
She carries more than one calendar with her at all times, and has social doubles games scheduled for every day of the week, months ahead of time. She knows everyone at all the local clubs, and spends hours on the phone each week organizing her schedule. A catastrophic event would have to occur for her to cancel one of her games, but she has been known to slip up and double-book herself once or twice. For this player, it's not at all about tennis, but who you know and who knows you, no matter how bad your game is.

Fashionable Fran
Frannie would never be caught dead playing tennis in a shorts and a t-shirt, even if it's just practice. She spends more time shopping than playing tennis, and always shows up in the latest designer fashion. The proper tennis attire for her is always a tennis skirt or tennis dress, color coordinated with matching socks that have little tennis racquets on them. For non-tennis functions, such as a casual dinner with friends, she can be seen arriving in her warm-up outfit or wearing the sweater with gold tennis balls on it.

Junior Janet
Beware of juniors, post-juniors, high school players or anyone who played tennis when they were a kid because these players can play. Juniors get the fundamentals down at such a young age that they rarely forget how to hit a forehand, kind of like riding a bike. These players show up at the court with one racquet, no cover, looking sloppy with one shoe untied, but do not take them for granted. They will beat you 0 and 0, then ask if you want to go a third because they're just getting warmed up.

Lobber Linda
Has this woman never learned any other shot in tennis? You can hit a drive or a drop shot, doesn't matter, because Linda will always send the ball back as a lob. The kind that frustrate most hard hitters, deep in the court with no pace. She's just like a backboard, rarely missing and always keeping the ball in play. Is this really tennis? Most young players, the ones who have grooved their groundies, will get beaten by Linda every time. Net rushers, same thing...don't close in too close because you'll be running back for the lob on the very next shot. You want to go for winners against this player, mostly to put yourself out of misery, but you need to keep your cool and wait for an opportunity.

Serious Sally
She is a gifted athlete who can play any sport she wants and is usually better than the average man at all of them. She just wants to play tennis, but unfortunately is a woman and gets put in the same category as Suzie, Fran and Linda above. It's the same in golf, when all the men say the woman can go ahead and tee off because the other players are already 200 yards down the fairway. She steps up with her 3-wood and nails a 225-year drive that rolls past their cart. Sally blasts service return winners off her forehand every game and competes with great intensity. Most women are intimidated by her and afraid to be on the same court as her. My advice: befriend Sally and ask her to be your partner.
The Men
Professional Pete
The man has been playing tennis since he was a kid, and takes lessons every week. He's good and he knows it, which allows him to be very selective who he schedules matches with. There is often a glitch in the armor though, as he is probably most used to a typical game of groundies or serve/volley. If you play an unusual formation, or hit with excessive spin, anything different than "normal", it might be enough to throw his game off. Chances are you won't beat him with power, so put on your running shoes and track down as many balls as you can.

Rude Russ
The player with an attitude, he usually thinks he should win every match, and if can't beat you with his shots, he will beat you with bad line calls. His game revolves around playing games, and he specializes in mind games. He will take advantage of a timid opponent and be just plain obnoxious on court, all in an effort to help you lose your concentration and the game. When you run across this type of personality, try your best to ignore it, because acknowledging it will only fuel the fire. Of course, if he continues the behavior and it is disruptive to you and other courts, don't hesitate to call over a line judge or referee.

Cheating Chet
A distant relative of Rude Russ, this player isn't necessarily rude at all...he just can't call the lines or keep the score. He will take every opportunity to call a close ball out, and to remember the score incorrectly when he's behind. This type of player can't rely on his tennis game to win because he doesn't have one, so will try to take key points way from you at critical times. Whether you're playing singles or doubles, don't let this behavior go on for too many games before calling over a tournament official.

Dinker Dan
The man has one shot, and one shot only. No matter how hard or soft you hit the ball to him, it comes back with no pace and sometimes for a winner. In his younger days, Dan was probably a good player, but old age has crept into his game and he no longer has the strength to power a winner down the line. He also probably has years of experience on court, and knows how to dink those shots for winners, usually with sneaky angles. The key to beating this type of player is patience and consistency because eventually his dink shot will float and give you an opportunity for the put-away.

Boomin' Bob
He has only one shot...hard. His first serve is fast and the second is even faster. Doesn't matter that he usually double faults. This players loves pace, loves for you to hit pace, and loves to hit it back even harder. He usually rushes around the court, wanting to finish this point to move onto the next, hoping to hit another winner. Being on the same court as Dinker Dan is pure torture, and forget even thinking about mixed doubles with Lobber Linda. Playing this guy is easy, and you can beat him every time by mixing up your shots with different spins and pace, short and deep - he'll make an error on the very next ball.
The Best of the Rest
The Pro Wannabe
They wear the same clothes as their favorite player, and use the same racquet as whatever pro who won the latest Grand Slam. They talk about the pro tour as if they were on it, and know all the gossip about the current players. Unfortunately, all this attention to the pro's has left them little time to work on their own game, and it usually well falls short of greatness...but that's okay, because they're looking good on the court and they know it.

The Weekend Warrior
Is there ever a time this player isn't injured? They're on the court every weekend, both days, grinding it out for hours, then wonder why their tennis elbow doesn't ever go away. This player genuinely loves the game, but hasn't learned how to play in moderation, and does nothing during the week to improve fitness. Kind of like the Energizer Bunny, they just keep going and going and going.
Well, that's the list...these are the most common tennis personalities you are likely to come in contact with. Of course, there are even more types than this, and many variations and combinations thereof. Watch out for those sneaky players who try to beat you with everything but their tennis game, and for the sleepers who answer your question about how good they are with "ok", then beat you easily. If you see your personality in this list, and you're not happy about the stereotype, work on your game and your attitude, and let your tennis do the talking.


Related Articles
Editor's Picks Articles
Top Ten Articles
Previous Features
Site Map





Content copyright © 2022 by Sandy Eggers. All rights reserved.
This content was written by Sandy Eggers. If you wish to use this content in any manner, you need written permission. Contact Sandy Eggers for details.