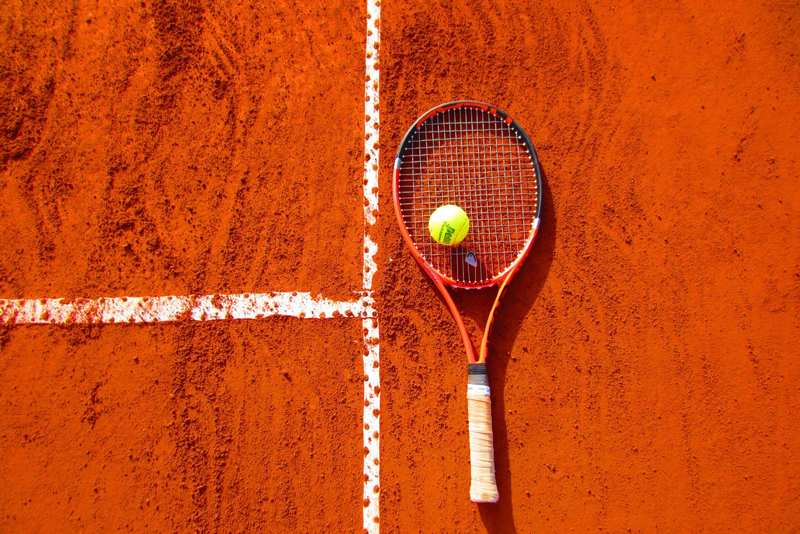 If you are one of the lucky ones who has access to indoor courts, your tennis game is probably not much bothered by snow and rain. For everyone else, you'll find us running out to the courts at the first sign of a break in the weather. During the winter, you have to take advantage of your opportunities, even though the weather is not perfect, if the courts are playable, you need to be out there.
Because of the hit-and-miss nature of winter tennis, your game can become inconsistent and your body more injury-prone. If you're used to practicing several times a week, but rain or snow prevent you from going out that often during winter, your game may suffer. At the same time, your body may also suffer because it is not getting the workout it's used to. Fewer matches also mean your mental toughness may not be in top form.
Assuming you won't be playing on indoor courts every day this winter, here are a few things to look out for during the cold months, and ways to still have fun with your tennis even if it's storming outside.
Warm-Up and Start Slow
When it's cold outside, it takes your body longer to warm up and move easily. Winter tennis means cold temperatures and even colder body parts (and muscles) that may be susceptible to injury if not warmed up. It is much easier to pull or strain a muscle when it is cold out, so make sure to take the time to properly warm-up before you play.

Mental Game and Concentration
If you're not playing tennis as often as usual because of bad weather, your mental toughness could be suspect. Match play is what helps you concentrate and focus during competition. If you are short on matches, don't expect your level of concentration to be top-notch. If you know you haven't been playing as much, go into your next game knowing that you have to work extra hard to focus on every point.

Inconsistencies and Errors
Your stroke production may become lazy and inconsistent with fewer matches during the winter, so make sure you are ready to adjust. You may not be "seeing" the ball as well as when you're playing more often, and your footwork could be off, so make sure you are aware of what's going on. If you are having problems with errors, keep the ball in play with more topspin, don't go for the lines as much, and keep your feet moving.

Rain Delays and Schedule Changes
Be prepared for delays in playing times, especially if you play to brave out tournaments during the winter. Officials will not allow you to compete if the courts are unsafe (i.e. wet), but tournament directors expect you to be ready when the courts become playable. That usually means hanging around the club all day, so if you sign up for a tournament during winter, bring a good book and plan on long days waiting around.

Cancellations and Frustration
How many times have you had a social doubles game scheduled for months ahead of time, only to have it begin raining a few minutes before your match time? Or your partner doesn't show up because it was raining at his house, but the courts 10 minutes away are dry, and there are 3 of you waiting. Scheduling tennis games during the winter does have it's problems, but it's all worth it if you get a chance to play. Keep in mind, that while you may be frustrated with the weather during winter, tennis season is just around the corner.

Tennis Snowbirds
The above set of problems is all the more reason why people flock to warmer climates during the colder months. Hawaii, Florida and Palm Springs have long been popular winter destinations for golfers, but are also attractive for tennis players as well. If you just can't deal with another gray and rainy day, you may want to consider a long weekend in one of these sunny spots. When you get back with a sunburn and an awesome serve, people will wonder what you've been up to.
Now that you know what to expect during the winter tennis season, you should be better prepared to survive it. Remember to treat your body respectfully during this time, and don't expect as much of your tennis game if you haven't been playing much - just be happy to be outside. If all else fails, hop on a jet and head for the sun.


Related Articles
Editor's Picks Articles
Top Ten Articles
Previous Features
Site Map





Content copyright © 2022 by Sandy Eggers. All rights reserved.
This content was written by Sandy Eggers. If you wish to use this content in any manner, you need written permission. Contact Sandy Eggers for details.