Run Life's Race With Anticipation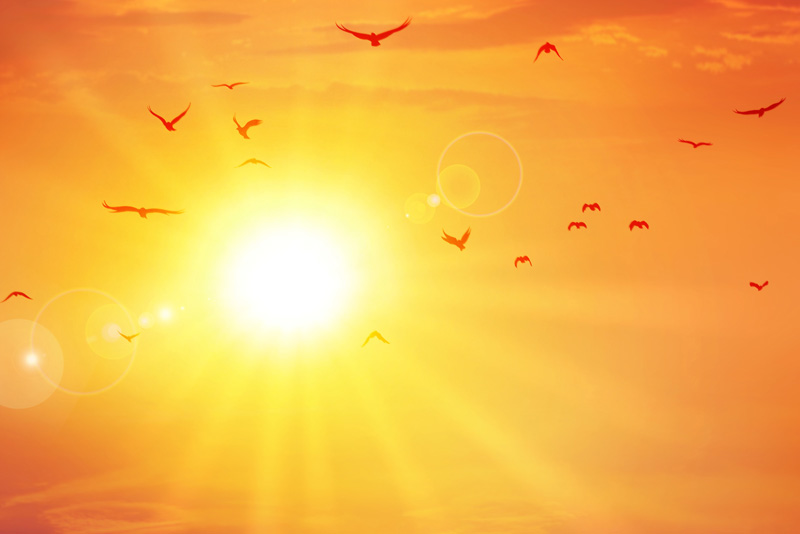 How do you look forward to the year ahead? Is it with anticipation, or dread of another year of daily struggle?
In the Bible, chapter 12 of the book of Hebrews speaks of running a race with perseverance while being surrounded by "a great cloud of witnesses." Chapter 11 of that book tells us about Old Testament examples of faith – witnesses or testifiers to the faith. Those who were commended for relying on God's promise of the coming Messiah and the resurrection, even though He did not appear in their lifetime.
The picture is of a great athletic stadium. The stands are full, not with spectators so much as witnesses. Imagine you are watching a race where the runners are carrying large weights. Some have hundred pound bar bells in each hand. Some have a large sack of dirt slung over their shoulder. Some have an iron ball with a chain attached to their ankle. It is a slow and plodding kind of race. Many get tired of the struggle and give up, never reaching the finish line. Look closer. All of those weights, that the runners are hanging on to so tightly, are sins. Each runner has a reason for bringing his sin along. It is part of his identity or it is his protection. Some are addictions that the runner has not been able to rid himself of, so it comes along for the ride.
As we watch the race, we notice that a few runners have found the secret. Looking ahead toward their goal, they see the first runner, Jesus. There is something different about Him. He is not carrying any weight and He has finished the race long ago but He is still there, in sight. The runners, keeping their eyes on Him, one by one, start to drop some of the weight that has been weighing them down. One throws away a package labeled "I lie in order to save face." Another drops a bag of selfishness. There goes a ball and chain of miserliness. One finally rids himself of a huge bag of adultery. A web of gossip goes by the wayside.
As the sins go rolling away in the dust, the race slowly starts moving a bit smoother and the runners are running with more freedom. I hear cheering from the stands. You can see the smiles of anticipation on their faces. Some are even holding their hands in the air as they approach the goal line. Jesus, "the author and perfecter of our faith" is waiting there with His arms wide open.
You Should Also Read:
Did Jesus Teach the Ten Commandments?
Expectations
Stress Relief


Related Articles
Editor's Picks Articles
Top Ten Articles
Previous Features
Site Map



Follow @LynneChapman
Tweet





Content copyright © 2023 by Lynne Chapman. All rights reserved.
This content was written by Lynne Chapman. If you wish to use this content in any manner, you need written permission. Contact Lynne Chapman for details.