What is Wild Fermentation?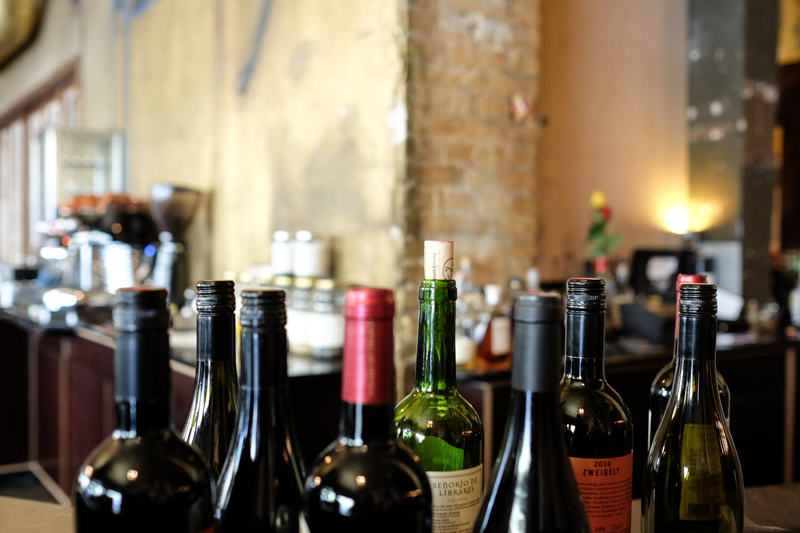 Increasingly seen on wine labels is the statement that the wine has been fermented by wild or native yeasts but what does that mean and is it just another empty marketing boast?
What wild or native fermentation means is that winemaker didn't add a commercial yeast culture but that the wine started fermenting naturally from wild yeasts in the air and living on grape skins.
Until recently that is how all wines were made but in the 20th Century companies captured some wine yeasts, bred them and packed them for winemakers around the world. Different strains of yeast affect the taste of the final wine. A winery wanting to make Pinot Noir in the style of Burgundy can buy yeasts sourced from Burgundy.
Yeast companies have bred and hybridised different strains of yeast to produce different characteristics and winemakers can choose them from a large catalogue. For instance a yeast recommended for white wines "enhances volatile thiols" that produces aromas of "box wood, passion fruit, grapefruit, gooseberry and guava" while another yeast is recommended for "red wine production of red wines with a firm tannic structure. It enhances blackberry and black currant aromas in Cabernet Sauvignon and red berry and minty aromas in Shiraz and Pinotage. It is also appropriate for vinifying Cabernet Franc and Zinfandel".
Commercial yeasts are supplied in foil packs the size of a small brick. Some juice is pumped out of the tank into a bin and yeast is sprinkled over it and stirred in to test the yeast is active. Within fifteen minutes froth starts to form and the yeast rich juice is pumped back into the tank to start fermentation.
Wild yeast fermentation is much more risky. The winemaker has no control over the yeast strain used. Some wild yeasts give wine off flavours, others die off before fermentation has finished. I know one well respected artisan winery that has lost three Chardonnay vintages because wild fermentations went wrong. But I know another one that has successfully wild fermented for more than 35 years.
I believed the wild yeasts lived on grape skins, giving them that powdery bloom but it appears that the yeasts found in vineyards are not Saccharomyces cerevisiae - the strain that ferments wines. Where they comes from is a bit of a mystery but it seems they are in the structure of wineries, living on from previous ferments, and are carried by insects attracted by juice from damaged grapes in vineyards.
So a wild yeast fermented wine shows a more artisan, old fashioned approach, and some claim a more complex wine is made but that is not certain. Others say that using local native yeasts give an expression of terroir but since the native yeast could be descended from an imported or commercial strain this claim is also unsubstantiated.
In the end, like so much to do with wine, it is a matter of taste.
Yeast flavour descriptions come from the catalogue of Anchor Yeast www.anchorwineyeast.com
Have you had a wild fermented wine? Tell us about it on our
forum
.
| | | |
| --- | --- | --- |
| | Peter F May is the author of Marilyn Merlot and the Naked Grape: Odd Wines from Around the World which features more than 100 wine labels and the stories behind them, and PINOTAGE: Behind the Legends of South Africa's Own Wine which tells the story behind the Pinotage wine and grape. Now availabe as a KIndle eBook | |


Related Articles
Editor's Picks Articles
Top Ten Articles
Previous Features
Site Map





Content copyright © 2022 by Peter F May. All rights reserved.
This content was written by Peter F May. If you wish to use this content in any manner, you need written permission. Contact Peter F May for details.