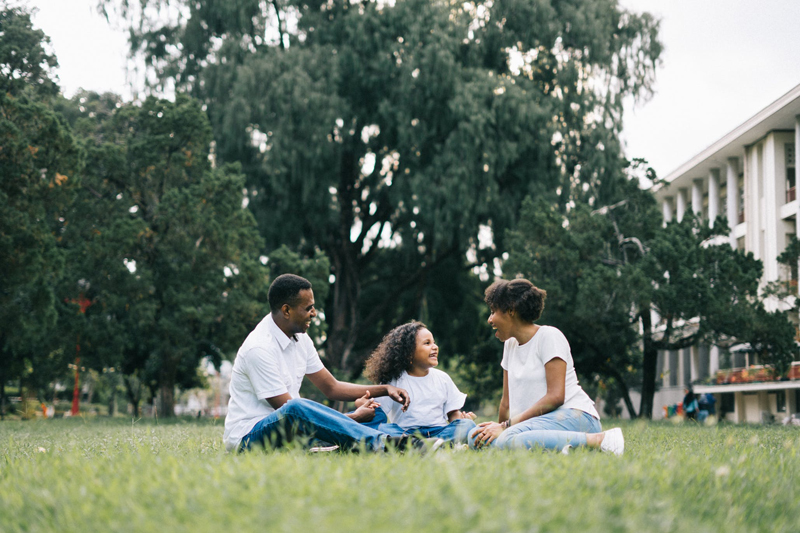 I don't know about you, but I sometimes find myself getting bored with food. Don't get me wrong, I enjoy a good meal just as much as the next person. I just want to mix things up a bit. Not the same ho-hum menu. I enjoy soul food. I enjoy the tastes and textures and the smells. Who doesn't? I just don't want the added pounds that come with the "traditional" soul food fare. But then again, soul food is more of a "way" of cooking than the food itself. It is food that is made from the soul of its cooks.

There is an abundance of new, neo-soul restaurants that are putting a new spin on old soul food classics, such as: smothered pork chops, collared greens, macaroni and cheese, cornbread, sweet potatoes, fried chicken. Whew!—let me stop right there! I'm making myself hungry thinking about all that good food. I can smell my grandmother's kitchen right now!

Traditionally, Black folks have gone all out for their barbeques and holiday parties. We don't just throw some hamburgers and hot dogs on a grill and call it a day. Oh no! We go all out…even in hot weather; you will find the mac & cheese, the peas & rice, the greens, and the red ham! We really don't seem to do things light, do we?

With Labor Day right around the corner, what are your plans? School is starting for many that same week. It is the last, for most, official barbeque party of the summer. So what's on your menu? I'm looking for something a little different than from what I grew up with. You know, trying to lose weight, get healthy and all that!!

I know for the kids, they love their old standards…burgers and franks. But I want to try a new menu. Made with the same soul and love. I tried the following menu and it turned out pretty well. Maybe you can try it, too!

Rue's Labor Day Grill Fare

Menu:
Chicken Kabobs
Pita Pockets with Grilled Flank Steak
Cherry Tomato and Spinach Salad
Red Potato Salad
Pasta Salad with Crab Meat and Shrimp
Grilled Corned


For Chicken Kabobs:
2 Large Boneless, Skinless Chicken Breast (Split into four pieces)
Cherry Tomatoes
Green, Red, Yellow Peppers
Onions
Simply Enjoy's Toasted Sesame and Ginger dressing
Salt and Pepper
Wooden Skewers

Soak skewers for at least an hour (so they don't burn on grill)
Cut chicken into one inch cubes (four pieces to a skewer--for 8 Kabobs), salt and pepper, marinated in 1 cup of dressing for at least thirty minutes or overnight.
Cut peppers and onions into 1 inch cubes
Count out sixteen cherry tomatoes (two to a Kabob)

Prepare Kabobs:
Place chicken, then tomato, pepper, onion, chicken, pepper, onion, chicken, tomato, pepper, onion, ending with chicken. Repeat until eight Kabobs are completed.

Make sure grill is hot. (Best to use grill spray, so kabobs don't stick)
Place kabobs on indirect heat, so they don't cook too fast. Cook for 4 minutes before turning, then an additional 4-5 minutes. (Chicken breasts cook quickly, and you don't want them to dry out, so monitor your grill and its heat)


For the rest of the recipes click on the related links.



You Should Also Read:
Pita Pocket with Grilled Flank Steak
A Different Twist on Side Dishes


Related Articles
Editor's Picks Articles
Top Ten Articles
Previous Features
Site Map





Content copyright © 2023 by Ruthe McDonald. All rights reserved.
This content was written by Ruthe McDonald. If you wish to use this content in any manner, you need written permission. Contact Ruthe McDonald for details.