An Introduction to the Finger Lakes Wine Region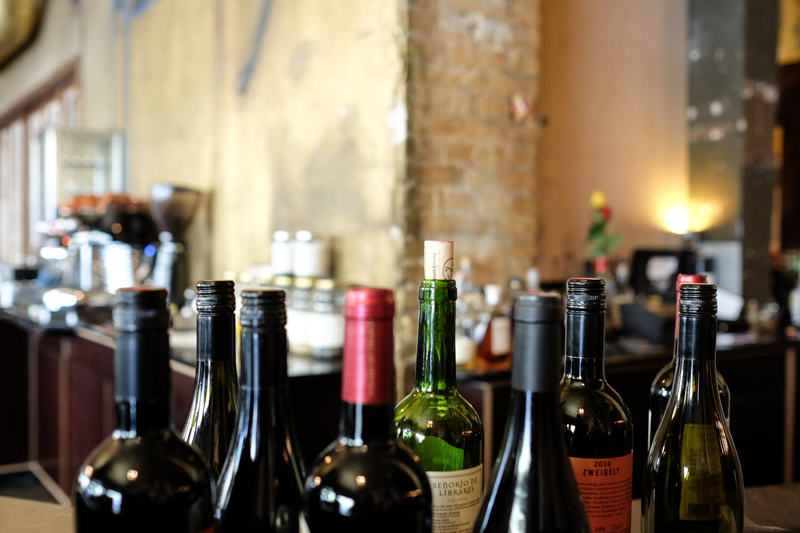 Discover the New York Finger Lake Wineries, a world near and a world apart for wine lovers.
The Finger Lakes, in the central and western parts of upstate New York, are a group of extremely deep glacially carved lakes which, on a map, look a bit like the long fingers of a hand. The three largest lakes in the region are Cayuga, Seneca and Keuka. The depth of the lakes produces a peculiar microclimate within which spring comes a bit late and fall lasts a few weeks longer. Snowfall within the Finger Lakes region is also slightly less than the snowfall in areas just barely North or South of the lakes.
This microclimate creates an annual climate that is strikingly similar to grape-growing regions in
Alsace. Combined with fertile glacial soil, the region is capable of growing wonderful grapes and producing delicious wine. The Finger Lakes climate is, of course, far from the Mediterranean climates that give us some of the world's most popular wines, and many grapes that are better suited to these warm climates tend to grow poorly. Some intrepid vintners will grow them anyway, but these experiments tend to result in mediocre (at best) final products.
Local lore has it that the first Finger Lakes winery was started in the mid-1800's by a preacher, who wanted to grow his own sacramental wine. When it was discovered that grapes actually grew quite well, many more vintners jumped on the bandwagon. The majority of wineries at that time were centered around the South of Keuka lake, but slowly began to around the region.
When prohibition came into effect, many winemakers attempted to stay in business by making grape juice and jellies, but eventually, of the forty wineries in the Finger Lakes, all but six were forced to close. By the time prohibition was over, the region had mostly moved away from winemaking.
In the mid 1950's, though, with some help from the agricultural school at Cornell University, as well as a few European vintners who immigrated to the region, the winemaking business began to pick up. These European vintners attempted to grow European vinifera and hybrid grapes, not just the local varieties (such as Labrusca) that had been previously grown. The experiment met with great success, and new wineries popped up all over the region.
Megan Romer, BellaOnline's Board Games editor is a native of the Finger Lakes region, having grown up in the microclimate between Cayuga and Seneca Lakes. She has worked in several area wineries and restaurants, and now furtively defends New York State wines at cocktail parties all over the world, especially when there are California Wine Snobs afoot.
You Should Also Read:
The Grapes of the New York Finger Lakes
New York Wineries
Wine Reviews


Related Articles
Editor's Picks Articles
Top Ten Articles
Previous Features
Site Map





Content copyright © 2021 by Megan Romer. All rights reserved.
This content was written by Megan Romer. If you wish to use this content in any manner, you need written permission. Contact Peter F May for details.