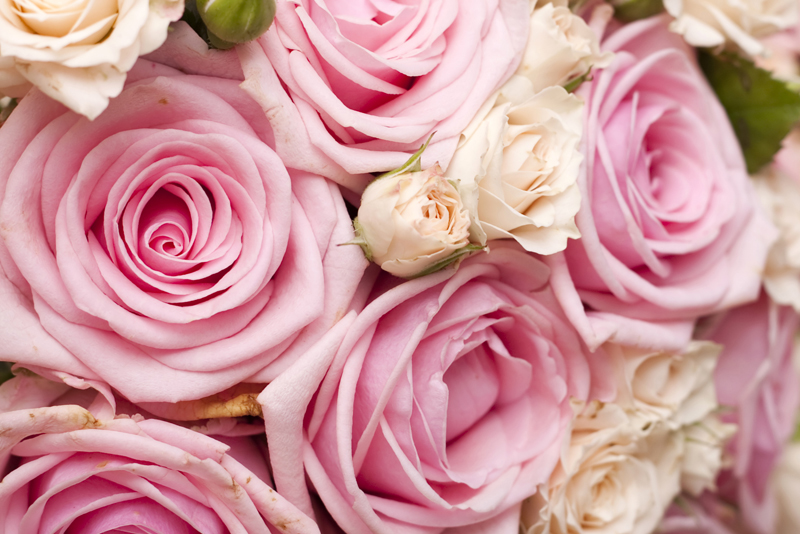 Perfume basics begin in the world of Aromatherapy. After attending a refresher class in Aromatherapy this past weekend, I thought I'd share some of what was discussed. This particular Aromatherapy refresher dealt with how essential oils are used to create aromatic blends that we know as natural perfume.
In a world of "Designer" and "Celebrity" perfumes, it's become more of a world of day to day business than the true art of perfumery. And while they occasionally differ from one individual to another, you pretty much get the same response.
But when you get back to perfume basics, which we did, you enter a world of unique and original scent blends.
The ABC's of Perfume Making
A perfume will consist of three basics. Often referred to as notes, these three positions set the standard and base of any perfume on the market. They are the Top, Middle and Base Notes for blending.
Top Notes
would consist of essential oils such as Apricot, Basil, Bergamot, Gardenia, Hyacinth, Lavender, Lemon, Mint, and Violet.
Middle Notes
would consist of essential oils such as Amber, Fragipani, Geranium, Jasmine, Rose, Tuberose, Vanilla and Ylang Ylang.
Base Notes
consist of essential oils such as Cedar wood, Frankincense, Musk, Patchouli and Sandalwood.
Now that you see what notes are available for each essential oil, it's time to experience the categories that each is a part of. One thing to remember, is that when working with essential oils, they can fit into several categories for blending. Case in point, although Lavender is considered a Top Note oil, it would easily transfer its properties to a Middle Note oil in a Floral perfume blend
Speaking of florals, there are also what's known as basic groupings for perfumes. They are Florals, Fruity, Herb & Spice and what's known as fixatives. Fixatives usually ground and stabilize the perfume and quite often are composed of base note oils. The main function of a fixative is to slow the evaporation process of the top notes and help hold the scent in place.
For example: A
Floral blend
might have a Top Note of Lily and Violet. A Middle Note of Chamomile, Geranium and Lavender and a Base Note of Jasmine, Rose, Orange and Ylang Ylang.
What was the take away?
Never think that you know a thing just because you do it. You've forgotten more than you think you have and sometimes it takes a refresher course to ground you and put you in check.
Explore new perfumes that come to market, but don't do it just because a friend does it. If you're not the type that wants to create a signature scent, venture into your local mall and experiment. No more than one or two scents on a given day.
And those blotter strips that they spray the perfumes on, they're great for sampling how a scent smells "in general". But when you actually wear the perfume on your body, you're bound to get a different experience. It might not be the experience you were expecting.
Life Never Smelled So Sweet!!
Juliette's Website
https://www.nyrajuskincare.com


Related Articles
Editor's Picks Articles
Top Ten Articles
Previous Features
Site Map





Content copyright © 2023 by Juliette Samuel. All rights reserved.
This content was written by Juliette Samuel. If you wish to use this content in any manner, you need written permission. Contact Juliette Samuel for details.